I don't know where the days have gone recently. It seems such a short while since the children went back to school and yet here we are in October already.  All of those long and wonderfully warm sunny days are gone for this year and though autumn is always a favourite time for me I do feel rather melancholy at the moment.
Still there have been plenty of cheery things in the last month and October brings two special birthdays - Amy has turned 14 and Toby's 12th birthday is this friday. And I've of course have been knitting, which always brings pleasure and peace. I was also really pleased to be asked about the contents of my knitting bag by Jennifer at Let's get Crafting magazine. I do love collecting knitting bits and trying out new yarns so I had plenty of things for a show and tell. The article is just out in the October issue (no 55). I did have to tidy up my knitting bag first though because as you can see in the picture below it is not usually terribly tidy. I even found some notes and drawings from Amy in the pockets which must date back at least 5 years!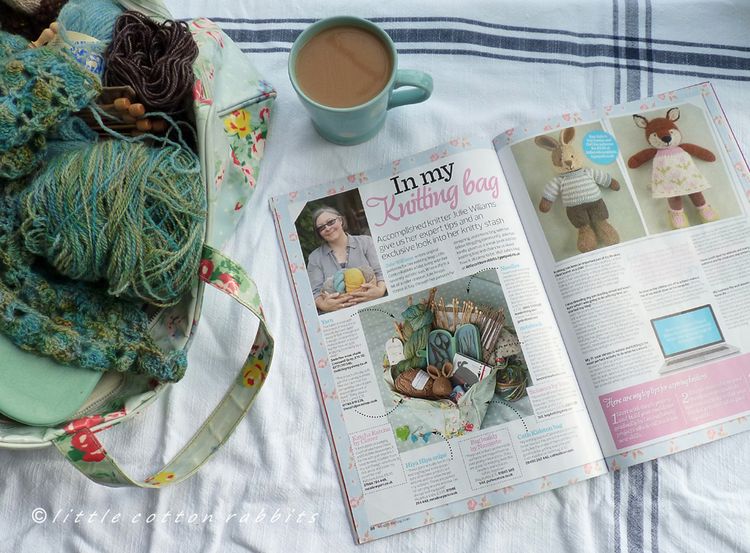 Here is the shot for the magazine, when it looked tidier.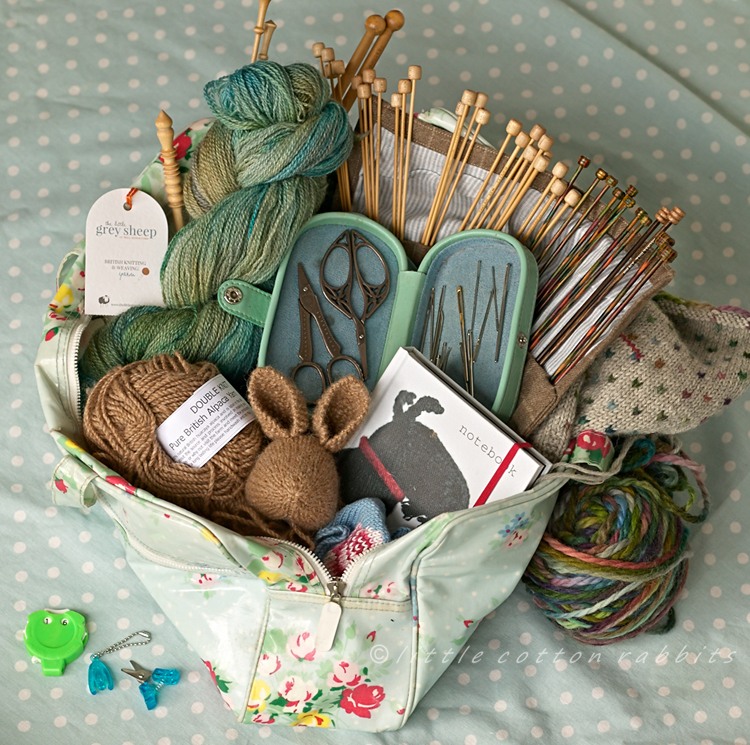 The Little Grey Sheep Stein Fine yarn snuggled in the corner of the bag there is my current favourite. It is beautiful in every way from the label to the multi-tonal hand-dyeing. It's worth popping over to their website for a visit to see all of the wonderful colourways and reading about how the yarn comes into being. I love that it is a completely homegrown British yarn, shorn by Susie from the sheep living on Well Manor Farm in Hampshire, washed in Yorkshire, spun in the West Country and then hand-dyed back on the farm by Emma. It is proper wool.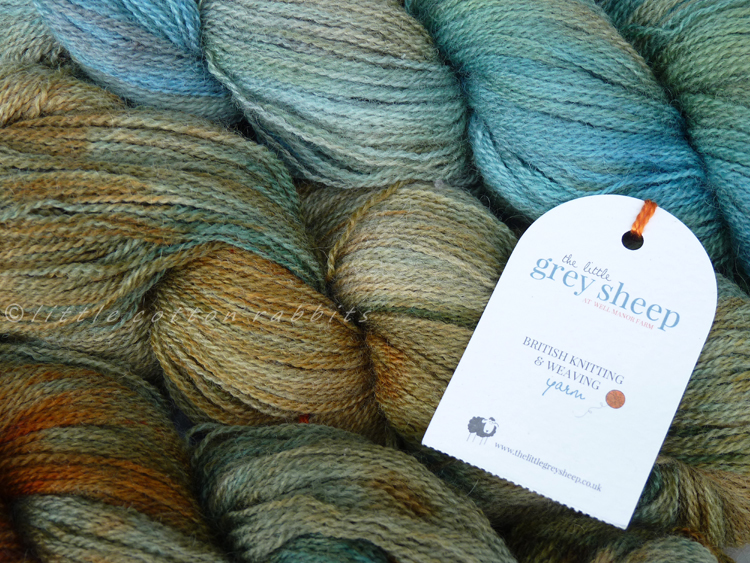 Inspired by my friends Elaine and Esther I've started on a shawl (South Bay Shawlette) with the bluest colourway at the top which is called 'Cresswell Quay' and I really like the way it is working up. I expect I'll work in the other colourways too as I would like quite a big snuggly shawl.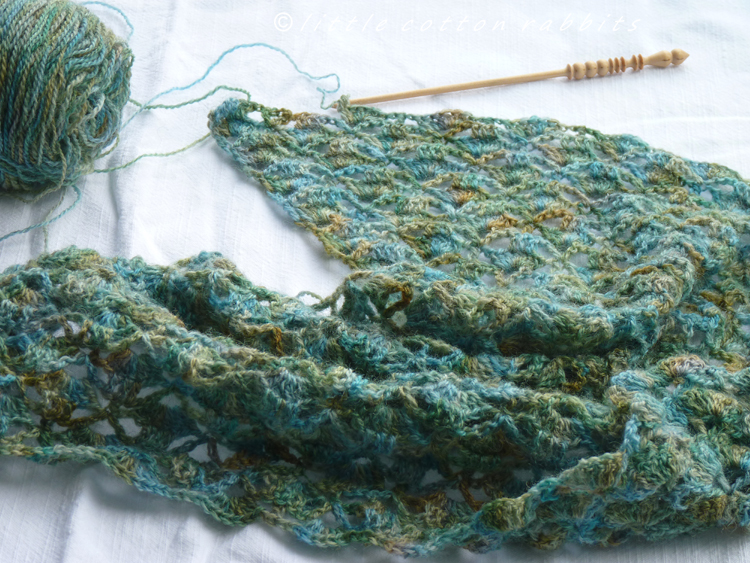 There is always a little bunny knitting going on here too but in truth I need a little break from pattern writing so I'm enjoying playing around with other woolly things for a while. I'm still working on the projects in the previous post and almost have the mittens finished. This week they were featured on the lovely Knitted Bliss blog's Modification Monday post, thanks so much to Julie for the lovely write up.
Well, I'm off to make some oat cookies because another recent happy thing is that Toby has started loving my home baking instead of those hugely sugary custard creams. Though he is loving the oat cookies a little too much and getting quite portly so I will be hiding most of this batch before he gets home and rationing them!
Thanks as always for popping in, J x
.........................................
PS: This is not a sponsored post, I don't do those. I just write about the things that I like :)