Hello and sorry to have been away for so long.
There has been rather a lot going on here recently in between the day-to-dayness of family life. Of course I've been knitting lots and have finished off a few animals which I'm hoping I have time to re-home before easter. But I've also been busy writing, tweaking and compiling patterns and at last have 2 elephant patterns to share - a girl in a frondy frock and a boy in a textured sweater.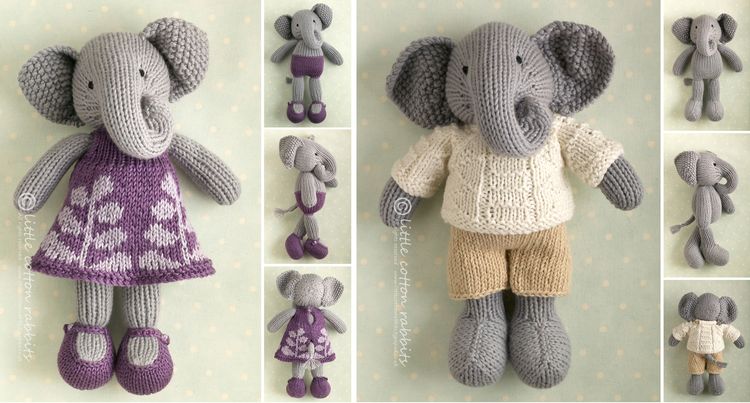 I've uploaded them to both Etsy and Ravelry if you are interested.
Whilst on the subject of patterns I've also published a new  free supplement to the existing animal patterns - this time for a little peter pan collar which you can attach to any of the dresses. It's my plan to release plenty of free supplements to my patterns, so if you've bought any it's worth taking a look on Ravelry to see what else there is to download. At present there are 2 extra dress designs and the collar but more will be coming.
It's the school Easter break here at the moment, so I don't have much time to chat but after Easter I'll be back properly and now that the latest pattern writing is out of the way I hope to have some more regular posts.
I hope all is well in your corner of the world, see you soon x