Thanks so much for all of the kind comments about the blanket and all the great paint suggestions.  I'm looking forward to changing the bedroom colour but I suspect it will take us while to get around to painting - the thought of having nice new grey walls is lovely but the reality of getting them is less lovely. In the meantime I have something else that is lovely and grey in my life. Meet Hattie, Hetty and Bluebell...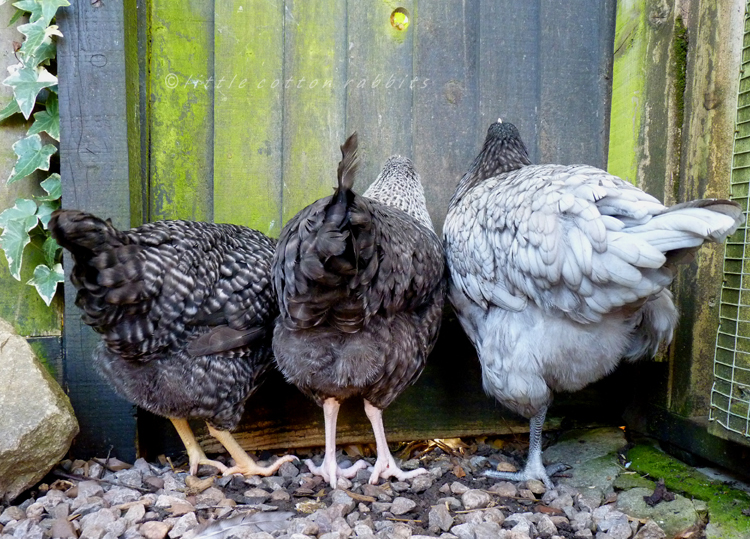 Come on girls, turn around and say hello. They are more interested in pecking the fence than having their photo taken, in fact they are more interested in pecking than doing anything else.
I collected them on Monday afternoon and they are slowly getting used to their new home. They've been very twitchy and nervous, jumping at every new sound - the lawnmower a few gardens away caused lots of consternation and when a plane went quite low overhead on it's way to Stanstead airport they went completely to pieces - watching them reminds me of the story of Chicken Licken who thought the sky was falling.
They became a little calmer this afternoon. Earlier I spent a couple of hours outside with them, weeding the veg patch and all the while making warbling happy chicken sounds and cooing at them to get them used to me (the neighbours will now think I'm completely batty). They still need assisting in and out of the hen house, as the ladder clearly terrifies them right now but having had chickens before I know that they'll be doing it on their own in a few days. It won't take long before they'll have settled enough for their individual personalities to emerge - they are already starting to size each other up and work out the pecking order.
They are all hybrid hens bred from Marans crossed with other breeds - Hattie is a Speckled Ranger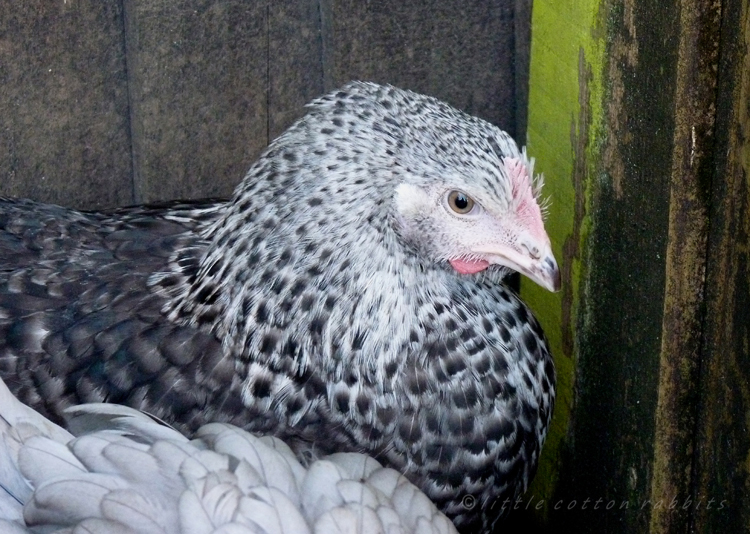 Hetty is a Speckled Humbug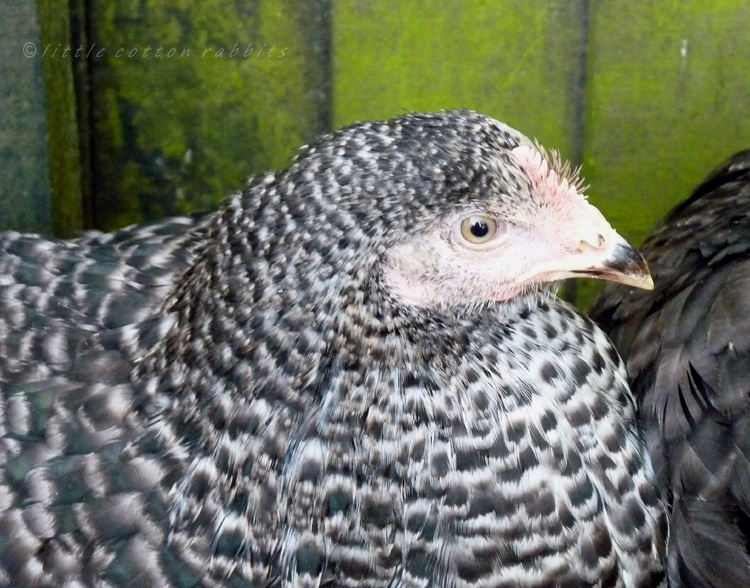 and Bluebell is a Bluebell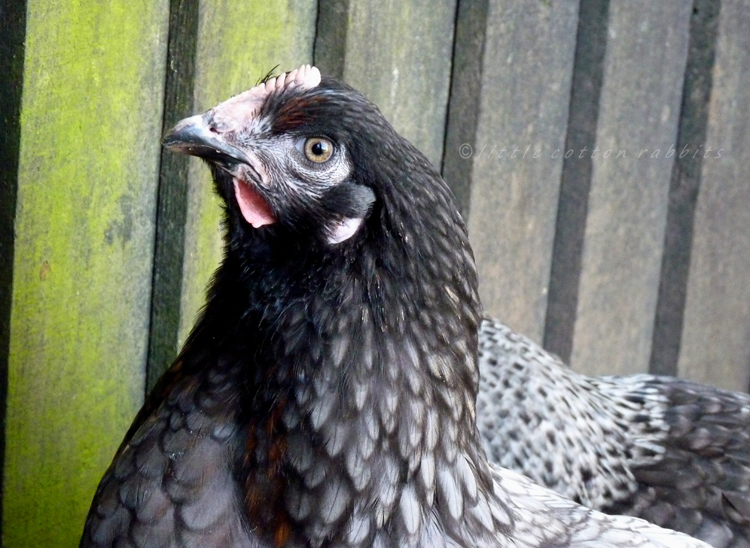 They came from Handpecked which is a lovely family-run local business with a good range of hens and supplies.
It's so nice to have chickens in the garden again. They are such fun to watch and having freshly laid poached eggs for lunch is delicious, though it will be a month or so before they begin laying so I'll have to be patient. In the meantime I am enjoying being a chicken keeper again :)