Where did March go? I don't know how the last couple of weeks have been with you but here they have fairly flown by. I had meant to write more posts about the knitting I'm doing and about the chickens (who are settled in nicely now) and about garden stuff but time has run out and there are just a few short hours until the school Easter break starts, so those will have to wait until the children are back at school at the end of the month.
Until then I thought I'd pop in briefly with some spring-feeling photos...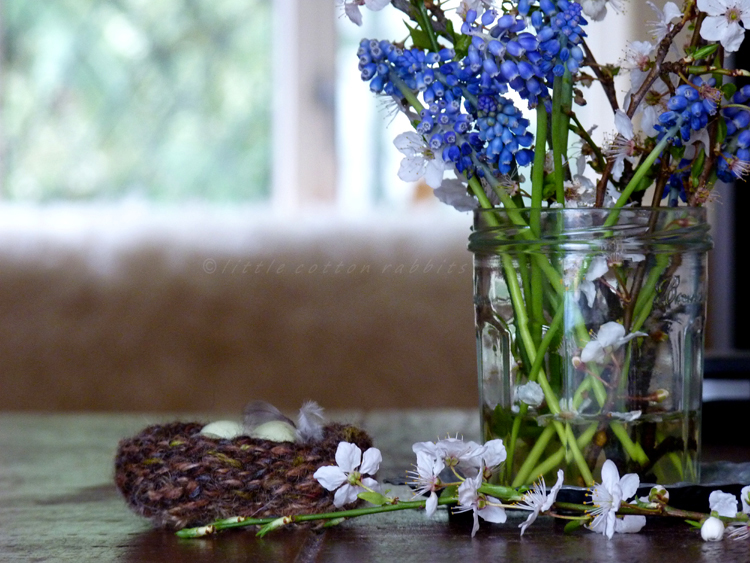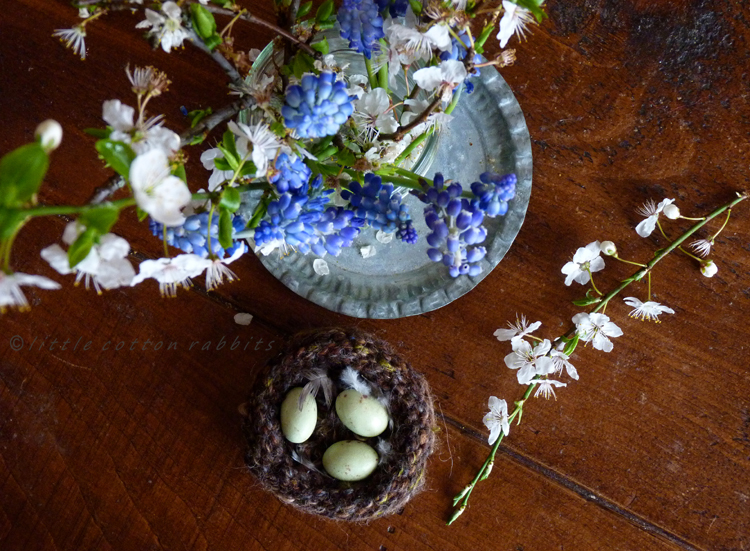 The plum tree is in blossom but we had some really high winds at the beginning of this week so some of the smaller branches and twigs have snapped. A few of these blossomy twigs paired with a handful of muscari from the garden are brightening up our table and happily the tree is still looking beautiful in its frothy white finery.
The tree blossoms look pretty at sunset too when, caught in the warm glow, they turn peachy.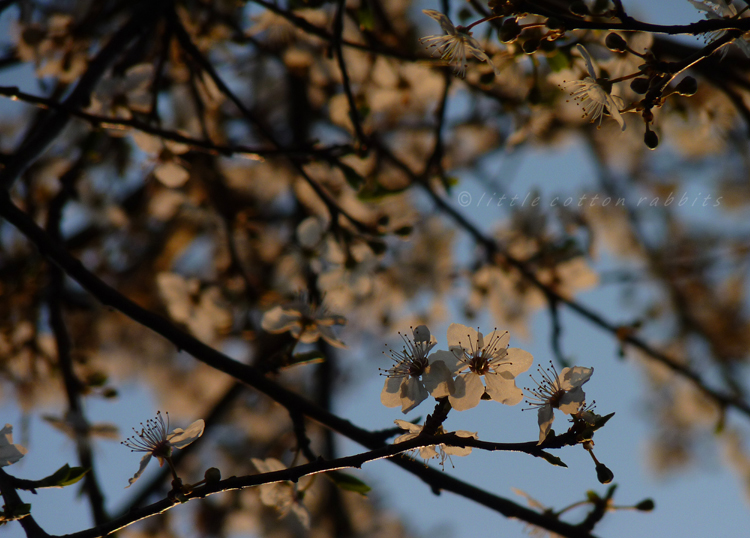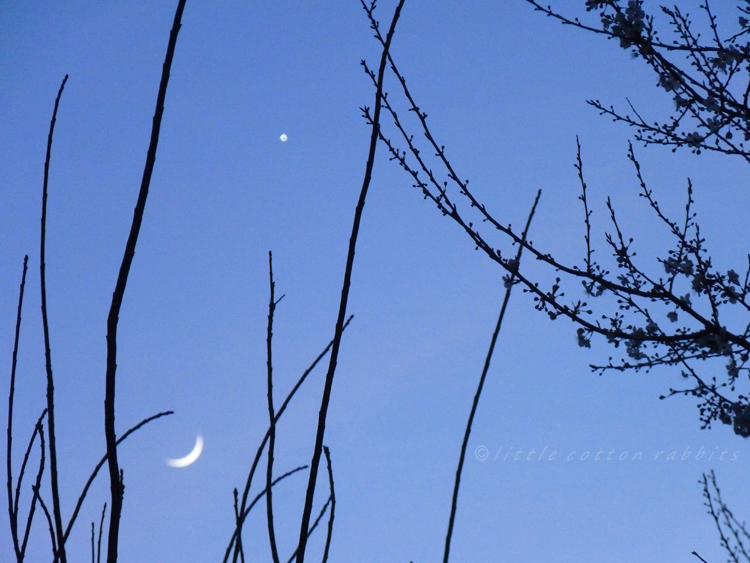 After sunset we've been planet watching as Venus has been especially bright just above the horizon to the west and the first visible star in the evening sky (seen here above the fingernail moon). I love star gazing - it makes me feel so small and humble in the face of the mind-boggling enormity of space. I find it a good way to hang on to a sense of perspective when life feels a little overwhelming.
Do you like the little knitted nest above? I am so happy with it, made in just under an hour this morning from scraps of yarn and using Annie's lovely and generously-shared free pattern (scroll to page bottom on the link). I'm not sure how long the little candy-covered chocolate eggs will stay in there though!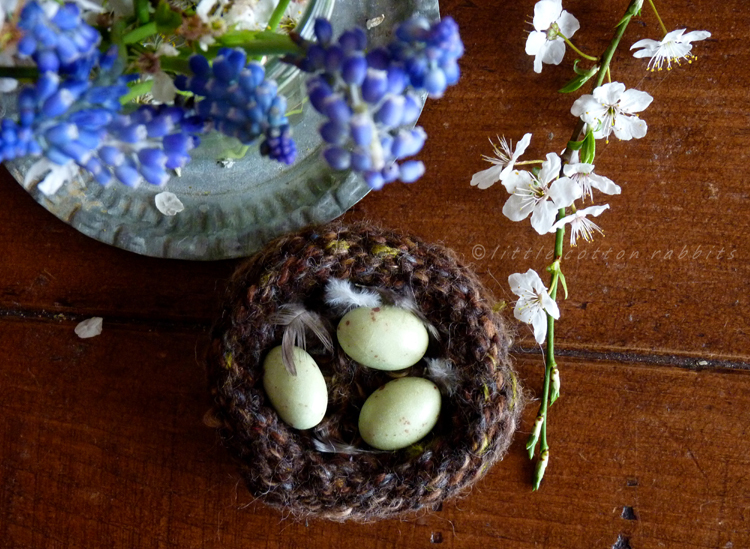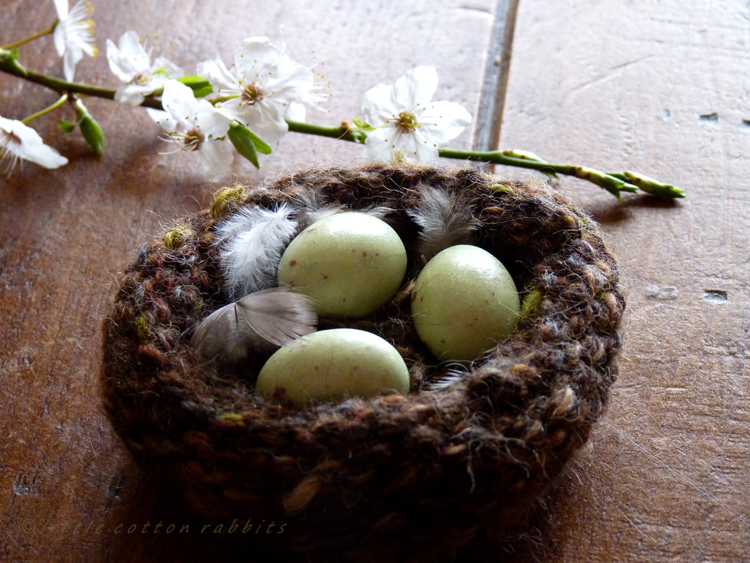 Well, I'm off for a quiet cup of tea and some precious knitting time (and maybe one or two of those chocolate eggs) while I can enjoy the peace and quiet. Hope you have a lovely Easter, see you soon x