Thanks so much for all the kind comments on the previous post. The news is such an enormous relief and has come at the perfect time, we'll enjoy our Christmas all the more without that dark, ominous cloud hanging over us! I'll be trying to reply to comments over the coming days but since time is short before the school break now I just wanted to pop in and wish you all a very Merry Christmas and a very good start to the New Year.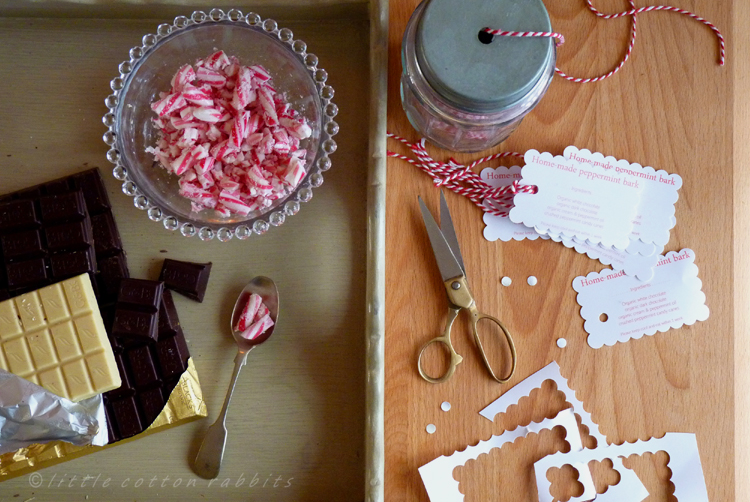 It was peppermint barking making day here yesterday and as usual I over-indulged on the trimmings and ended up with a very messy and sticky kitchen. It is nice though to make something home-made to give as teachers gifts and I do enjoy my little annual bark making session.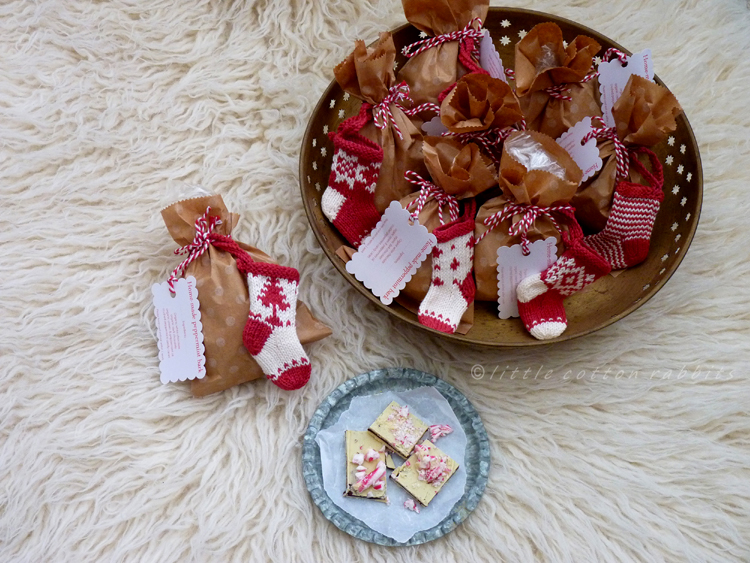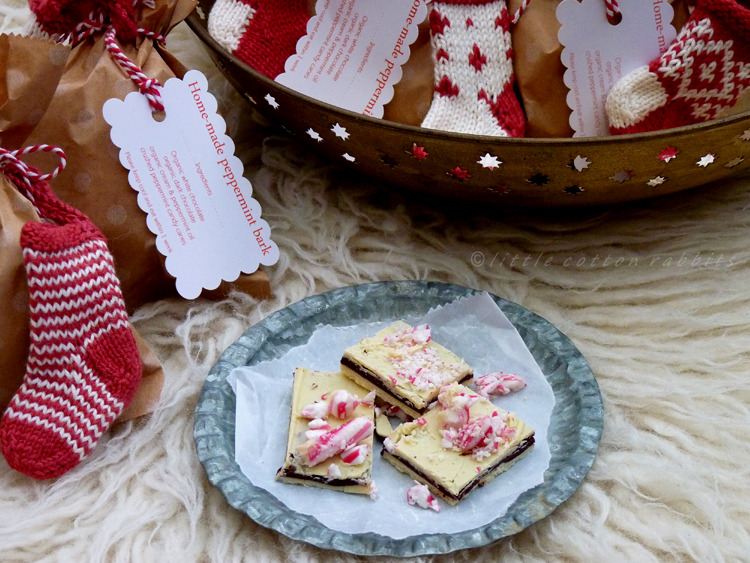 You can find a full copy of the recipe I use here (along with a free downloadable label set for printing out and gifting), and the original American recipe that I based it on is here.
This will most likely be my last post for this year, though I'll pop back to wish you a Happy start to the new one. I wish you all the very best for the season with much fun and joy in the company of those you love and a huge virtual hug and heartfelt thanks from me for visiting here and sharing your stories, support and friendship x