Throughout all the ups and downs that life can bring, knitting is always there as a comforting part of my days. Though I might have temporarily misplaced my blog voice I can always find something knitted to share with you, so I thought I'd pop in and show you what has been occupying my needles lately.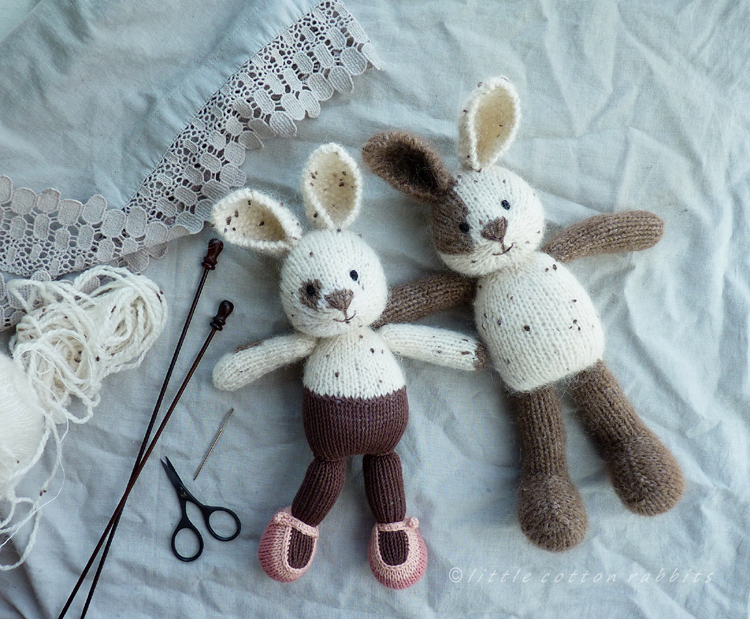 As always there have been bunnies. This pair are mostly knitted from a discontinued ball of Rowan Scottish Tweed in 'porridge' that I had stashed. I love the little brown neps peppered throughout and am feeling rather sad that this is now all used up. Here I paired it with a strand of cream Rowan Kidsilk Haze for fuzziness and used a brown alpaca yarn for contrast.
Yarns do come and go and it's always a bit disappointing when a favourite is discontinued. My favourite yarn for knitting animal clothing has always been Rowan 4ply cotton (which was discontinued years ago) and although I still have a fair amount of it stashed I have been hunting around for a good replacement ever since. Happily I've now found it in BC Garn's Alba. This is a soft, matt, organic cotton yarn (not mercerised) and comes in a beautiful range of colours, some and bright and jewel-like and some muted, subtle tones (which are the ones I like the best). The knitted fabric drapes beautifully and I'm having fun playing with ideas for new dresses in this lovely palette of colours (the blue swatch below is a discontinued Rowan 4ply).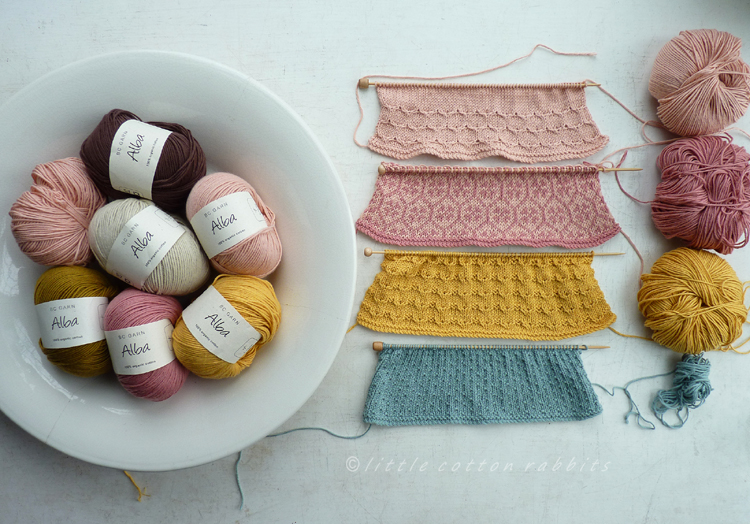 I bought the colours above from Loop and Love knitting stock some of the colour range.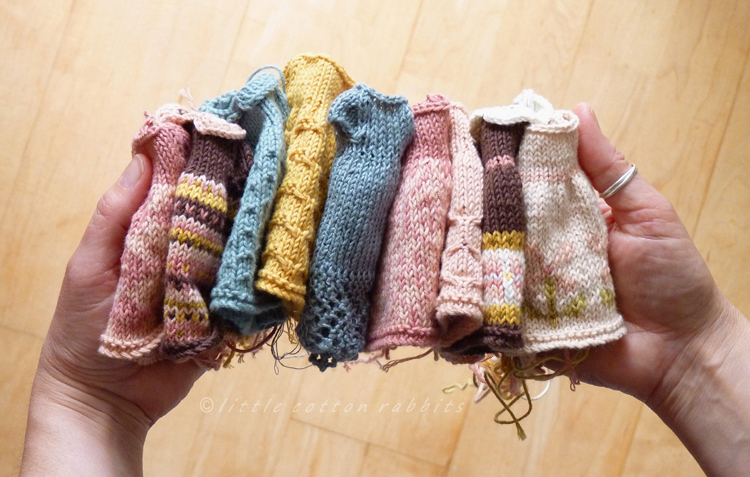 There's also been excitement recently at the arrival of the morning post which in the last two weeks has brought me two wonderful magazines kindly mentioning my work. The first was the June edition of Australian Homespun which had a lovely write up about the cat patterns and the sweaters.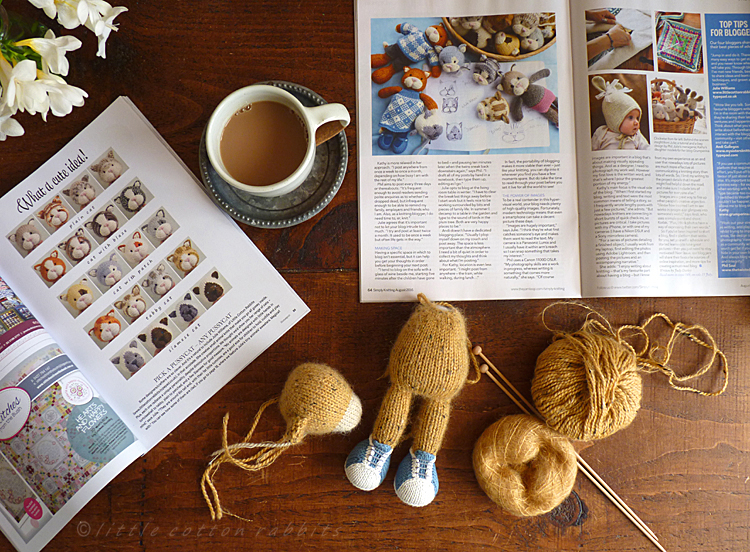 The second is the current Issue 148 of Simply Knitting which has an interesting article on blogging, featuring interviews with 4 knitting bloggers (of which I was one). It's always a lovely feeling (and a little surreal) to see yourself in print and I'm hugely flattered to have been included in both of these publications.
Well, I'm off to make some breakfast and rouse the rest of the family, who are all still snoozing. See you soon and until then best wishes for a very happy 4th July to all my friends in the USA x