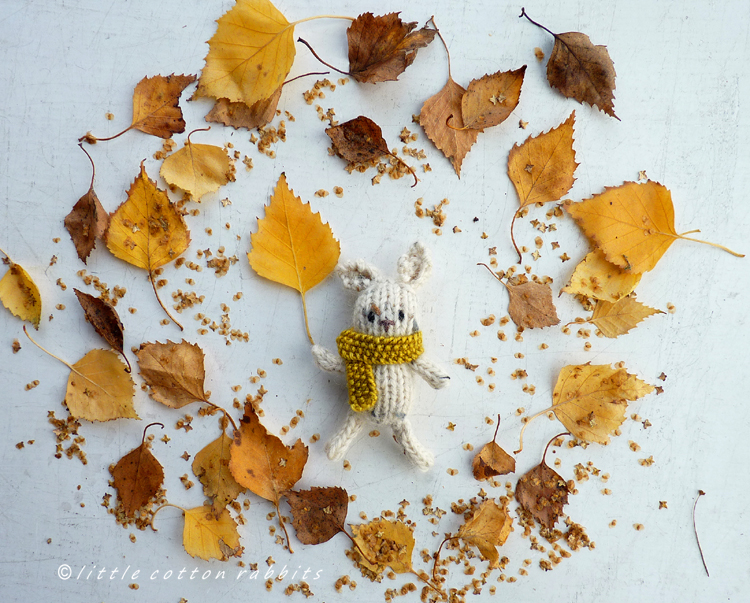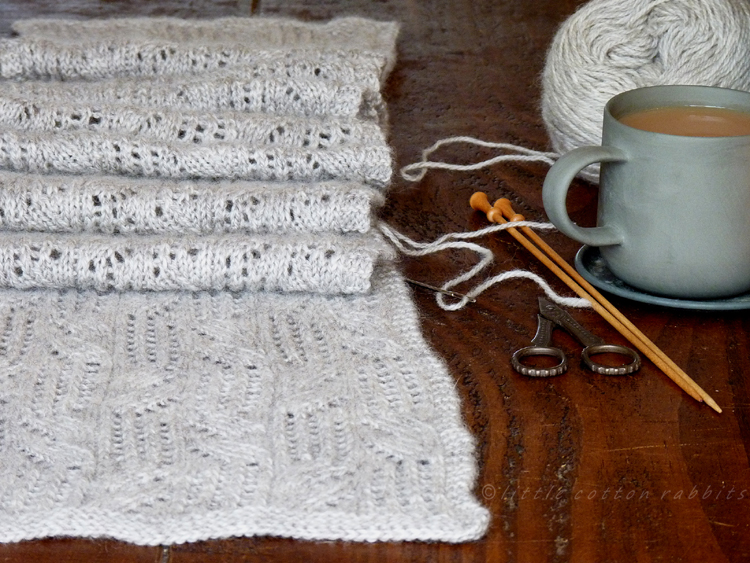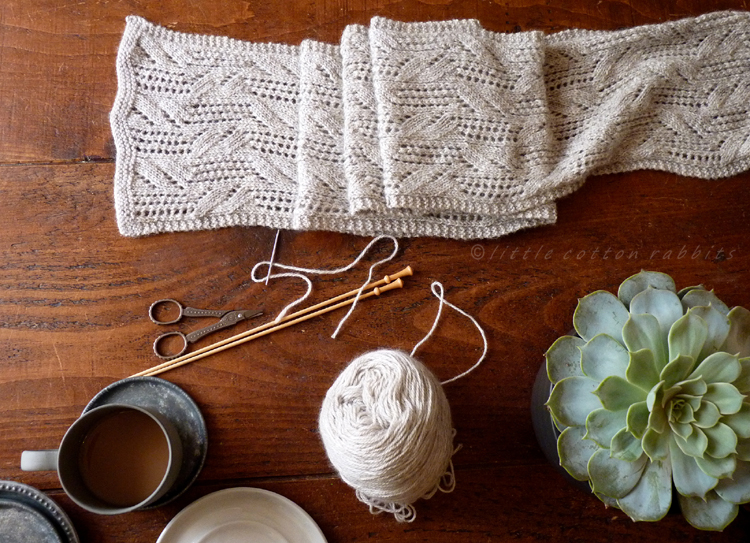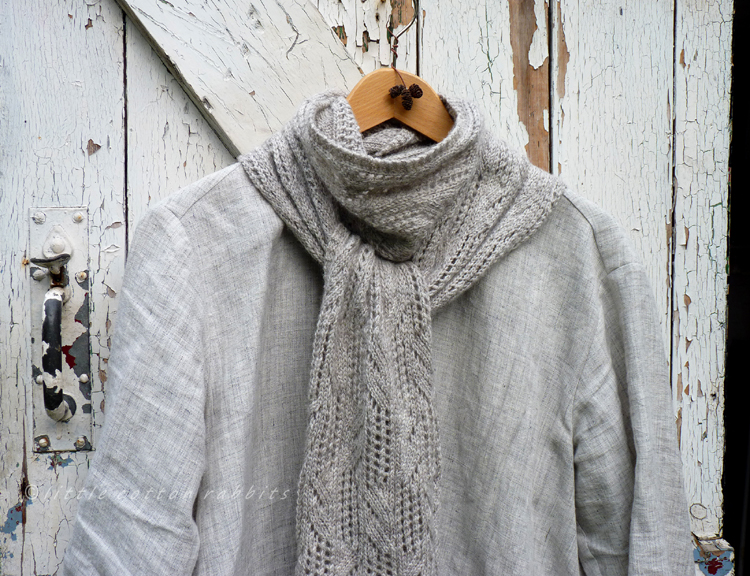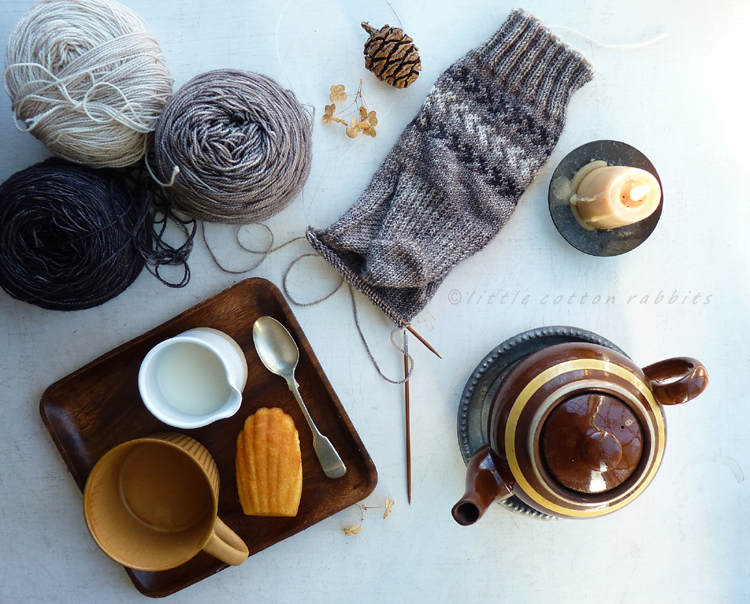 Well, I'm not doing well with my plan to pop in here more frequently am I? There has been productivity to my days since I was last here though; I'm scribbling notes and testing ideas for a new pattern and have been knitting lots of new animals from the existing patterns too. Having made two recent batches of finished animals has really brought home to me how much I love making them and how I'd like to make more next year, probably seasonal batches with a little theme, so I'll keep you posted here about progress.
There's been so much knitting in my December days, it's the perfect antidote to all of the planning, shopping, preparing and general business that comes with the time of year. The little bunny at the top there was made as a gift for a friend and I'm making a few more as stocking fillers (pattern is my free teeny tiny toys pattern)
I've finished and am wearing the scarf  above, knitted in the beautiful Blend No. 1 from Ysolda. I do love the softness of this yarn and it is wonderfully warm and soft next to the skin. The pattern is the Flora Cowl by Carrie Bostick Hoge but I've made it into a long scarf instead of joining the ends to make a cowl.
Also in my WIPs basket under plenty of bunny bits are lots of personal projects, a pair of mittens, 2 pairs of wristwarmers, a shawl, a scarf, a crochet blanket and 3 pairs of socks - I seem to have finally succumbed to the charm of sock knitting. Goodness knows when any of these will get finished but I'm not in any hurry.
As well as finding peace and contentment in knitting I've also been seeking out silence and solitude in the woods. It's such a perfect place to find calmness and I always come away feeling refreshed. The pictures below are from walks over the last few weeks in Cowheath wood, a mixture of pines and birches bordered by ancient oaks and hornbeams.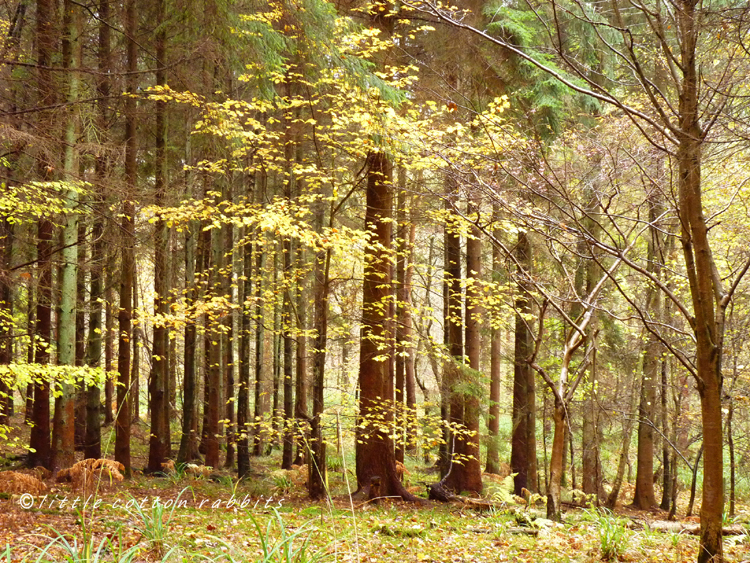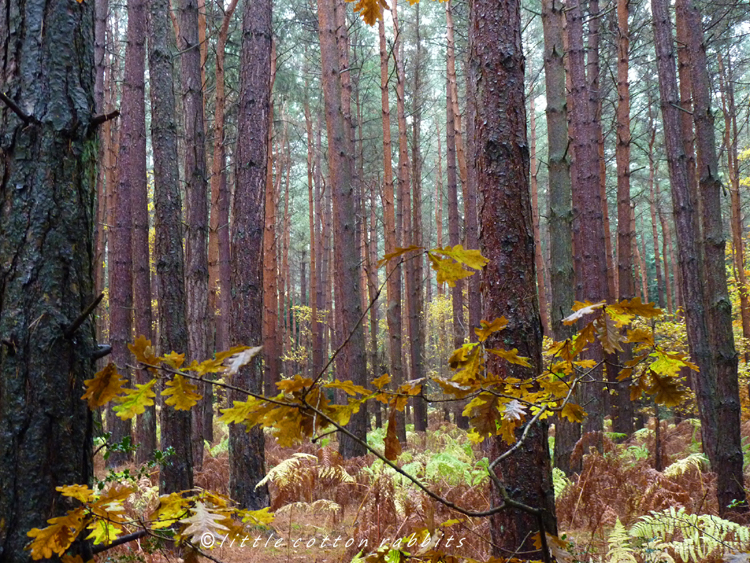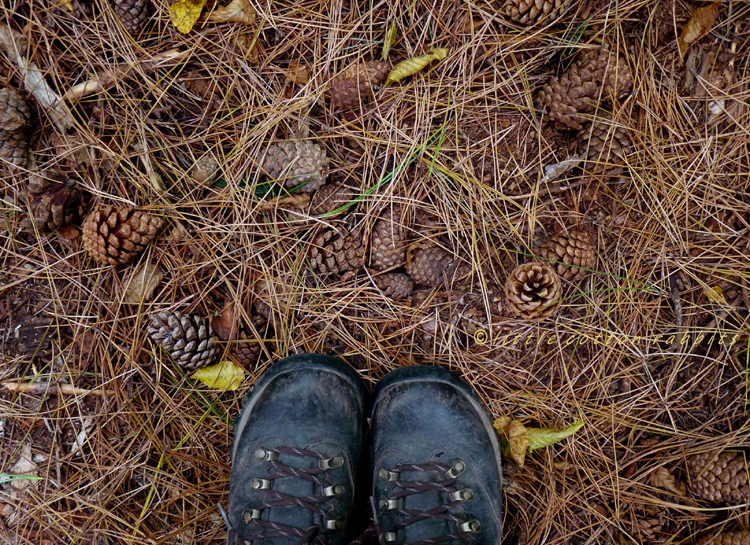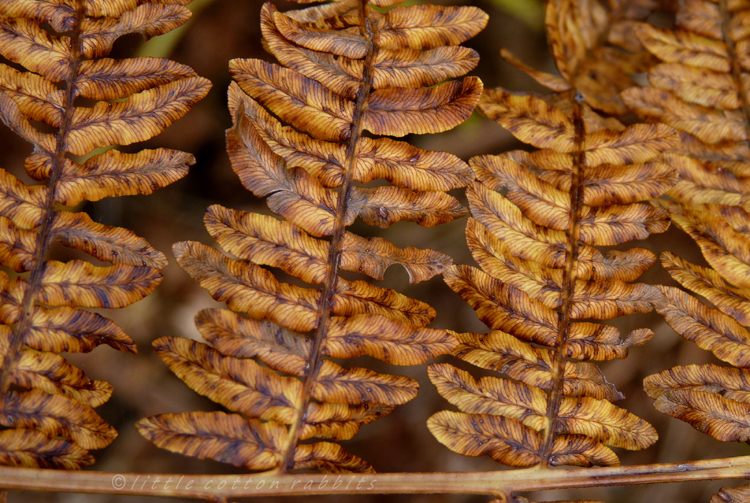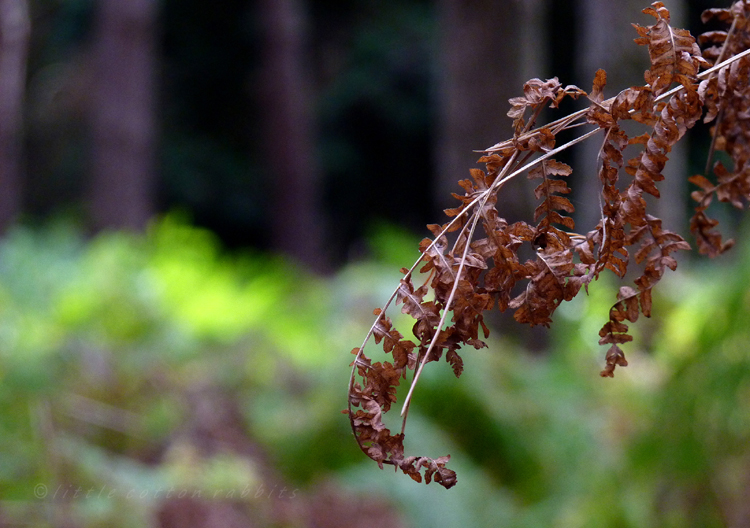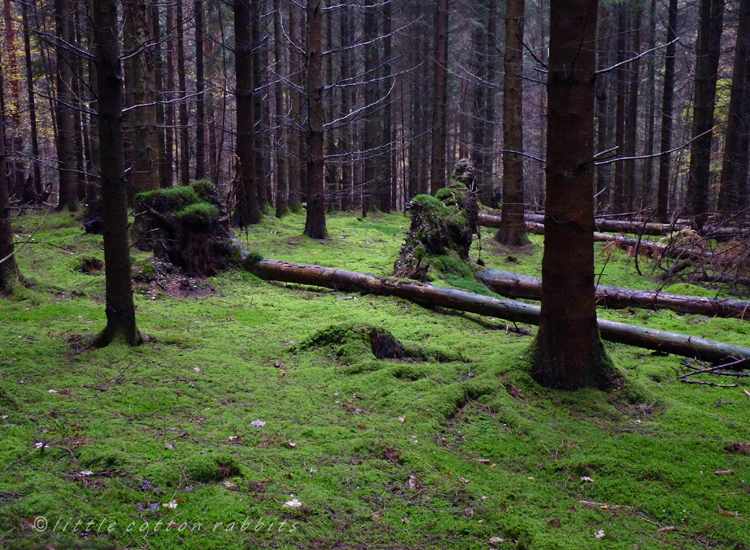 Well, I'm off to knit a little before the chaos of the weekend descends. Next week will be all about the build up to Christmas, so I expect it will be a busy one for us all. Here's wishing you some peace and calm amongst the chaos and success in ticking off most of your to-do list! See you soon x