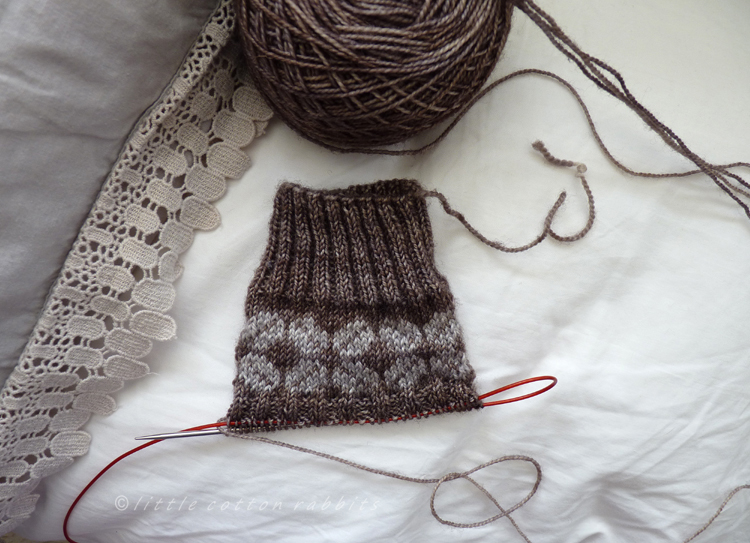 Amy is going on a school trip today so we were up at 5am this morning. After dropping her off it didn't seem worth going back to sleep so I'm now sat in bed with a little sock knitting to bide the time until it's time to wake Toby up. For some reason I'm a bit hooked on sock knitting at the moment which is quite a good thing because I have built up a rather large stash of gorgeous sock yarns. It's good to be whittling down my stash a little (and of course it means I can go browsing for a little more once I've made room for a few new skeins). My particular favourite sock yarns are The Uncommon Thread 'Tough sock', Eden Cottage 'Hayton' and anything from The Wool Barn. With all that lovely yarn it looks like sock knitting will be much more common here in future and happily I'll also have some lovely leftovers for bunny cardigans and sweaters.
The patterns I'm working from are 'Lucky me Socks' by Pia Kammeborn (above) and 'Emily's Favourite Socks' by Emily Foden (below) and notes on the yarns I've used etc. can be found on my Ravelry project page if you'd like more details.
Well, I think I have time for a few more rows before I go and rouse Toby with his breakfast tray of toast and gingerbread men, see you soon.