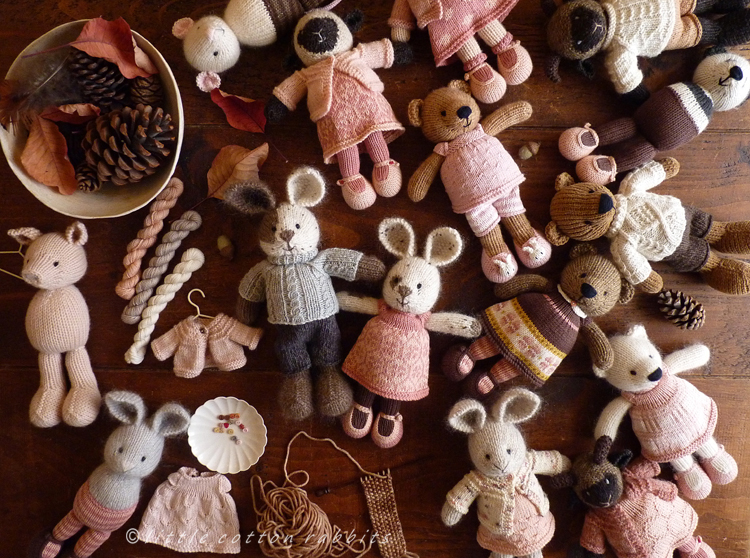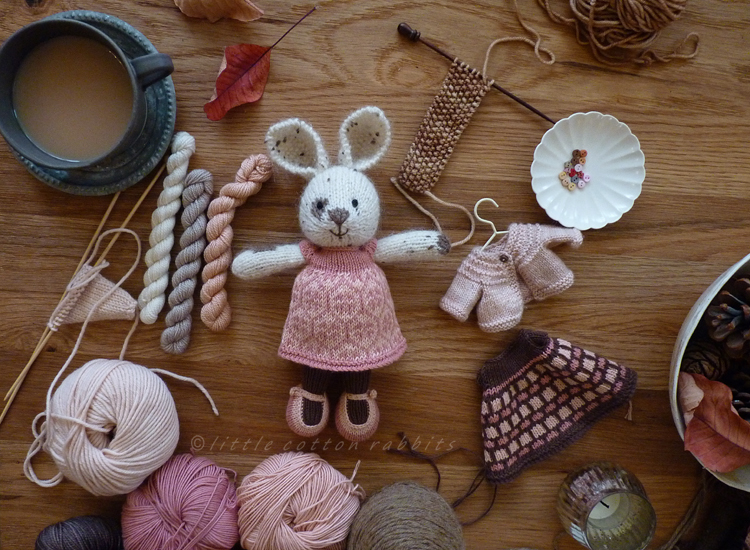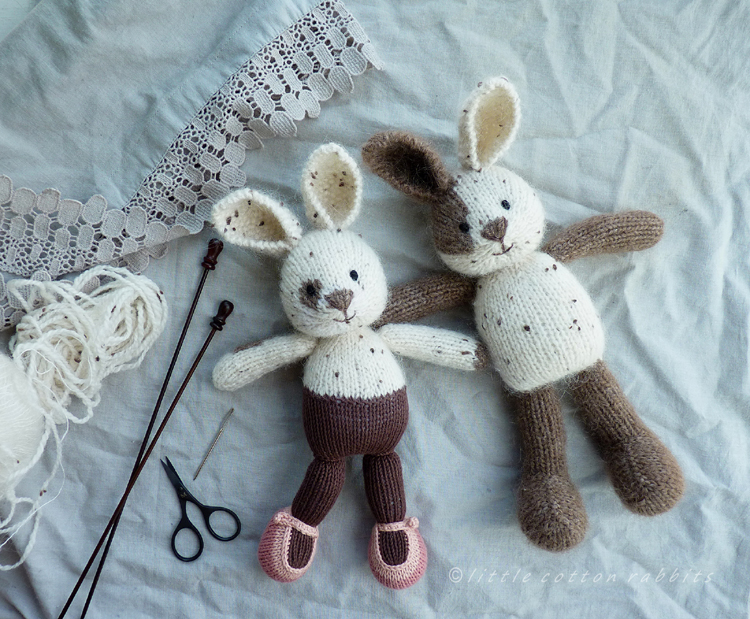 Sorry, it's going to be a short one today. A big chunk of the paperwork for Toby's transition into adulthood support and services arrived on the door mat last week so I've been immersed in that, which if you've ever had to fill out these kind of forms you'll know is a deeply stressful and depressing experience that shows up all of the inadequacies of language in conveying meaning. Seriously, it feels like walking a tightrope over a crocodile pit, one wrong inflection to a sentence and all is lost and all I want to do is ensure he is provided for at the level that he needs. Anyway. I'm ploughing through it, so on to happier things.
Happily knitting really does help so I've been furiously click-clacking away in every spare minute. I really hope to have a batch of animals finished in the next 10 days or so (barring the arrival of any more paperwork). Some of these bunnies have been waiting a year for their clothes but I don't have too much more to do now, a few arms and tails, lots of french knots and buttons to finish off and then just pondering names, making labels and hopefully remembering what yarns I used for each so I can write descriptions. I will keep you posted when they are ready and send out an email to my mailing list with full details - the sign up form is over there on the right of the screen if you wanted to join.
Other happy news has come my way in the form of a blog award and I'm very proud to have been awarded Craft blogger of 2017 from dotcomgiftshop thanks so very much to everyone who voted for me.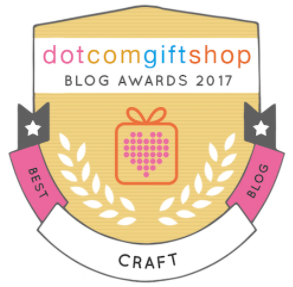 Lastly, before I go and start form filling again, I will be helping my friend Hazel on the cake stand at a new event called The Creative Social taking place in Hertford town this Saturday. I'm also going to bring my knitting and some of the little cotton rabbits (just for showing, not for selling) so if you're passing pop in for some homemade cake and say hello. I'm happy to answer any questions about the patterns or to demo any techniques if you wanted to ask anything in person. It would be lovely to meet you if you're able to make it. Edited to add: I'll be a little bit late as I have to drop Toby off for respite on the way so will be there around 10.30am.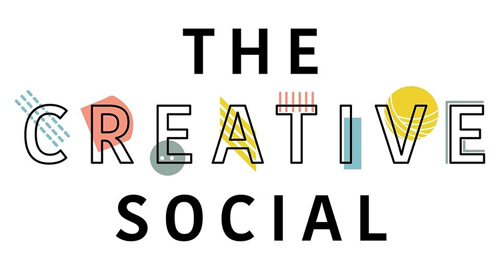 The Creative Social, showcasing local makers and tutors, bring your own projects and meet other crafters, fabric and wool exchange, haberdashery, cakes, tea & coffee
Saturday 11th November 10 - 2pm
Friends Meeting House, Hertford SG14 1BA, Hertfordshire, UK
Adults £1 entry, children free
Will be back here again soon once all the paperwork is slain!
J x