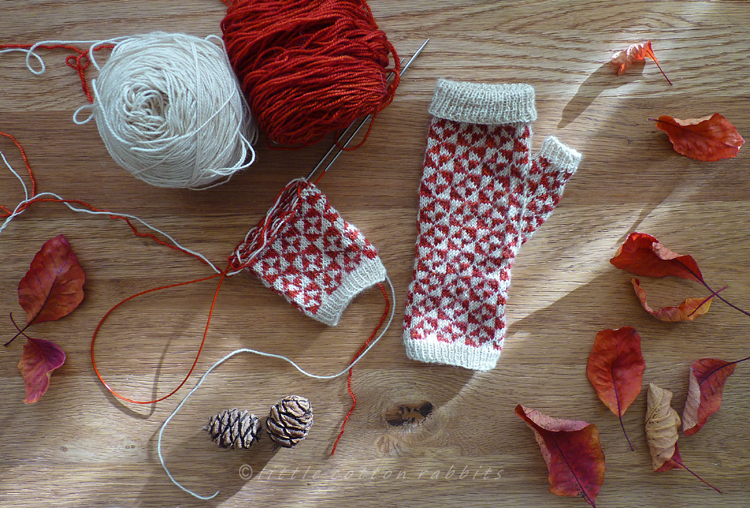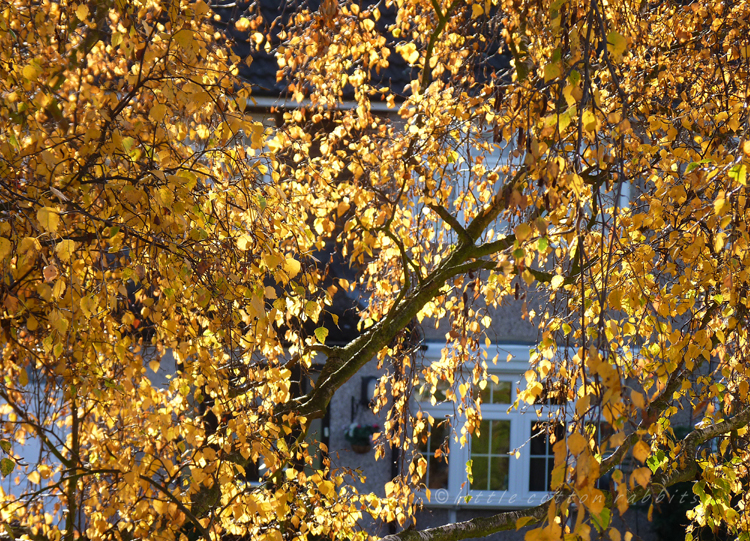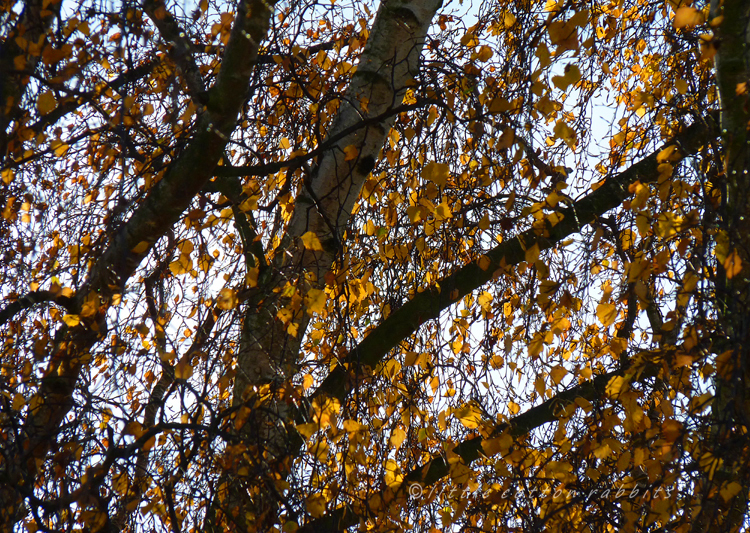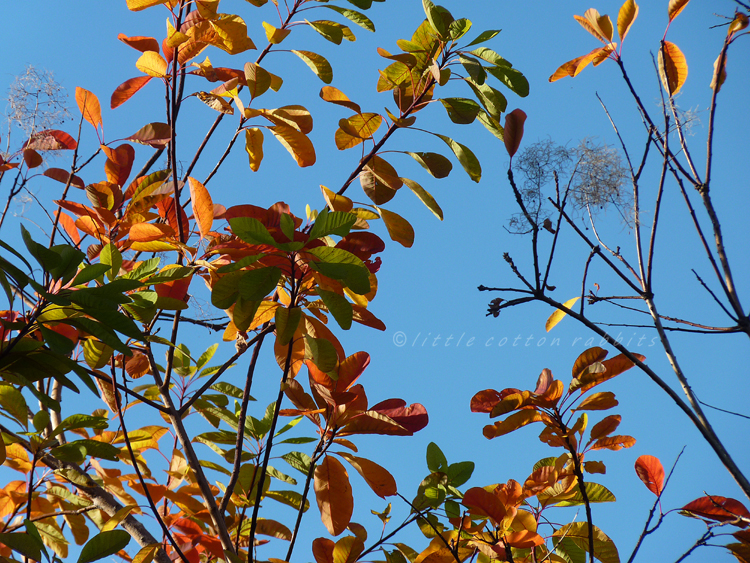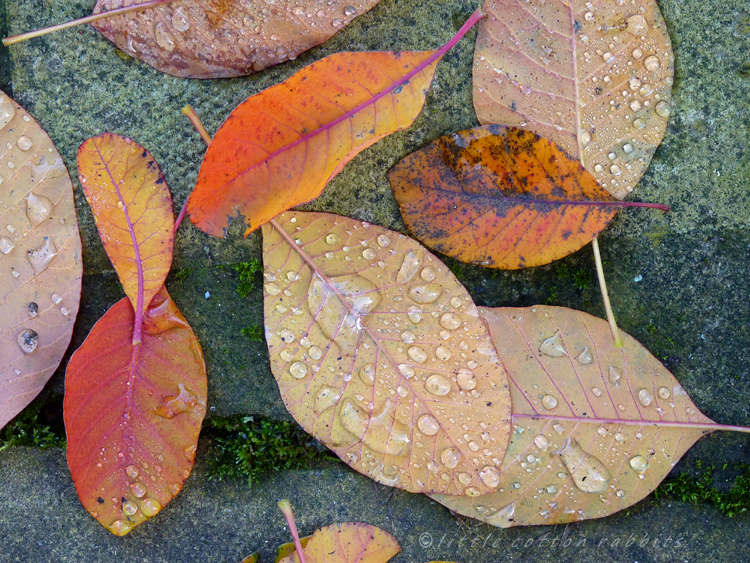 In a few short but very windy hours last week most of the autumn leaves were blown away and winter breezed in. I had hoped to get out for a few more autumn walks but I've missed the boat for this year. Though I did manage to take some pictures around the garden before most of the leaves blew away and gather up some wonderful leaves from our neighbours cotinus smoke bush to dry. Still, the arrival of winter and the few early morning frosts over recent days have given me the perfect excuse to cast on a new pair of mittens and knitting by the fire is a happy trade off.
The pattern above is Pinwheel Mitts by BomBella designs (Ella Austin) in collaboration with Loop. I'm using yarn from my stash; Madeline Tosh sock in Robin Red Breast and The Uncommon Thread tough sock in Manuscript and the pattern is working nicely with the contrast. They'll be a perfect pair of christmassy mittens to go delivering presents in. Project notes are here.
Temperatures are set to dip into negatives tonight so I'm changing duvet covers on everyone's beds here this afternoon and getting blankets ready.
Hope you're warm and cosy and happy where you are, see you soon x