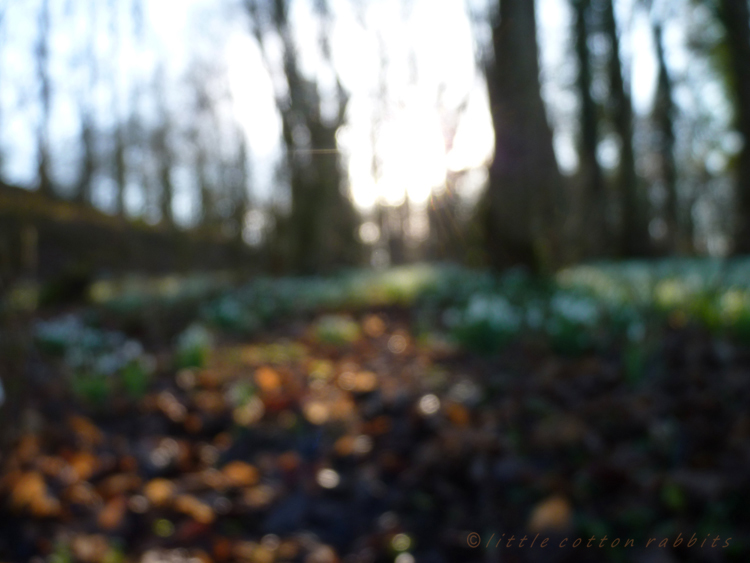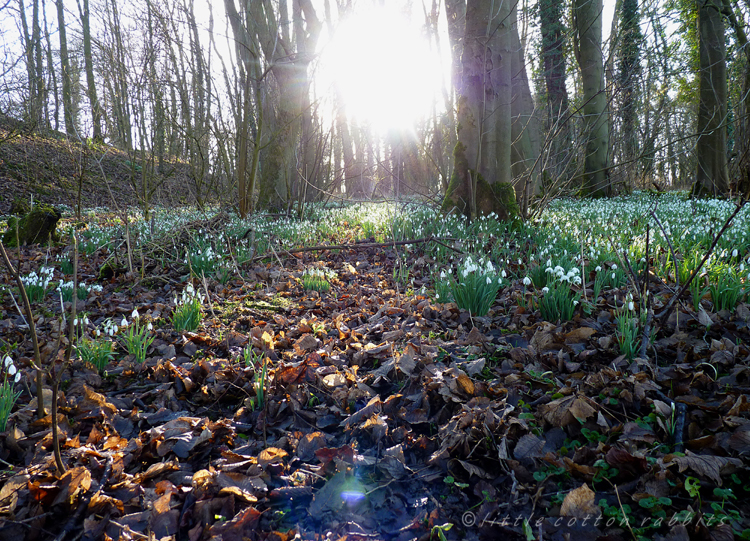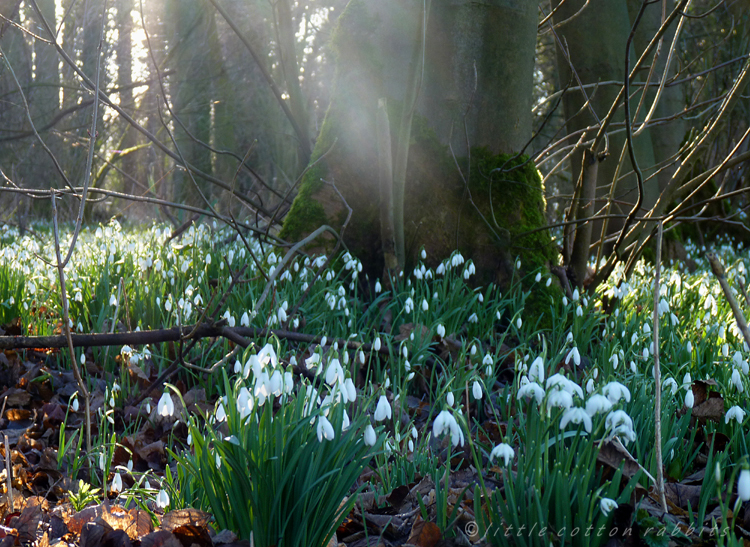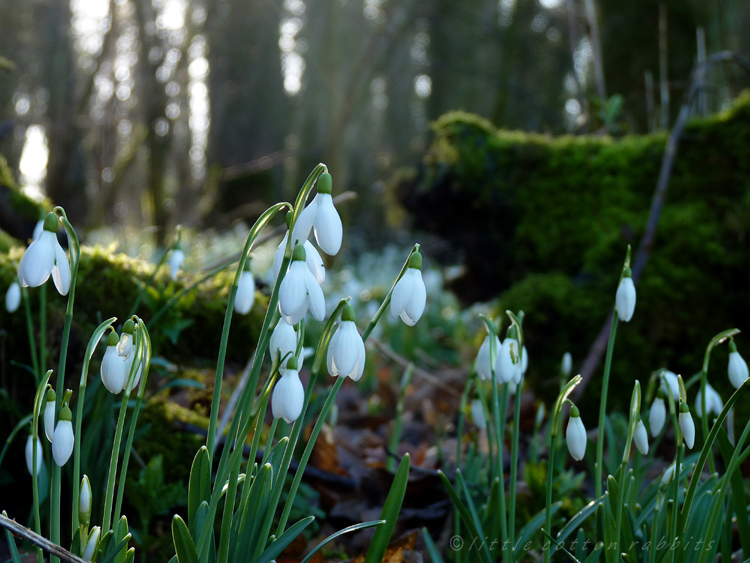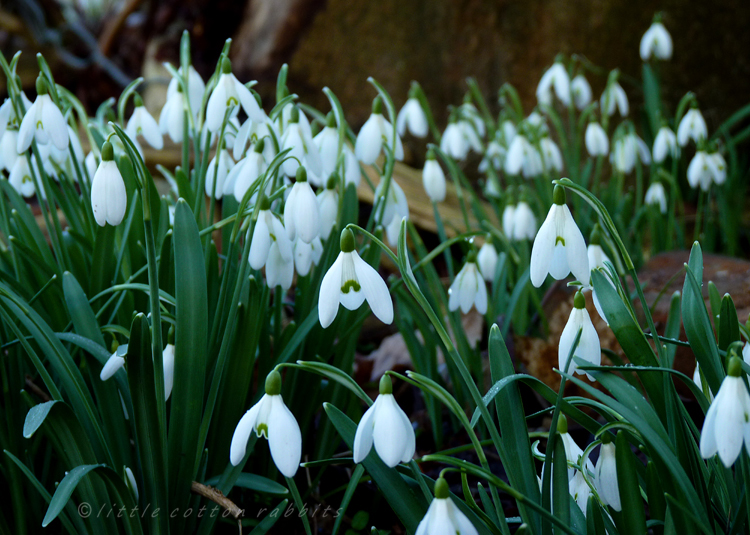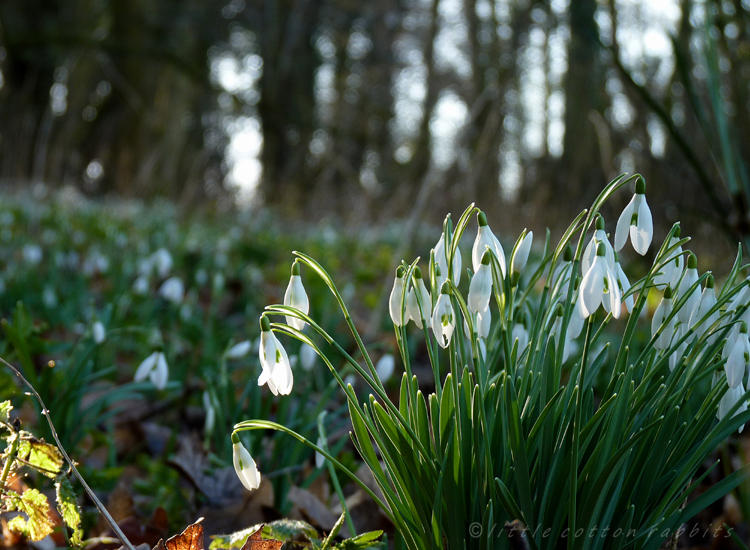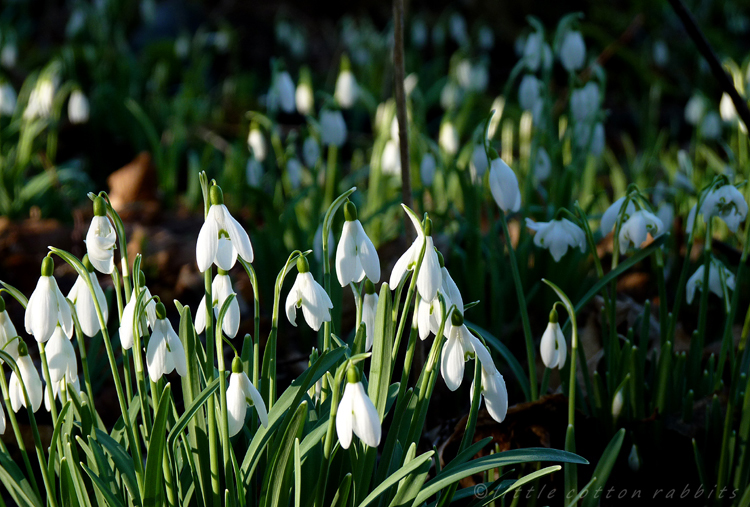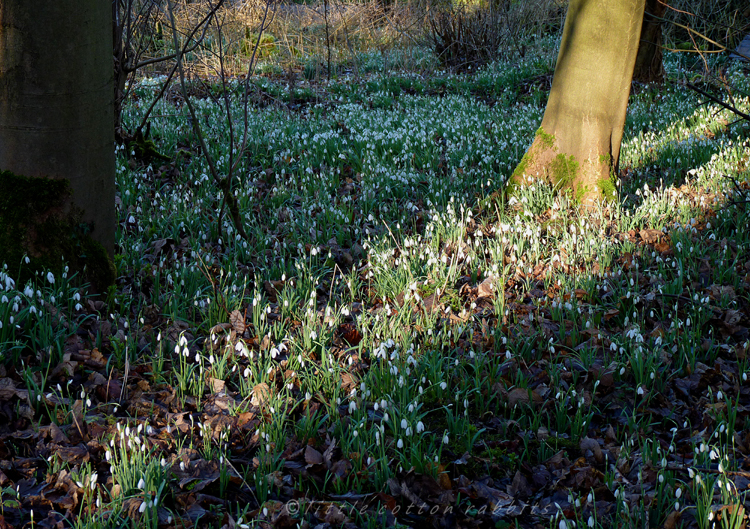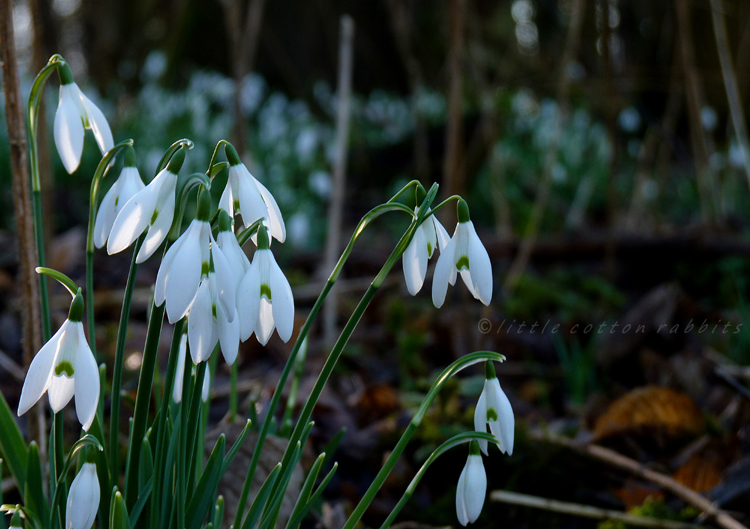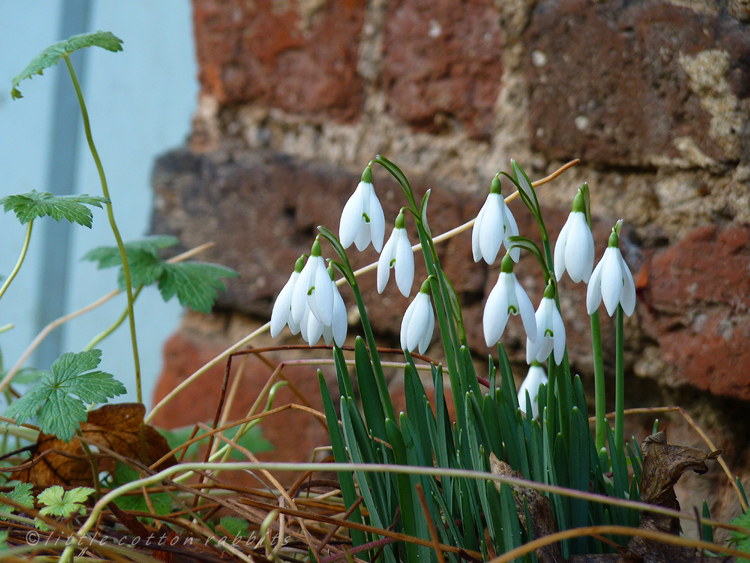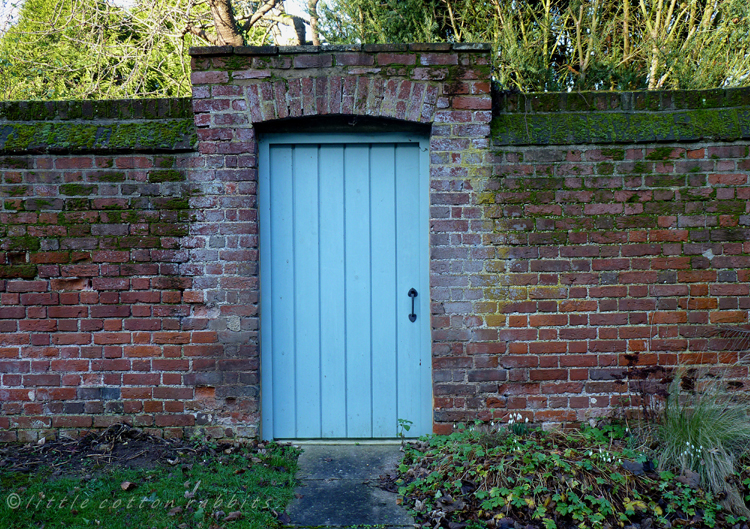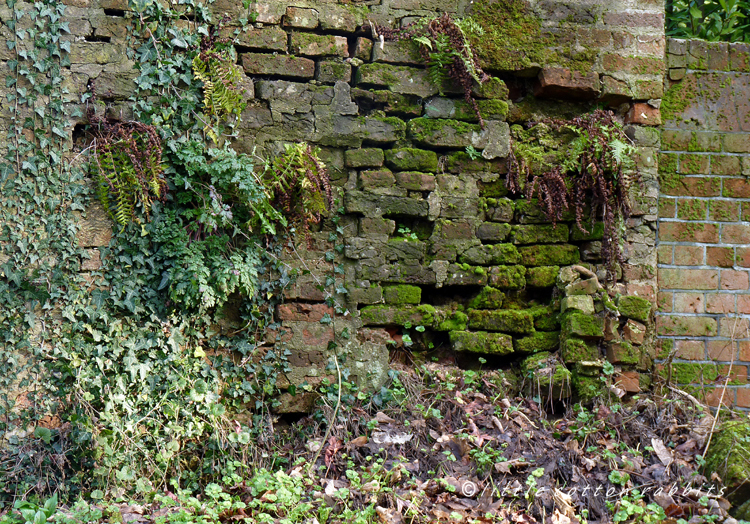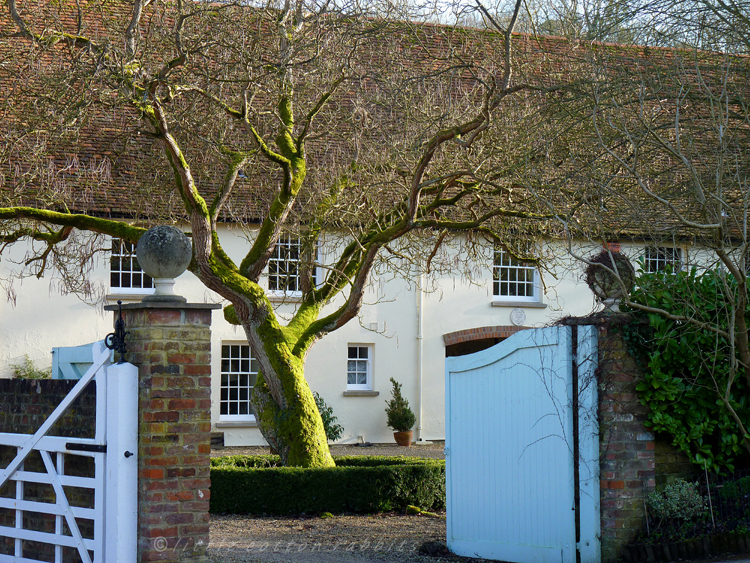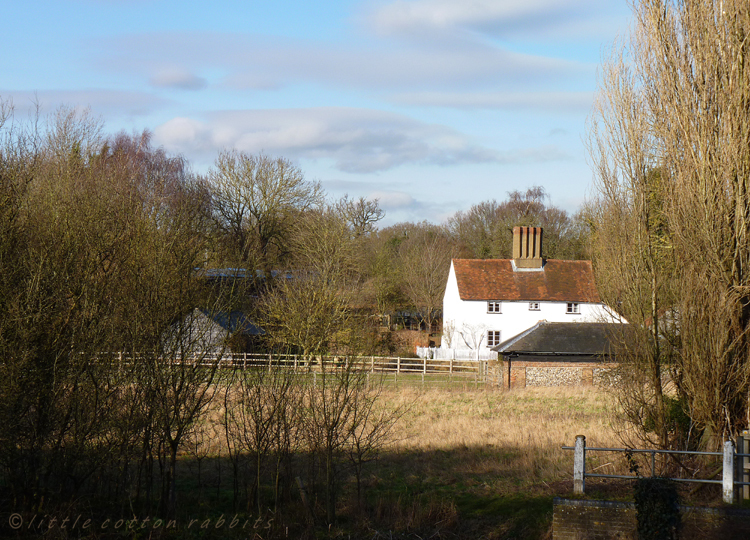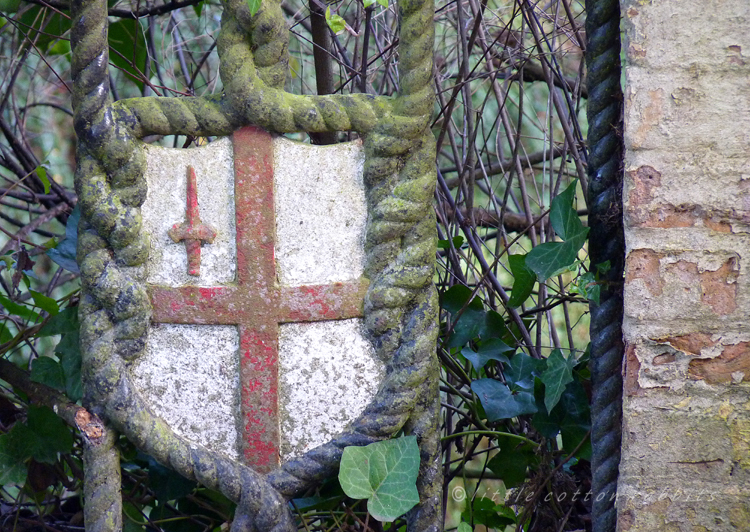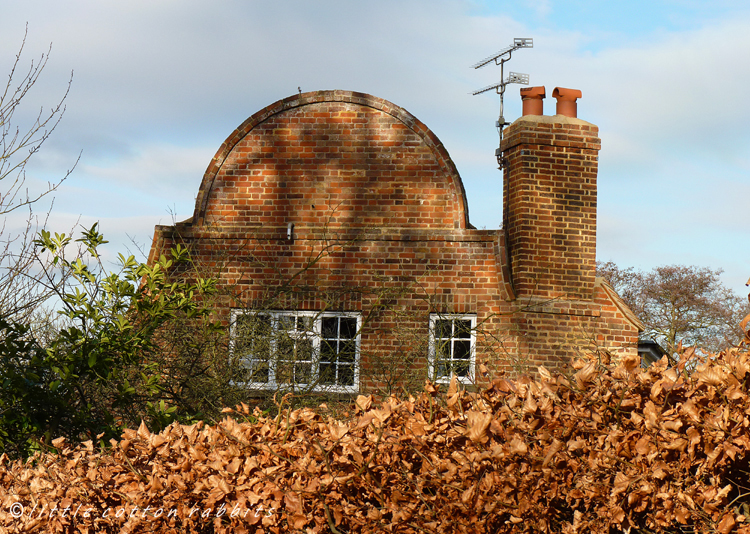 We're very lucky where we live because although we're in the middle of suburbia, we have very easy access to beautiful countryside. This time of year is snowdrop spotting time and it's a delight to see carpets of them spread out beneath the bare-branched trees, the first cheerful herald of spring. One of the best places locally for them is around Westmill near Ware, which isn't even a village but just a small handful of houses clustered around an old mill. The little path that leads past the houses and up alongside a quarry has great drifts of flowers on either side. I got cold muddy knees yesterday afternoon but it was worth it to get right down amongst them, close enough to see the dew still sparkling on their stems and their little bells silently shivering in the cold breeze.
The old mill straddles the River Rib and parts of the building still standing are said to date back to Elizabethan times, though there has been a mill on the site for at least 1,000 years. It's a beautiful old building with wonderfully crumbly brick walls around the gardens and lovely views out over the water meadows. There's a coat of arms in the middle of the front wall which appears to be the lesser coat of arms for the city of London, odd considering that we're 20 miles from there and I wonder what the significance is but suspect that the facts have been lost to time. It is fascinating to live in a landscape that has so much visible history, Ware in particular as it is one of the longest continuously inhabited towns in Europe, so there's a lot to discover.
The flowering of the snowdrops signals that spring is on the way (although winter has yet to loosen her frosty grip), which is a nice thought on a cold, dark and rainy early February evening. At this time of year I can't help daydreaming of long-off summer afternoons with knitting in the garden and the snowdrops are a nice marker that we're on our way back to those.
Be back soon with some knitty news, see you then x