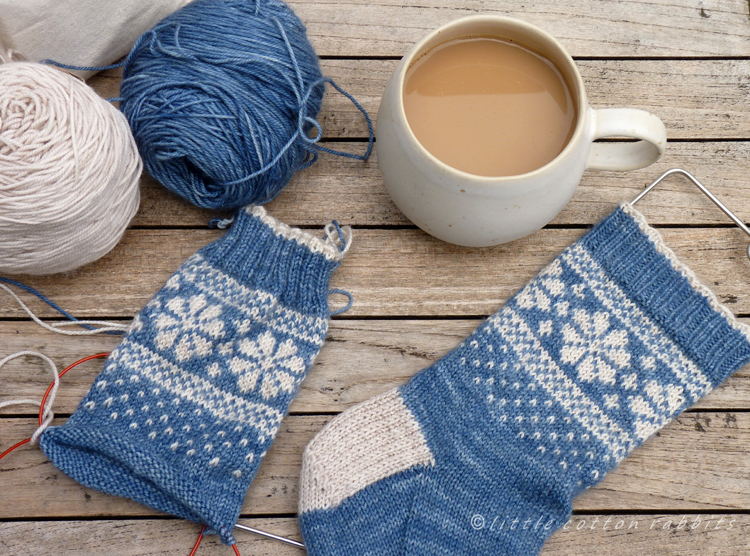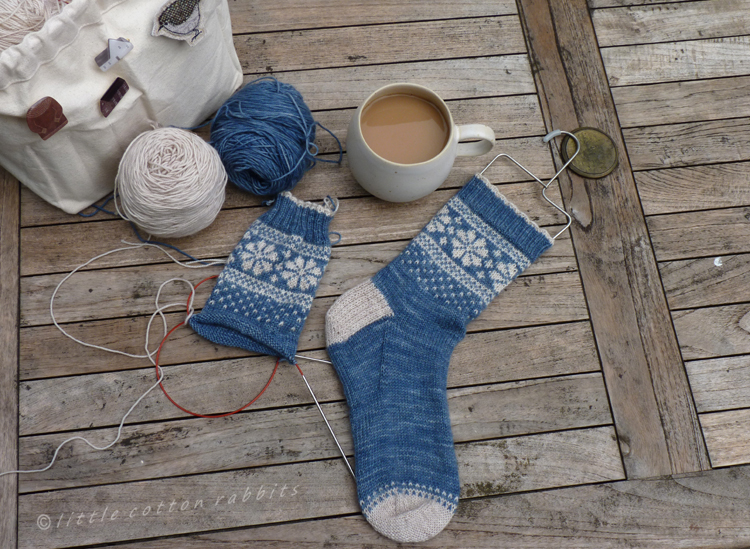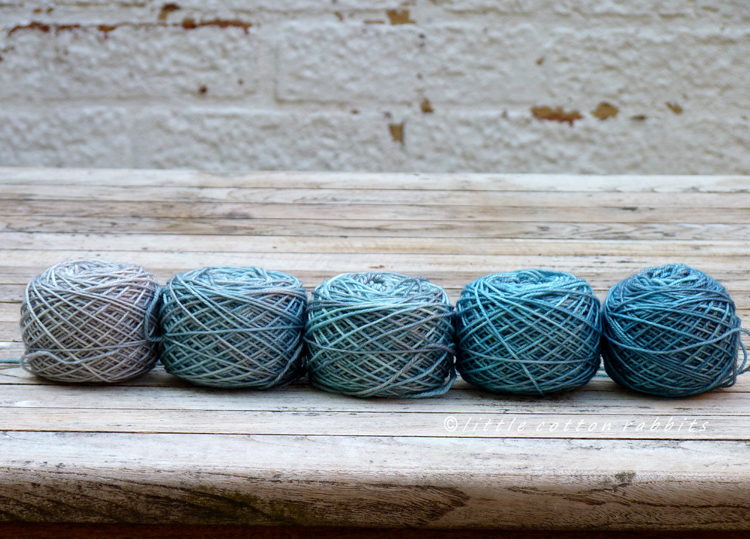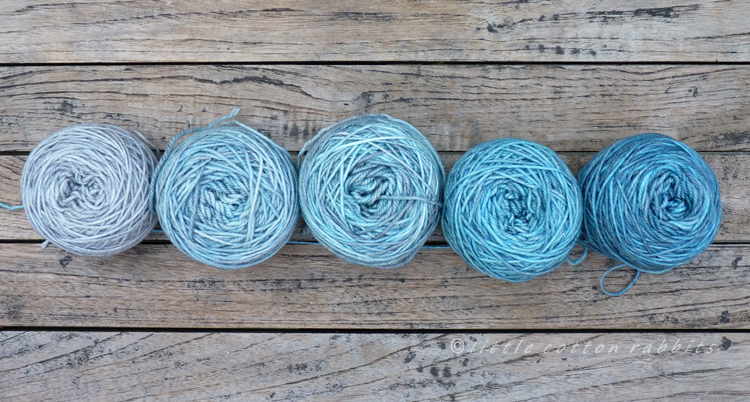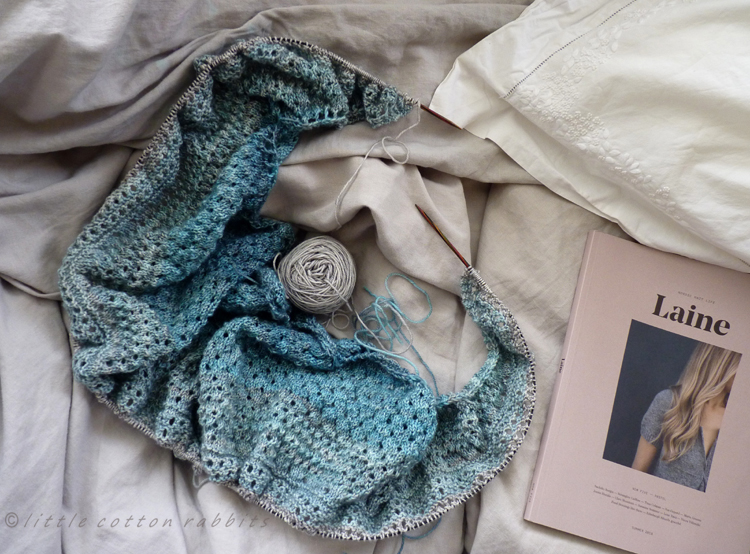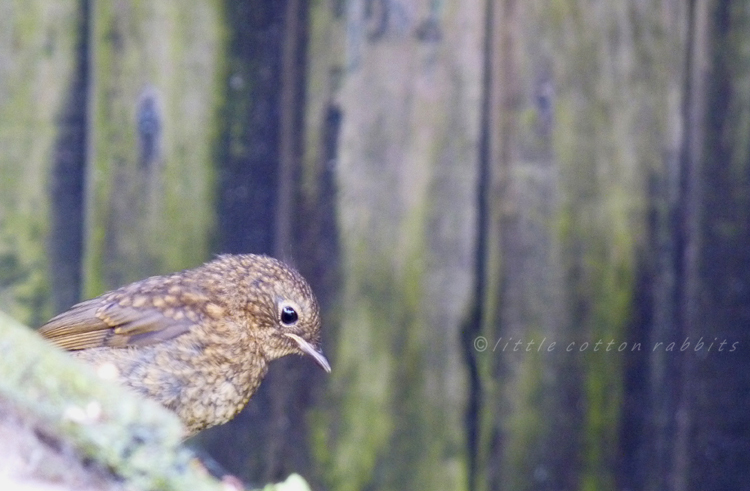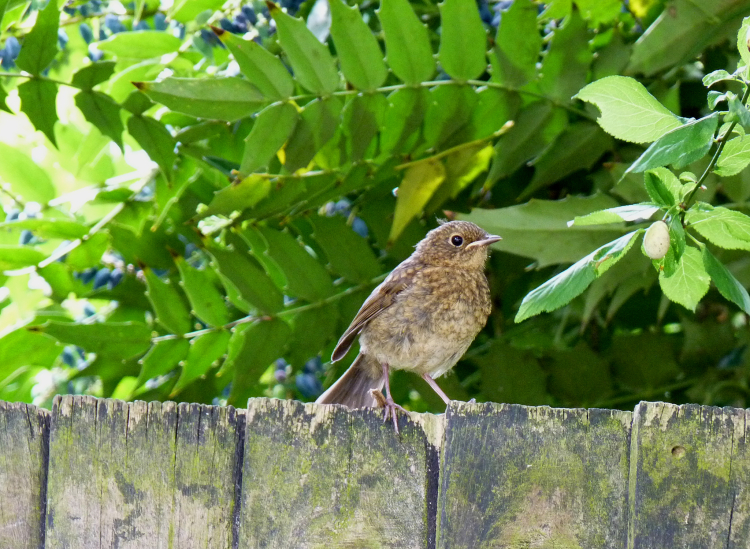 The days seem to be whizzing by at the moment and all of our schedules are up in the air here. Toby had his annual school play last week, which always throws our comfortable routines out of whack as he's off timetable and his school is open in the evening rather than the daytime for a couple of days. And this week is school half term break, so our days are continuing to have a slightly chaotic feel. Amy is deep in revision for her A levels and is on study leave. In 3 weeks time she'll have sat all of her exams and then she's done with her school years - it's almost incomprehensible how quickly those 14 years have passed, I still clearly remember her first day of school and it's got me feeling more nostalgic than usual.
Time has passed quickly for our robin family too. The chicks spent 3 weeks hanging around in our garden being fed mostly by their dad and now they've flown on and their mum is sitting on a new clutch of eggs in her nest in our garage. I did get a couple of pictures of them flitting about before they departed, they seem so unprepared for the world and I really hope that they do well and survive long enough to have chicks of their own.
As always, knitting is my constant and I've cast on too many new projects - most of them in blues. Do you find yourself drawn to certain colours at different times? It's definitely blue that is most appealing to me at the moment. These socks are coming along nicely and I'm hoping to keep my focus long enough to finish the pair and avoid the temptation to start something else new. The yarn is Eden cottage Hayton in 'Tarn' and Madeline Tosh twist light in 'paper' and the pattern is a free one - Fair Isle Flower sock by Candice DeWitt.
And I'm working these beautiful gradient mini skeins of Julie Asselin's Leizu 4ply into a shawl that reminds me of breaking waves, going as they do from deep sea blue to a foamy sea-spray light grey. This colourway set is called 'Oresund' and the shawl pattern is Pebble Beach by Helen Stewart.
There's also another blue yarned project that I'm working on at the moment but that needs some concentration, so I've had to put it on the back burner until after half term break when I'm able to call my time my own again. I look forward to showing you then :)
. . . . . . . . . . . . . . . . . . . . . . . . . . . . . . . . . . . . . . . . .
Lastly, I'm sure you've been bombarded with emails about the new GDPR regulations brought into force by the EU on May 25th and so are aware that these govern how your information may be used and stored by others. In line with that I have written some new privacy policies that detail what information I collect, how I use it and what rights you have regarding that. I have not sent out an email to my mailing list as everyone on there is only there because they have requested to be and all of the emails that I do send (all 3 or 4 of them a year) have an easy way for you to manage your preferences and unsubscribe.
Any questions please get in touch.