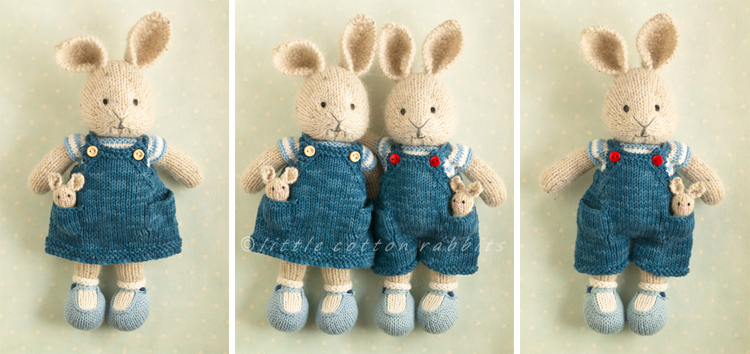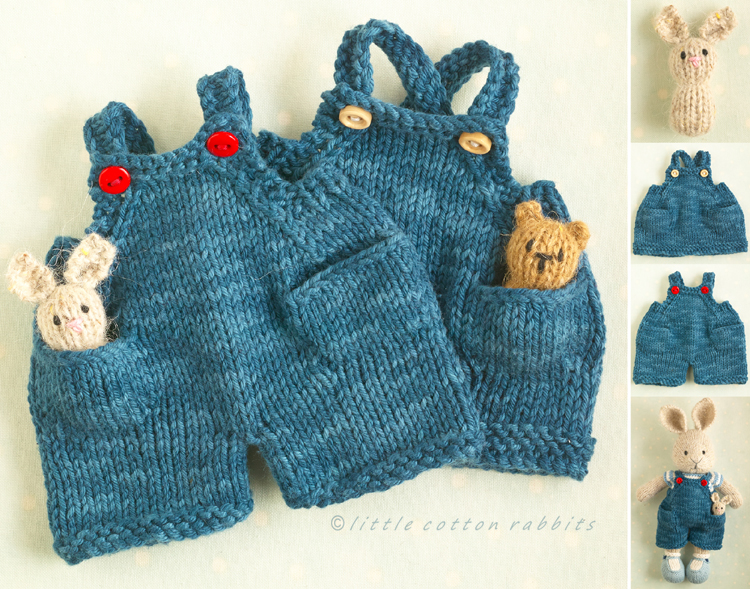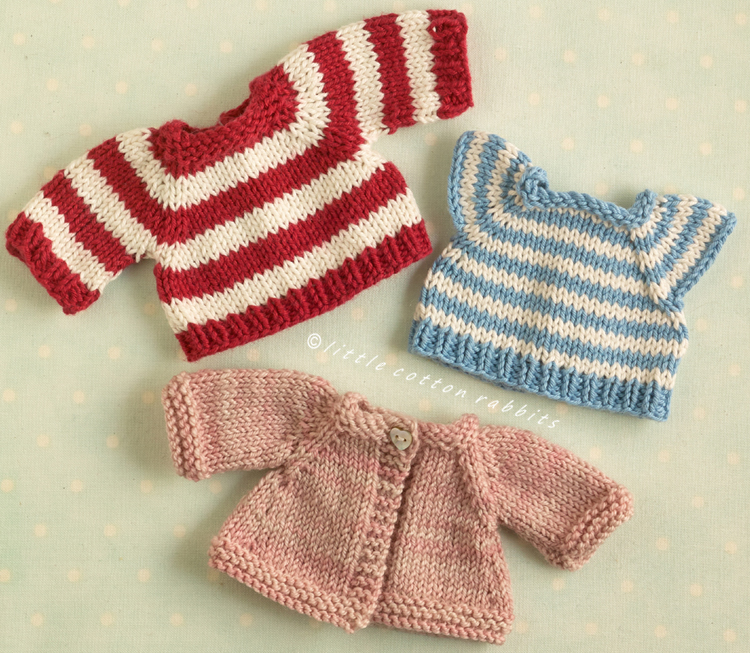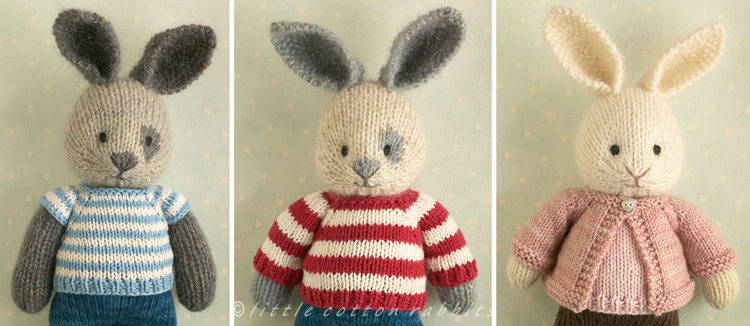 Hello from the middle of the school summer holidays! This is a flying visit because free time is currently in short supply for me here but things are generally going well. Toby is being kept busy and the weather has been glorious, though a little hotter than we are used to. The reason I'm popping in today is to mention the two new patterns that I've released this morning. It has taken me so very long to finish these off - I've been working on them off and on for over 18 months. Originally I had designed the dungarees to go into the boy sheep pattern, but for various reasons decided against that. Then I was planning to dress the upcoming badgers in the dungarees and pinafore with T-shirts but decided against that too. It seems better that these clothes are stand alone patterns, as they will fit any of my animals. I had planned to launch them before the summer holidays started, but before they were completely finished life got in the way, as it is often apt to. Anyway, they are done at last, so here they are.
The first pattern includes a pair of dungarees (overalls), a pinafore dress and a little toy which fits perfectly into the pocket (bunny or bear). The garments are knitted flat in 5ply or 4ply yarn on 2.75mm (US 2) needles and the little toy is knitted flat in 4ply yarn on 2.25mm (US 1) needles.
The second pattern is a set of 3 sweaters. All are knitted top down with raglan sleeves and follow the same basic pattern with tweaks. The T shirt has narrow stripes, the long sleeve sweater has wider stripes and the cardigan is flared and knitted in one colour but you can switch those around if you prefer. There are instructions included for knitting them all flat with seams or in the round if preferred. 
Each of the new patterns can be bought separately (via my blog shop or Ravelry) or they can be bought together for a £0.75 discount - you'll need to add both to your basket in order for the discount to be applied, which should happen automatically but please check your basket before proceeding to payment (it will show applied discount at the bottom of the pop up window). Here are links to the patterns on Ravelry:
Ravelry dungarees pattern, Ravelry trio of sweaters pattern
I've also listed them on Etsy (or at least I will have by the end of the day). On Etsy both patterns will be included in a single listing at the already discounted price (as Etsy is not as sophisticated as Ravelry when it comes to setting up discounts) so if you only want one of the patterns you'll need to buy via Ravelry. Please note that over on Etsy you may be charged EU VAT on top of the price if it applies (EU member countries only).
If you do give any of the patterns a go and use Ravelry please upload your pictures to the little cotton rabbits group so we can all admire them. It's so exciting to see what others make from my patterns and I do hope you enjoy knitting them.
I hope to pop back soon with news of other knitting stuff and some pictures of what we've been up to here but in truth it might be another few weeks before I get the chance to, I look forward to catching up with you then.