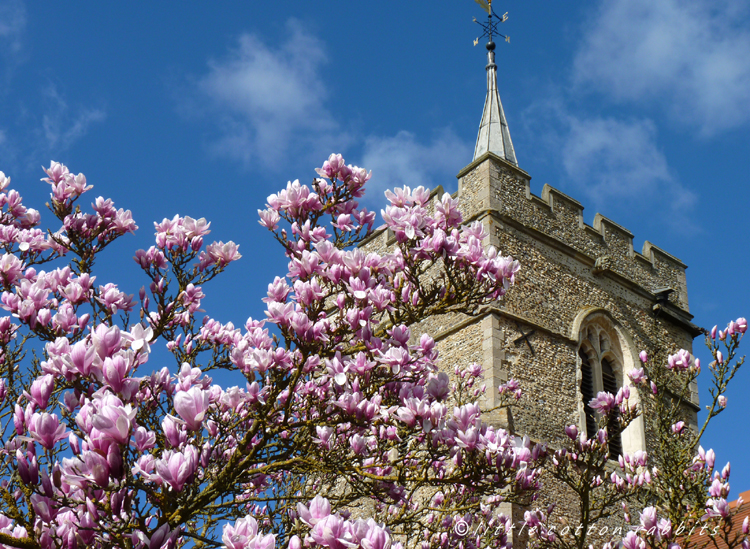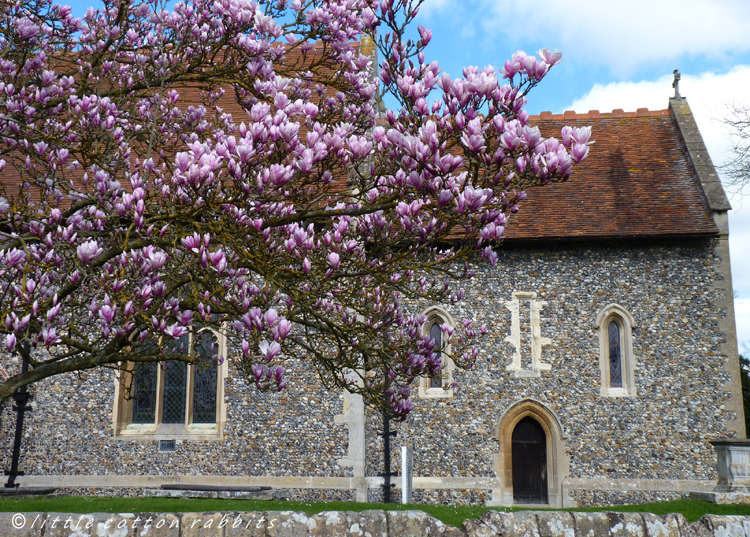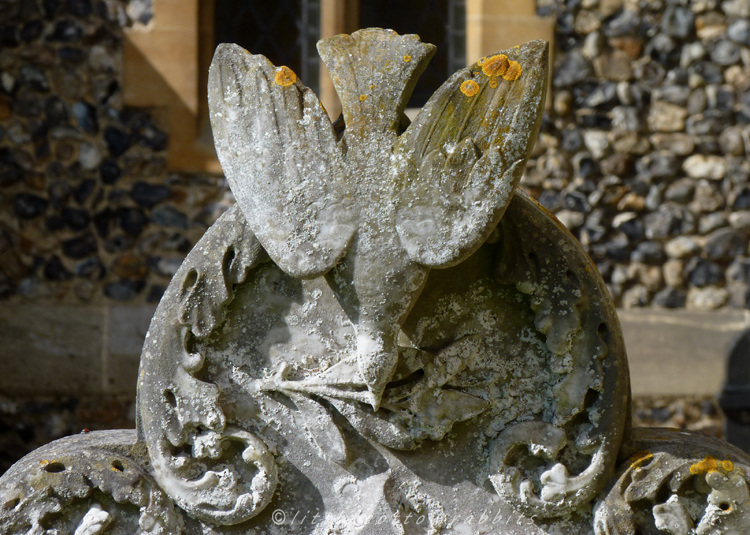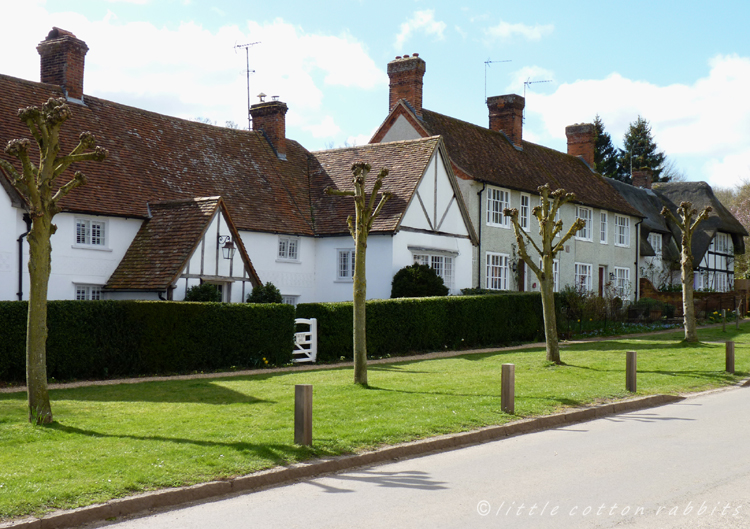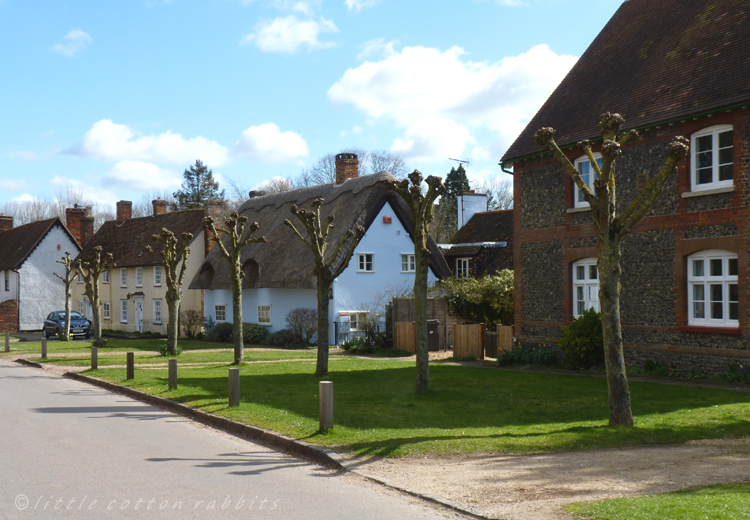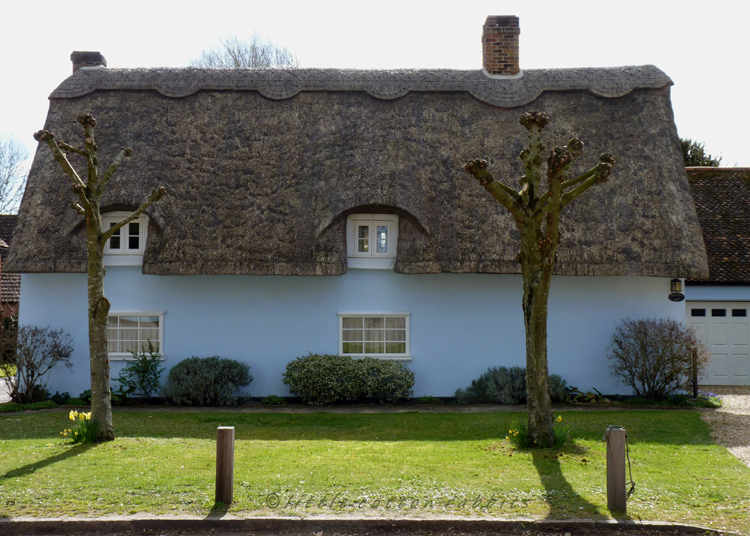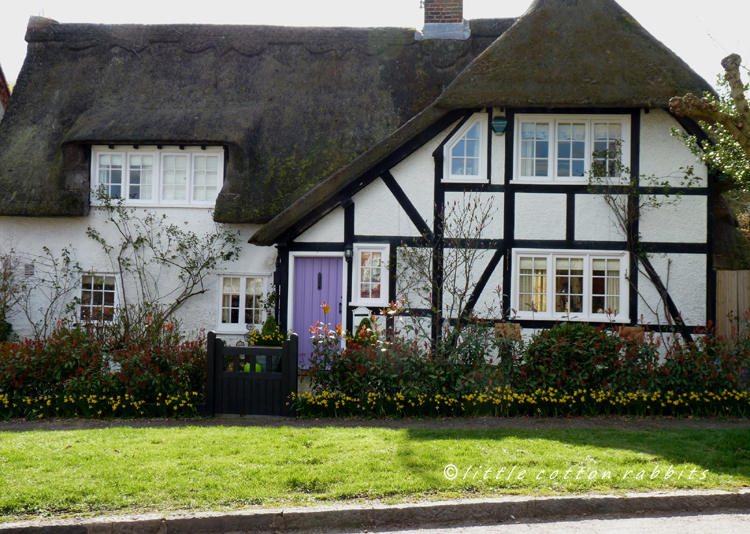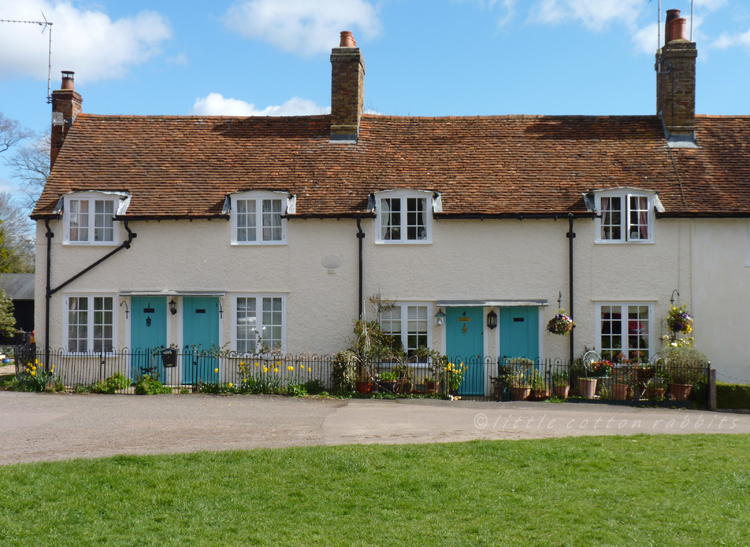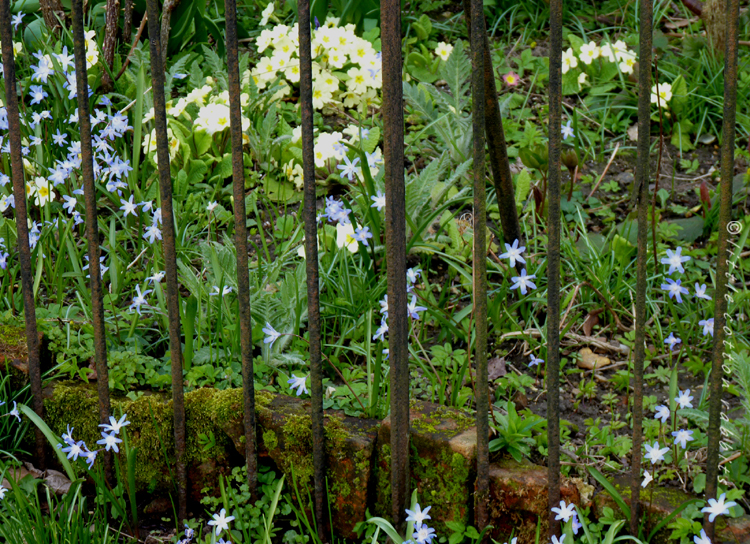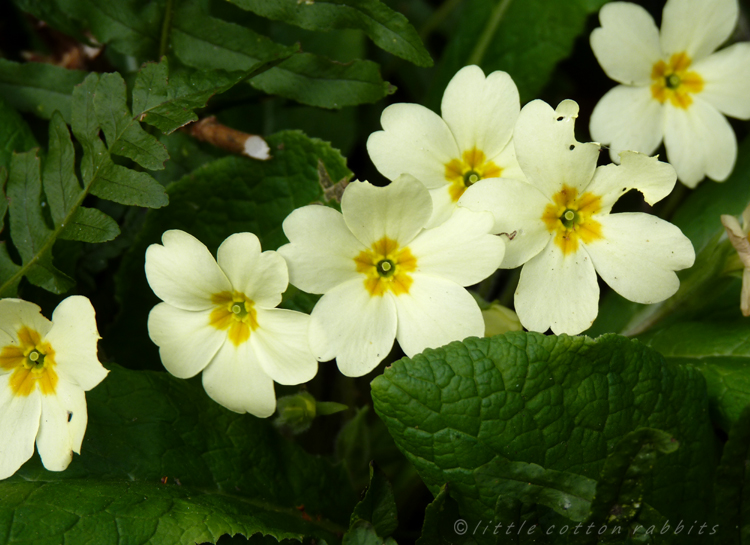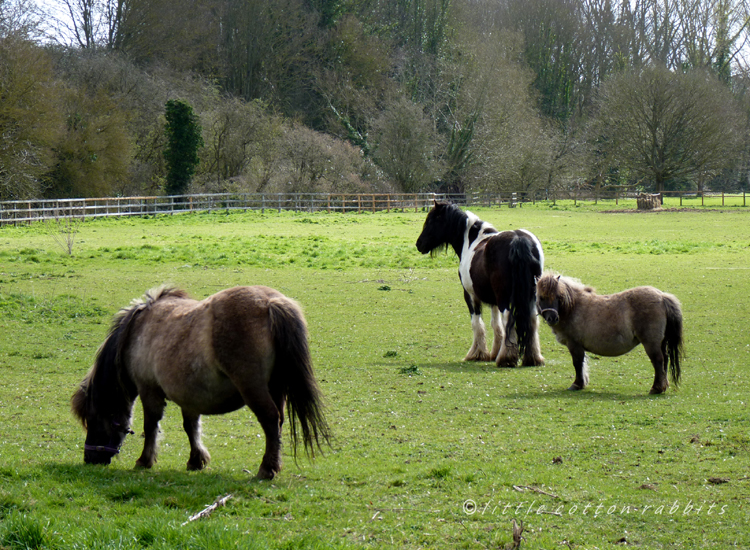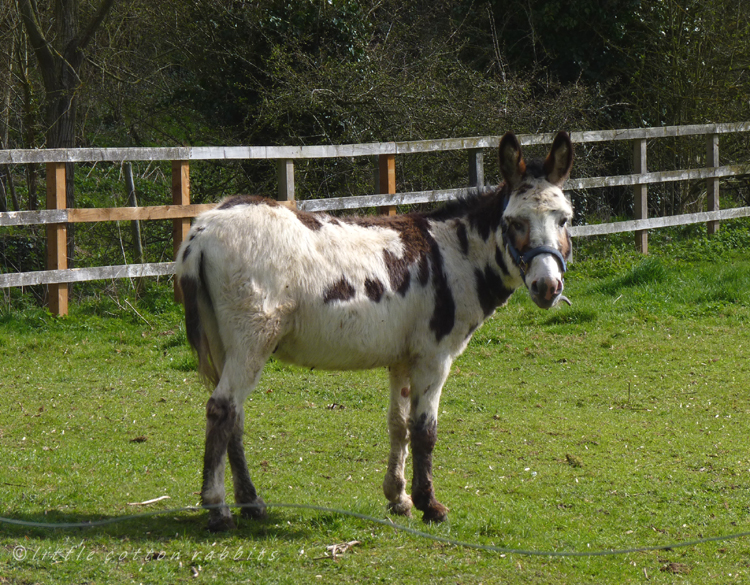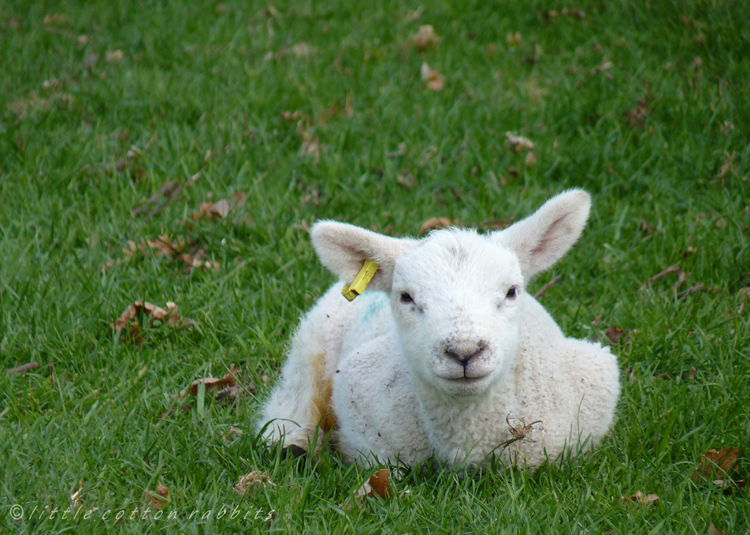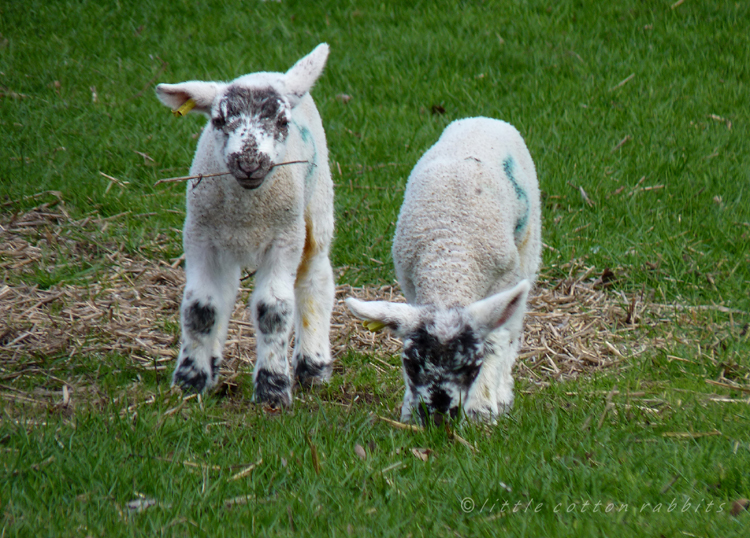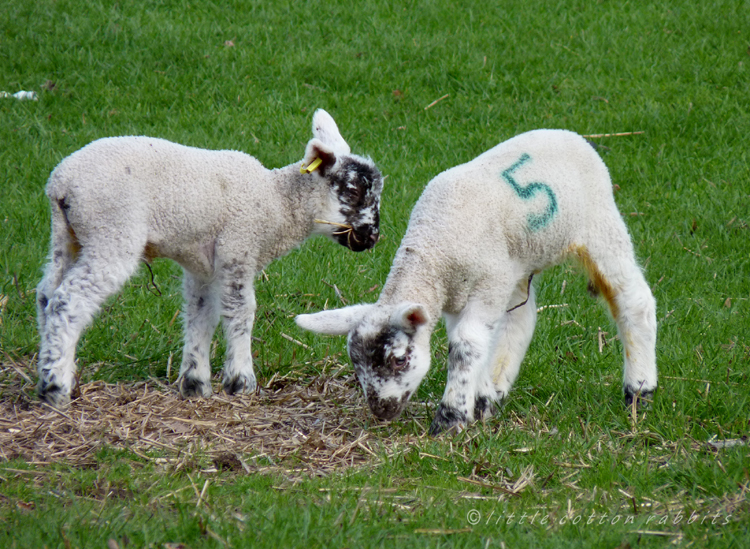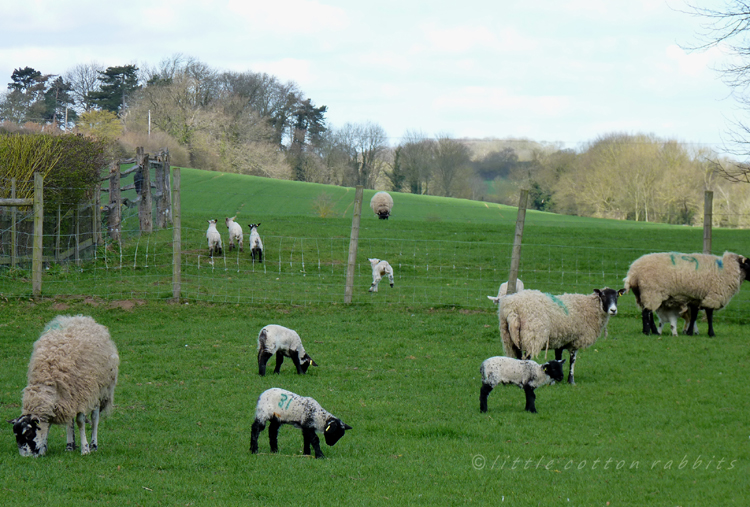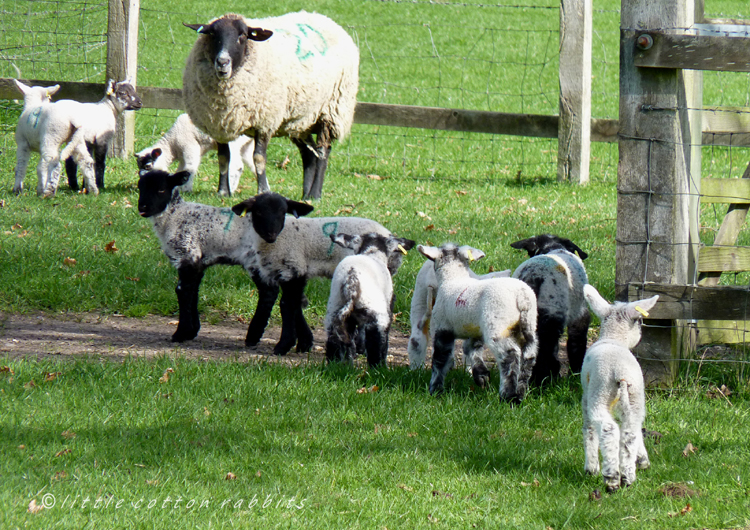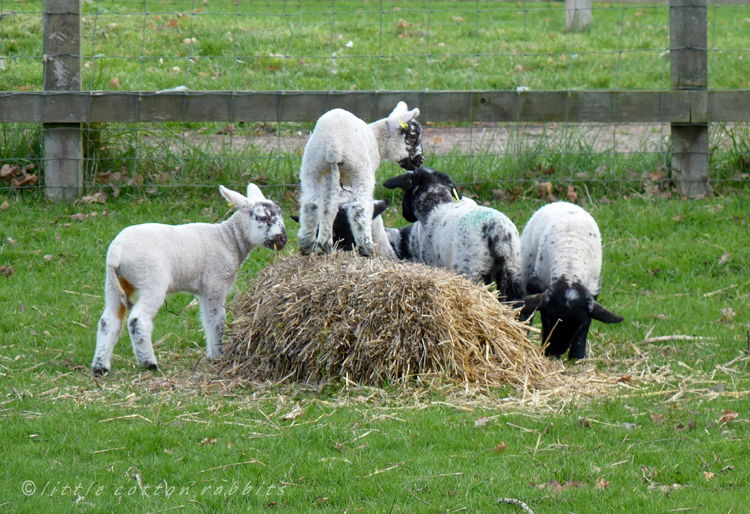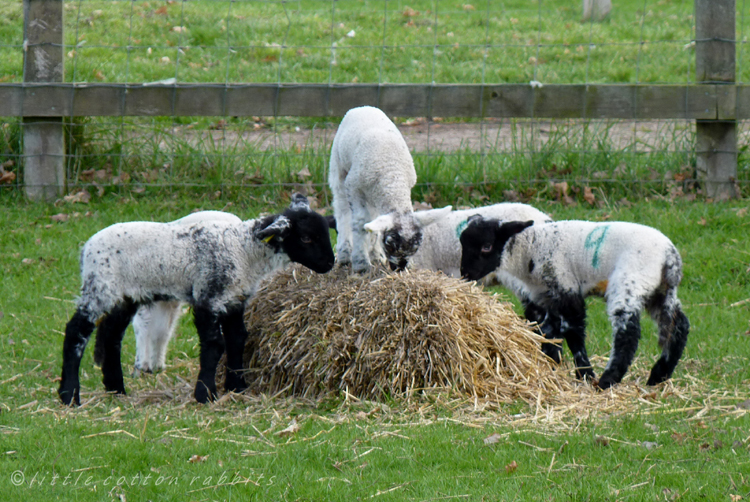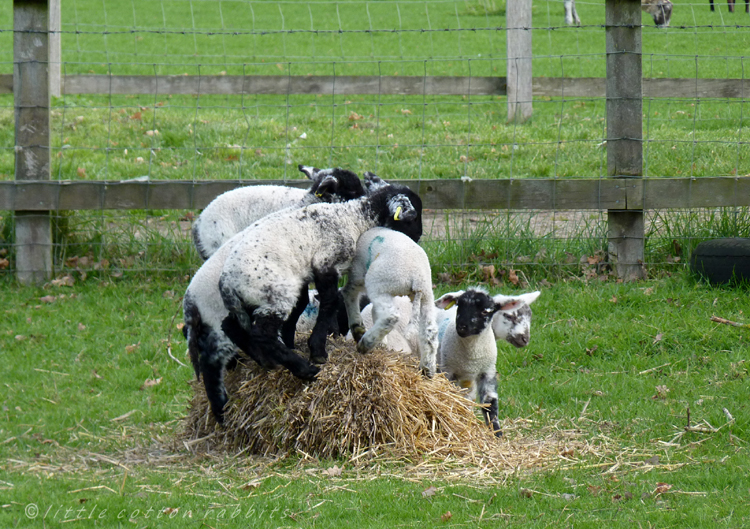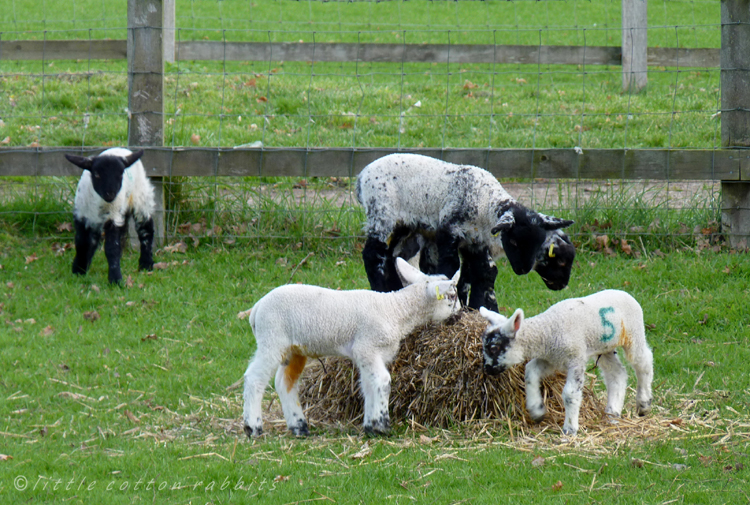 It's been a perfect Spring day here today and as I spent most of last week inside it has been lovely to get out and let the cool March breezes blow away my cobwebs. I started my walk in the small and very pretty village of Westmill in East Hertfordshire. Ambling up the single main street, I passed the medieval church of St Mary the Virgin, its rough flint and stonework contrasting with the softly blushed blossoms of a beautiful old magnolia tree. There are some very pretty cottages in Westmill and all of the gardens were full of daffodils, primroses, chionodoxa and muscari, the best of the early spring flowers.
But the main reason I headed for Westmill is because I know that it's a good place to spot spring lambs and I wasn't disappointed. There were lots of them gamboling about in the spring sunshine and I was laughing out loud at their antics. They seemed to form into little gangs, frisking up and down the field and leaping and bucking with excitement and exuberant energy. A small straw bale seemed to be of particular interest to them and was the stage for lots of 'king of the castle' competitions. 
I've come home to knit up some lambs of my own and I'll pop back soon and show you what else I've been knitting here. 'Til then I hope the change of seasons is bring you pleasure - if you have time please leave me a comment and share what you're enjoying in your little patch of the world at the moment.