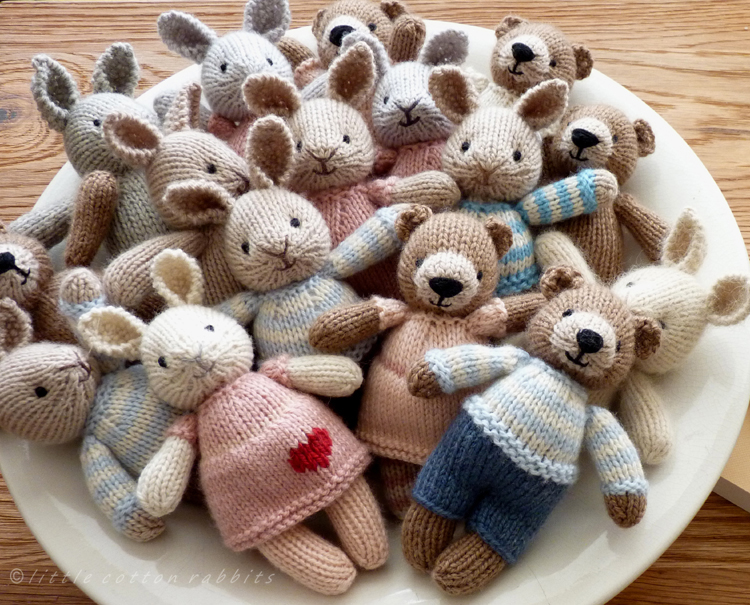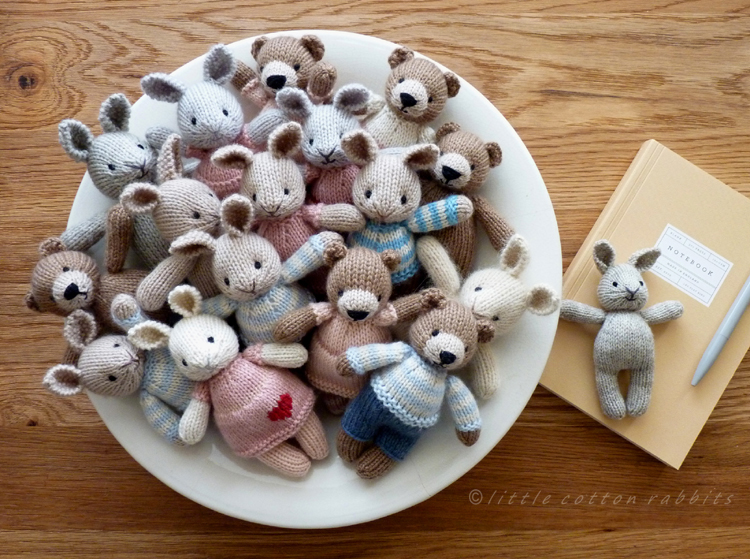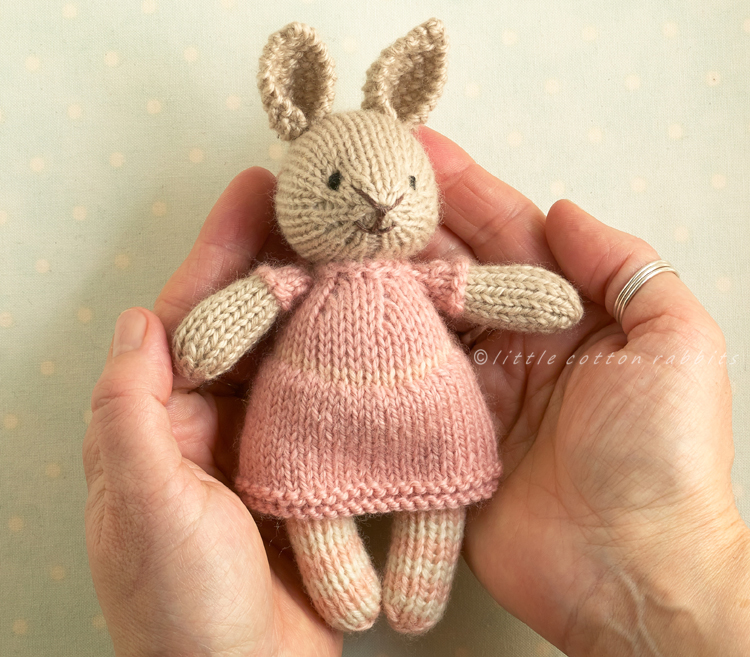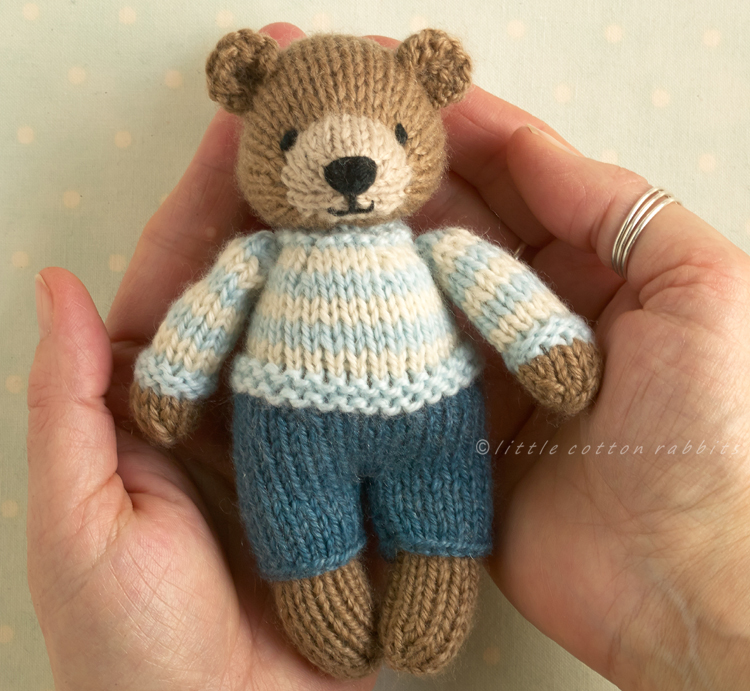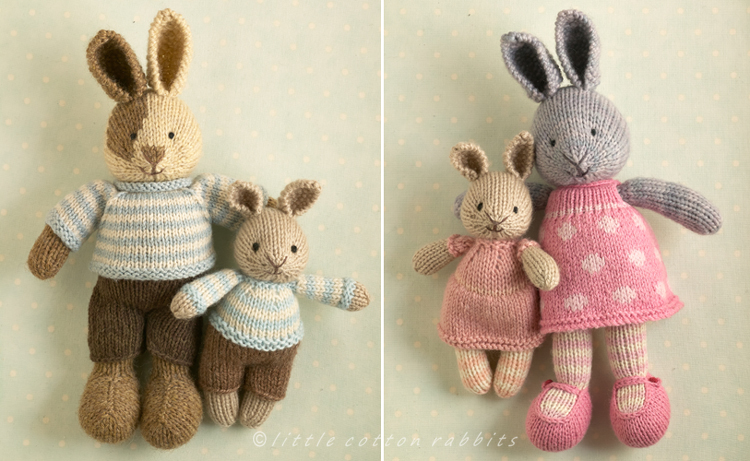 Earlier this year I started playing around with the idea of a mini version of my knitted bunnies. I wanted a pattern that was a little simpler to knit and construct than my regular sized animals (they are shown in the picture above for comparison), and I also wanted the little toy to be suitable for a baby or small child, so the clothes are all knitted on with no removable parts or buttons. 
The pattern started out as a boy and girl version of a bunny but as I was working on it I thought it might also be fun to also have an option for an unclothed version and once I'd fiddled around with that it also occurred to me that it might be nice to do a bear as well. So what I have finally ended up with is two new mix and match type patterns:
There's a girl version with instructions to make a bunny and a bear, with an attached dress and striped stockings but also has an option for a completely naked toy.
Then there's the same for a boy version, again with instructions for a bunny and bear and options for a naked version or a version wearing attached jumper and shorts.
The mini animals work out at 14cm/51/2 inches tall if knitted with DK yarn on 2.75mm/US 2 needles, but you can make a smaller version with 4ply yarn and 2.5mm needles, or a larger version with worsted weight yarn and 3mm needles.
They are listed on Ravelry or on Etsy and the regular discount of 15% applies if you add 2 or more of my patterns to your basket.
With Easter coming up at the end of the month I though it might be good to share these patterns now as these little bunnies might make sweet Easter gifts. If you do use the patterns please come and share your projects on the ravelry group, I love seeing what people are making from my patterns and there are lots of friendly makers there who like admiring each other's projects.
Well that's it from me today. It's the start of the school break here and Amy is back with us for Easter so I'll not have much time to pop in here over the next few weeks, but I do want to share some other Spring things I've been knitting, so I hope to be back here next week with some pictures, 'til then have a lovely weekend x
.............................................................................................
PS: There is a chart for the little heart on the dress in the foreground over on my post about duplicate stitch and at the bottom of that same blog post I've also added a chart for the rose pattern that I've used previously on some animal dresses.