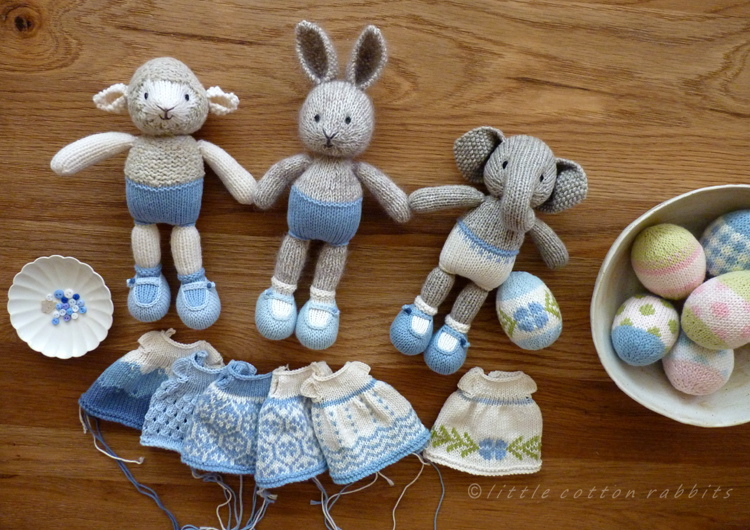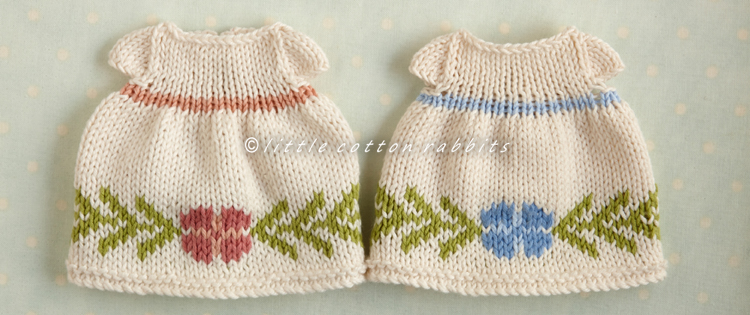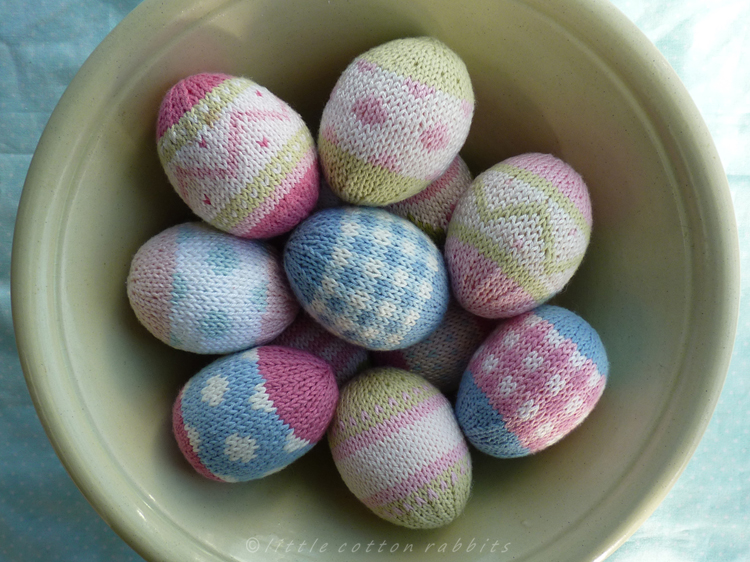 Hello and sorry to have been absent for so long.
The school break times are a little bit of a challenge in our household - as always Toby finds the change in routine very unsettling and having him around 24/7, though lovely, is demanding, so not much else gets done. For most of April Amy was back from uni too, so I wanted to spend as much time with her as possible and we went off for a couple of lovely country walks together, just like the old days :)
I've got lots of beautiful blossomy pictures from our walks, but I'll show you those another time. Today I just wanted to pop in briefly, say hello, and post the pictures that I had planned to post a few weeks ago in order to wish you all a happy Easter. I had also planned to let you know that I've updated my free pattern for the Easter eggs to include an extra flower design and also to provide the pattern in a new pdf file. I know it's now too late for this year, but if you fancy knitting some Easter eggs for next year then you can download the free pattern here.
Because I liked the new spring flower design so much I've also popped it on a free dress supplement. You can download a free copy here. Please note that you'll need use it with one of my animal patterns that has a dress included or the seasonal dresses pattern, in order to have the instructions for the cast on and bodice (my entire range of patterns are here) - I like to share the free pattern supplements as a little thank you to those who are kind enough to support my work.
Well, I'm off to quietly knit a little this afternoon. I'm working on a batch of blue dressed animals (the first 3 of them are in the picture at the top of this post) which I hope to have ready to sell before the summer arrives properly. I'll share some progress updates here as the rest of them start coming together.
Hope to pop back again more regularly now that the school break is over and I have time to call my own again, see you soon x