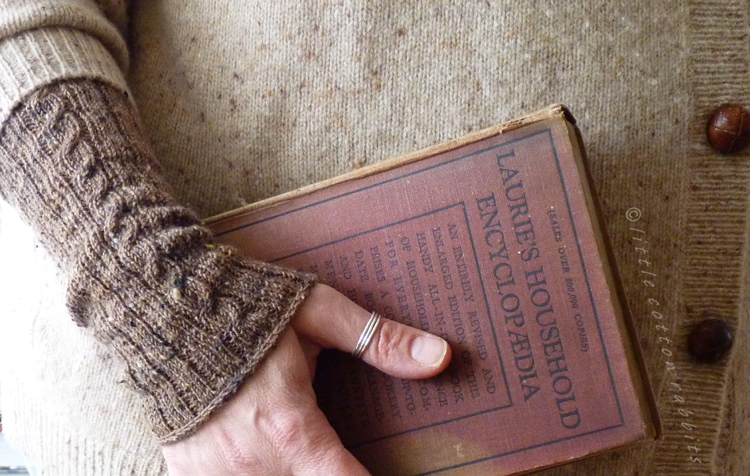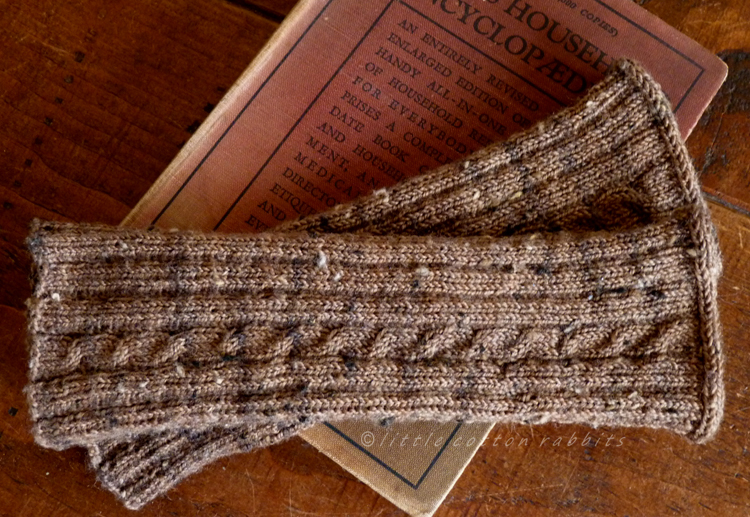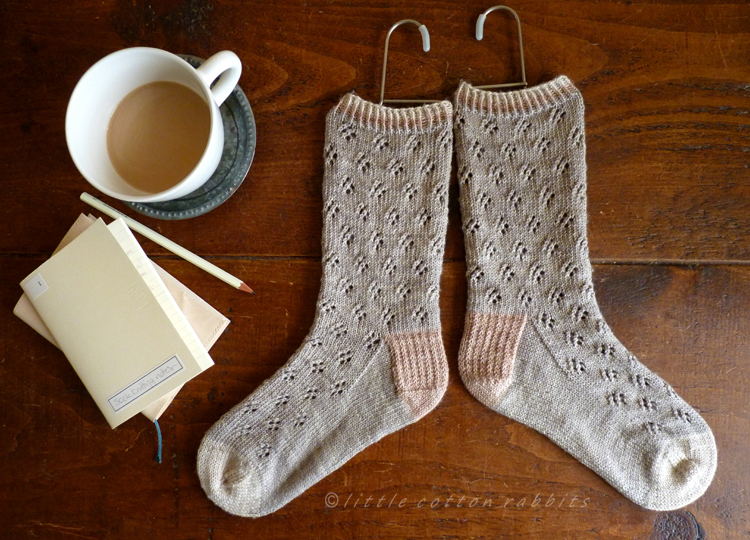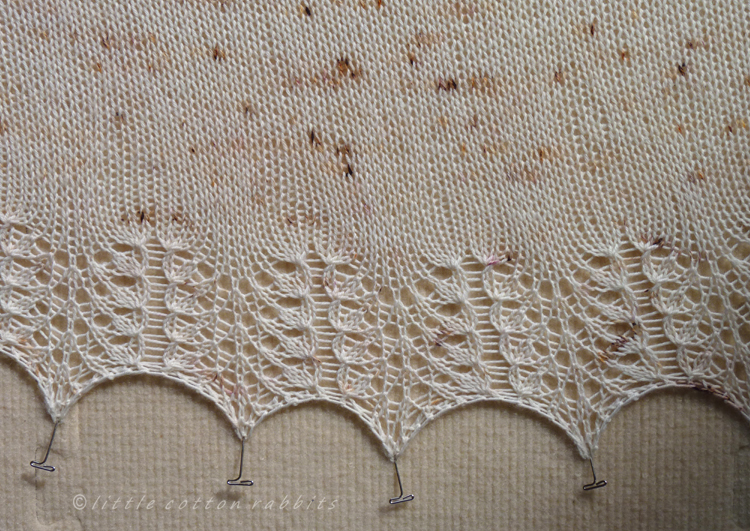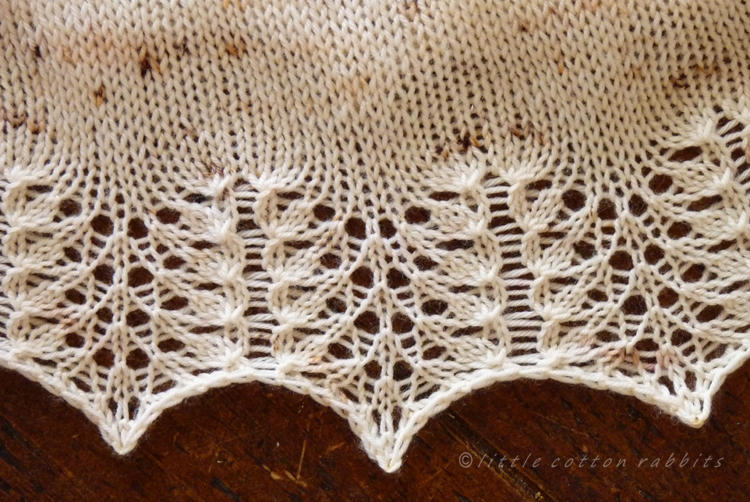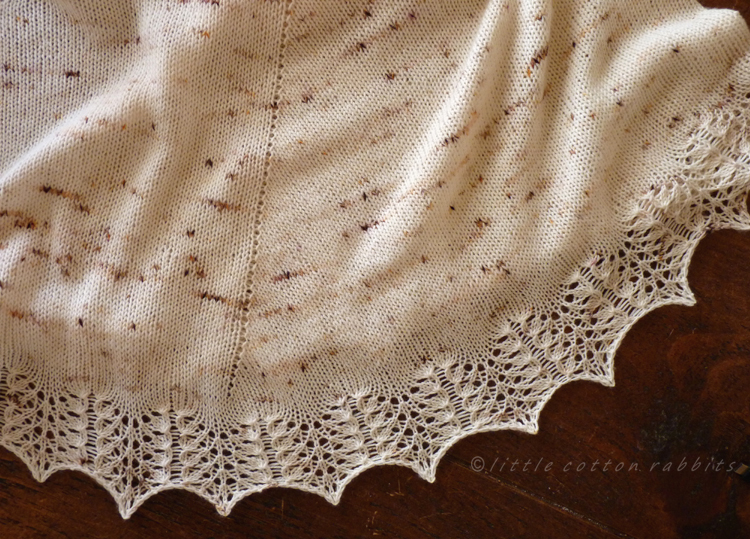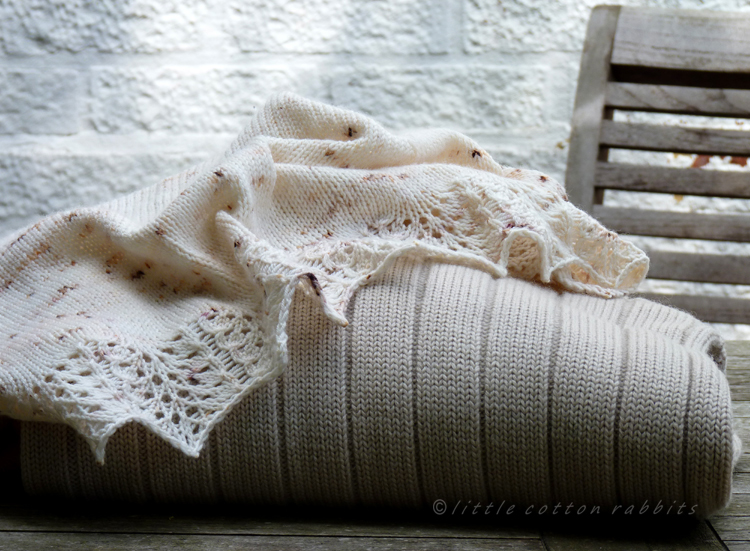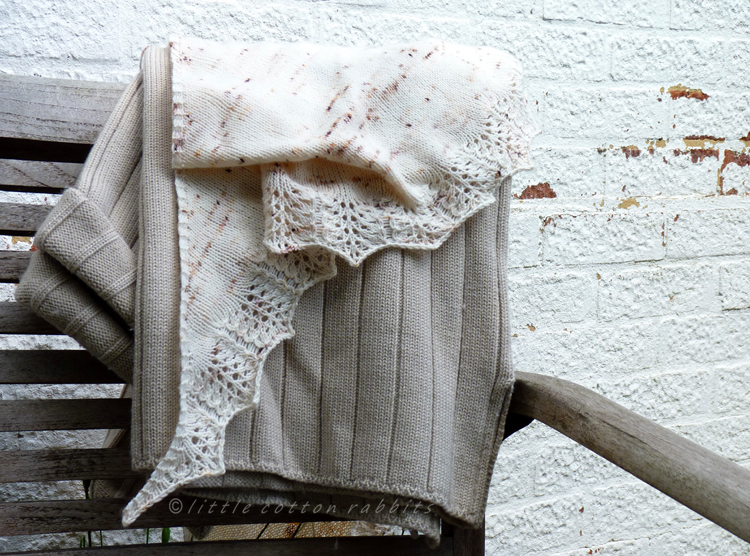 Firstly, thank you so very much for all of the kind comments on the previous post. Things do get a bit wobbly here when routines are shaken up and it's hard to concentrate on anything in the school breaks when Toby needs 24 hour care, so it's easiest not to try - that way everyone stays calm and happy. During the recent half term break we had lots of wood walks and outdoor adventures but when we were at home and he was happily occupied I had a little time for some simple knitting - some nice undemanding projects that were easy to put down when he needed something. Knitting is the ultimate portable activity and I love that from a young age Toby has known that if he carries off my knitting bag I will follow. So in between keeping him safe and happy over half term, I was also following him around the house and nomadically finishing off some of my many W.I.P.s - mostly a case of weaving in the ends, which is something I seem to have a problem getting around to - most likely because it is the most boring bit of knitting something.
Finished projects:
The wristwarmers that I started in February. Just a simple ribbed tube with a little twisted cable detail (notes on them here), knitted in beautiful neppy Donegal yarn from Ocean Rose. 
The socks that I had just started knitting in the previous post using 'Wildflowers and honeycomb socks' pattern from Olivia at This Handmade Life. Yarn details are here.
A shawl that I started back in February, knitted from a lovely pattern by Tammy Gore called 'Out of winter' in the most gorgeous hand-dyed yarn that I am slightly obsessed with and now want to buy more of - 'Owl feather' from Grenouille
I might have cast on a couple of new projects too, mostly of the socky kind, but now that Toby is back at school again I have returned to animal knitting and have been working on a new pattern, which actually isn't new at all. I'll be writing this up as a free supplement pattern with instructions on using my existing fox patterns to knit deer - I'll explain in more detail soon :)