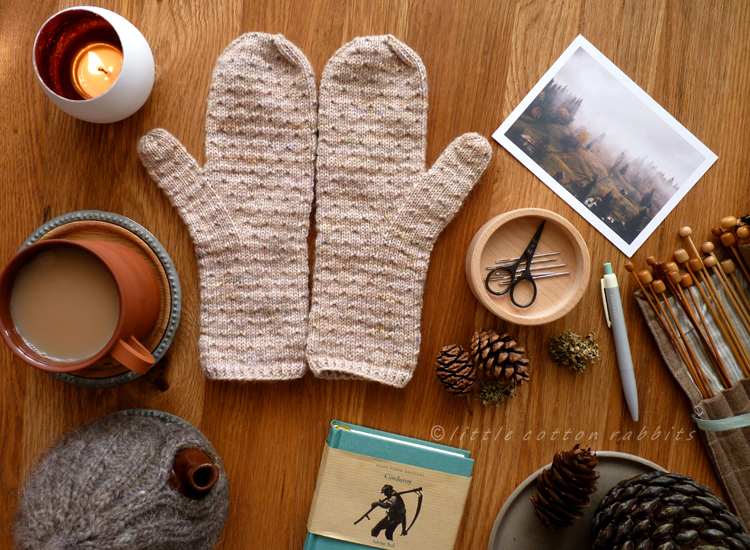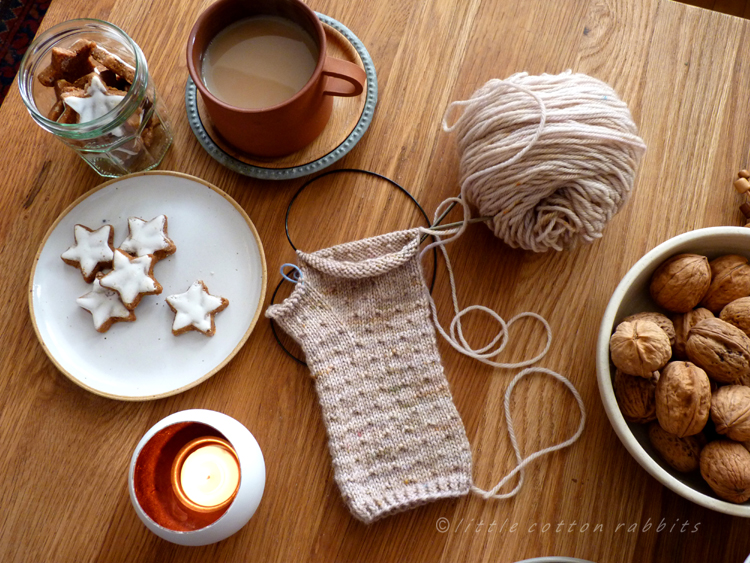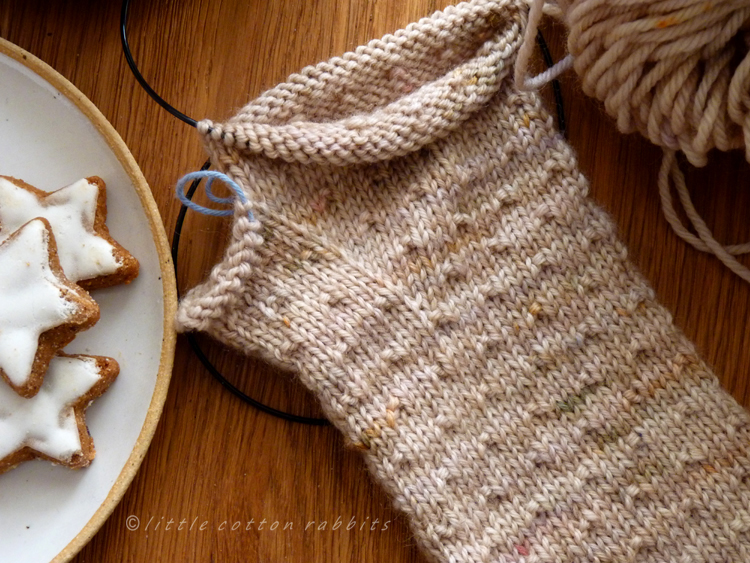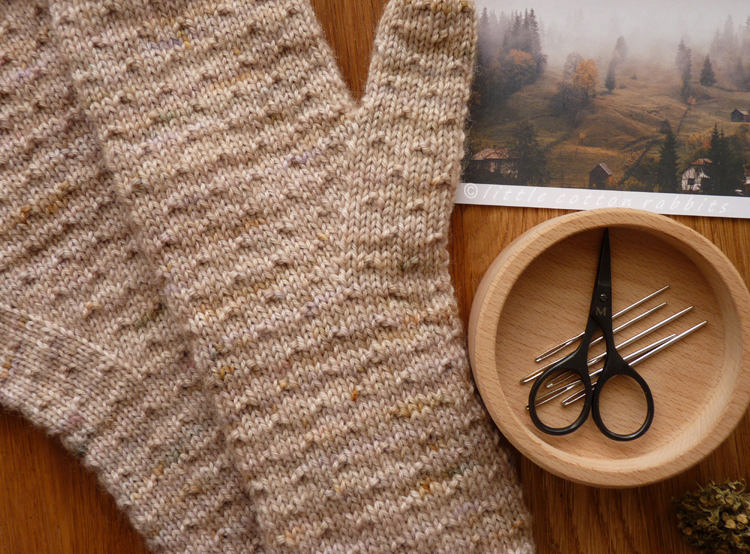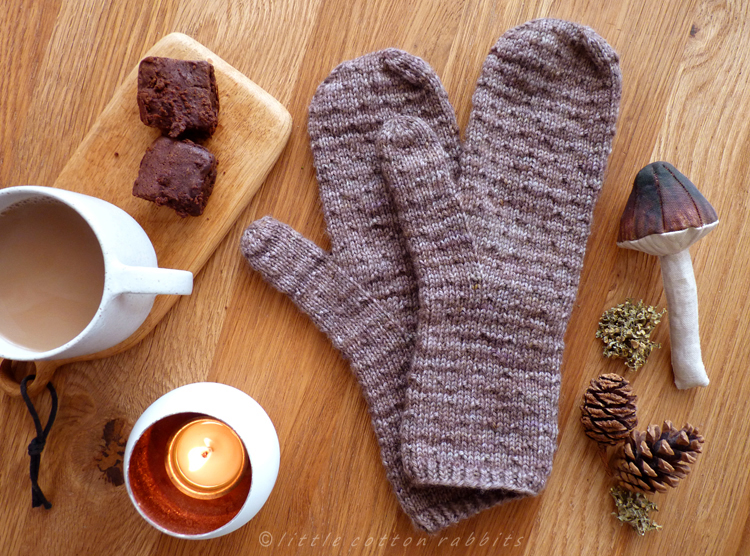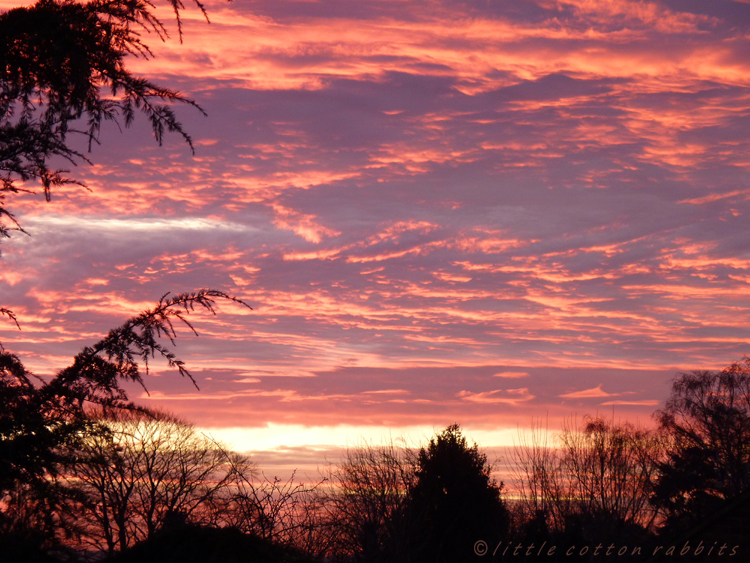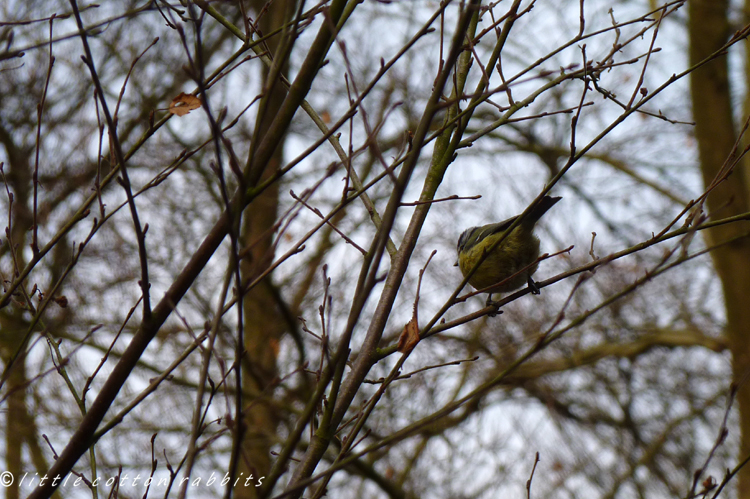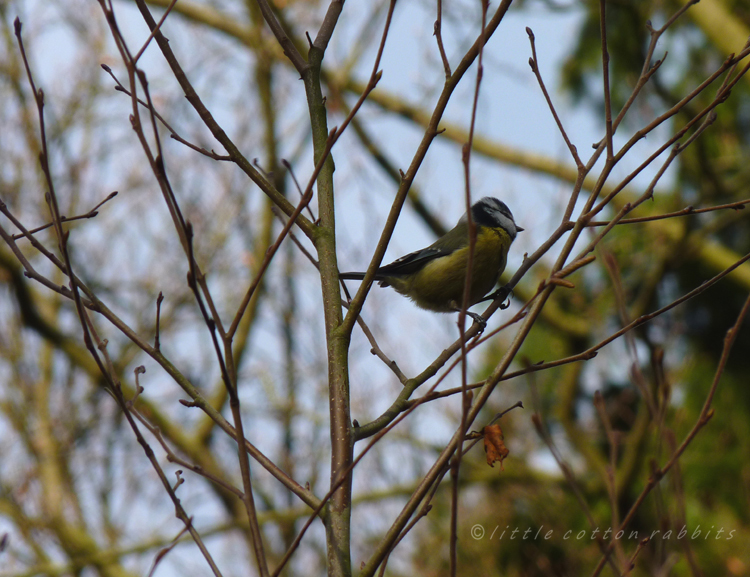 The first few months of the year always feel to me like a time for quiet rest and a gentler pace of life. Perhaps it's the short daylight hours of winter which make me feel a little like hibernating and using less energy. In summer I might walk in the woods in the evening or we'll be in the garden until after 10pm when dusk falls, but in January and February, with darkness falling before four o'clock in the afternoon, all I feel like doing in my free moments is curling up in a cosy corner by the fire and reading or knitting.
Along with bunny knitting I've been knitting lots of mittens. I have lots of wristwarmers, which I wear constantly throughout the winter months, but have been getting cold fingertips on my woodwalks and so it seemed a good plan to knit something a bit more cosy. This was a free pattern that I found on Ravelry and it's perfect, knitting up very quickly and with such a clever and comfortable thumb placket. It's called Garnomeras enkla vantar by Maria Samuelsson and I've loved knitting these in the 'silver birch'  organic merino Viola yarn that I gifted myself for Christmas, a beautiful hand-dyed yarn which has so many subtle tones. In fact I love the pattern so much that I've knitted a second pair, also in Viola Organic merino yarn, colourway 'frozen earth'. I have made a few modifications to the pattern (which is written for worsted weight yarn) in order to accomodate the DK yarn weight and I've added a little texture too - notes are over on my project page.
This morning there was a spectacular sunrise, which made me want to get up, dressed and out for a walk. So I headed off to the woods to see if the wood anemones were up yet but there was no sign of them, not even the tips of their leaves breaking through the soil. The woods are still deep in winter's pause, and we've not yet had a cold snap so it will be a little longer before the growing season starts again, although tree buds are starting to swell and small bird songs were all around as they start to pair up ready for spring. At least I'm now ready for ice and snow if it does arrive soon, and my hands will stay toasty and warm in my new mittens.