Regular sized to fit any of the 9 inch tall animals
(rabbits, bears, mice, foxes, monkeys, pigs, cats, elephants, sheep, deer and lions)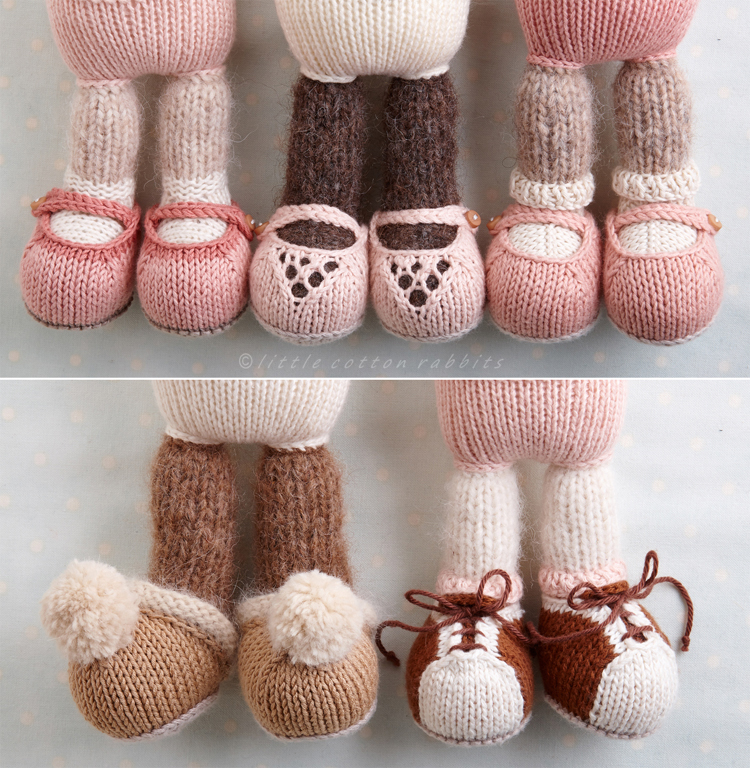 Small sized, to fit the 7 inch rabbits pattern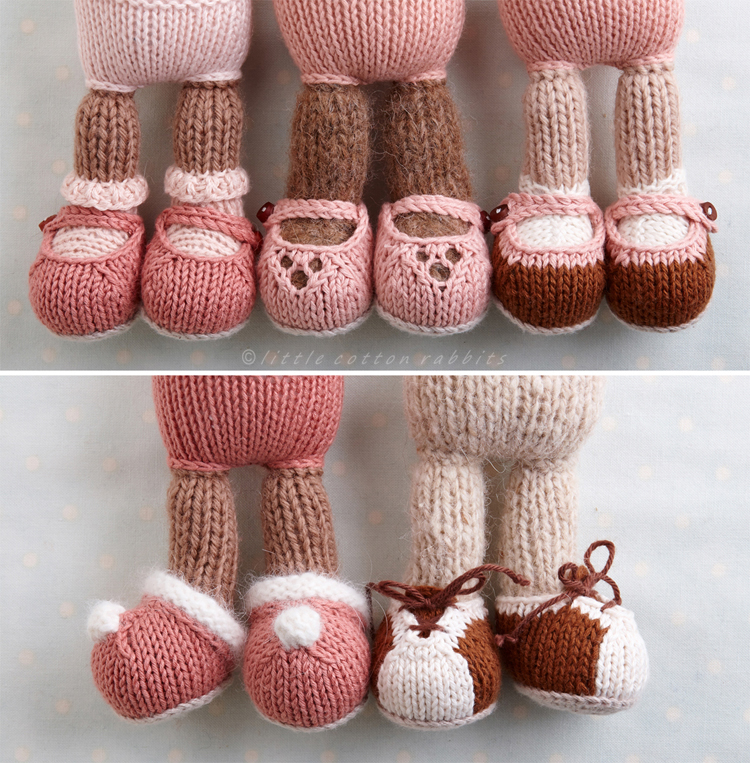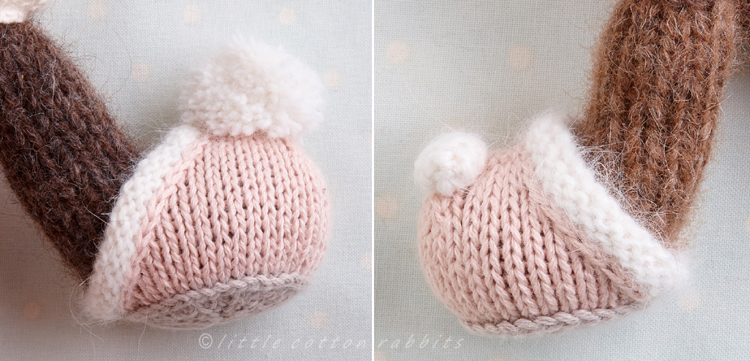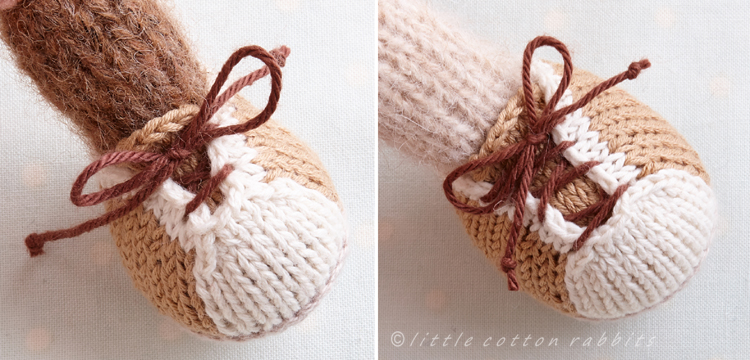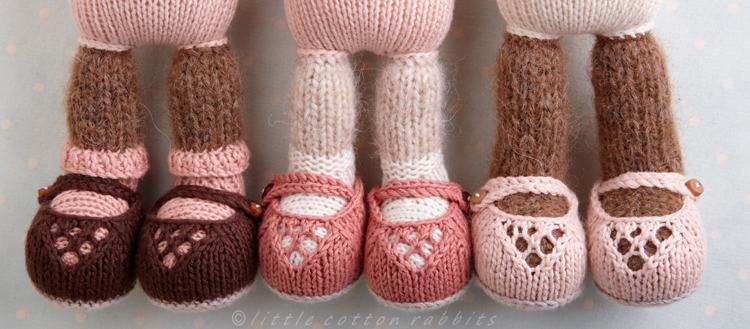 When my daughter was little she was quite good a loosing little bits of toys (sorry to tell tales on you Amy), and I spent lots of time hunting for lost things under sofas, down the back of seat cushions and poking through the contents of the vacuum cleaner cylinder. So when I designed the little cotton rabbits I chose to knit the shoes as part of the feet and so avoid having to spend time hunting down or re-knitting lost shoes. It's become apparent though that some people who knit my animal patterns would like to have shoes that do come off and so can be changed to match an outfit, so over the last few months I've been working on these patterns for removable shoes.
There's a pattern to fit the regular (9 inch sized animals) and one for the smaller 7 inch rabbits (please check you have the right one in your basket before you check out).
Both patterns contain 5 pairs of shoes: 3 pairs of Mary-Jane style with a functional buttoning strap; a pair of laced up trainers and a mules- style slipper. There are also options for knitting feet and legs with knitted on socks, either with a simple garter stitch cuff or a folded over ribbed cuff.
I've designed the shoes and trainers to be close fitting and to be shaped around the foot with some short-rows and decreases and the slippers, whilst easy to take on and off are held in place on the foot by a knitted on trim. Hopefully they'll fit your animals foot well and you'll not need to be knitting replacements for any lost shoes anytime soon :)
You can find the patterns in the usual places, either on Ravelry or on Etsy
If you give either pattern a go please come and share your projects over on Ravelry or on the facebook group, it gives me so much pleasure to see what you make from my patterns.
Happy knitting, J xx