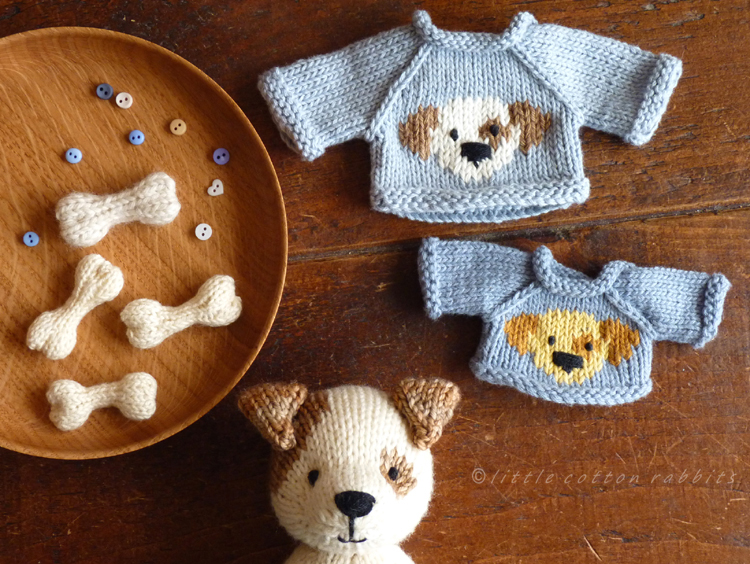 Hello and happy Tuesday. Over here I've been enjoying knitting again and have been finishing off a few ideas that I started playing around with while I was working on the dogs pattern. There's a pattern for a little dog bone, which can be knitted with 4ply yarn on 2.75mm needles or DK/worsted weight yarn on 3mm needles and will fit in the pocket of my toy dungarees pattern. It might make a sweet little accessory for your knitted dog to carry around in a pocket or backpack.
There's also a free chart that you could add to the front of a plain sweater using duplicate stitch. If you're new to the duplicate stitch technique I have a tutorial on how to work it over in my tutorials section of the blog.
You can download a copy of the little bone pattern from Ravelry and the chart can be downloaded here. I've also uploaded both files to the Little Cotton Rabbits Facebook group so you can access and download the files from there too.
I like providing little free patterns from time to time, it's my way of saying thank you to all of my lovely customers (please note that you can find all of my free patterns and supplements over on Ravelry and in the files on the facebook group) and I really hope you have fun with these two new freebies,
J xxx