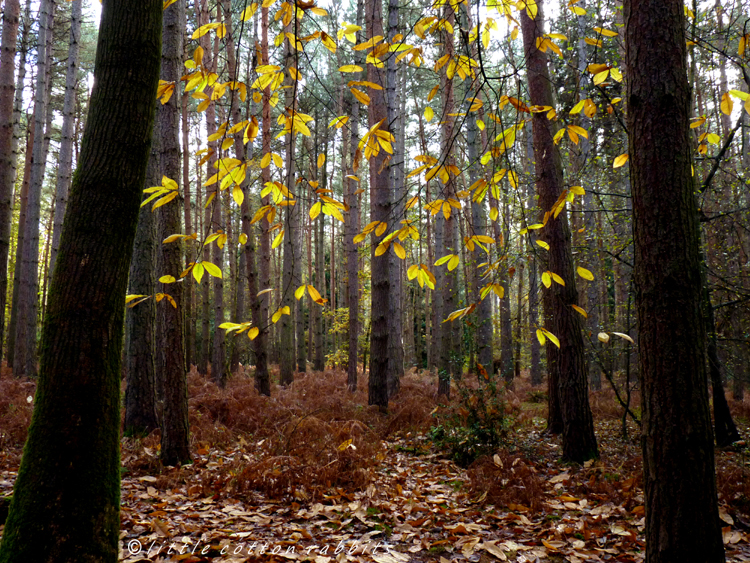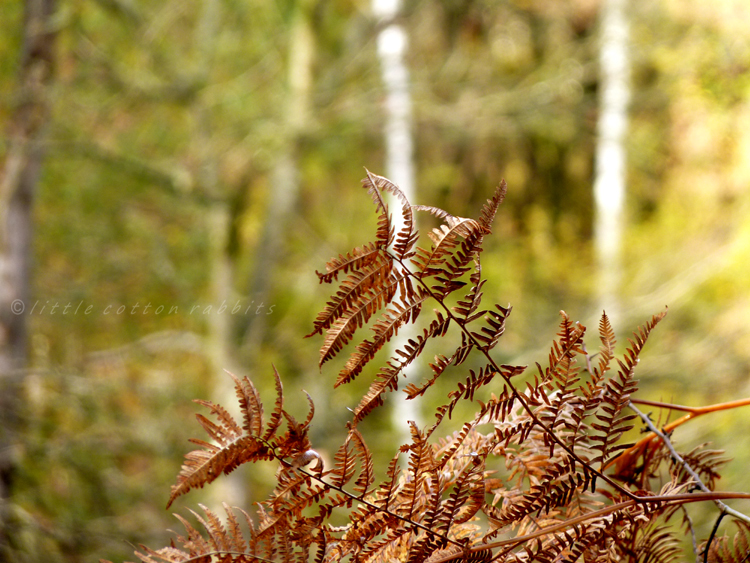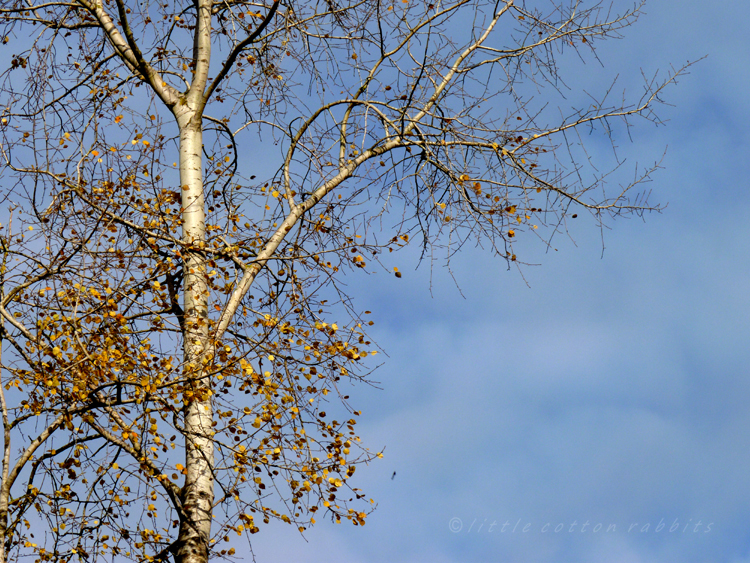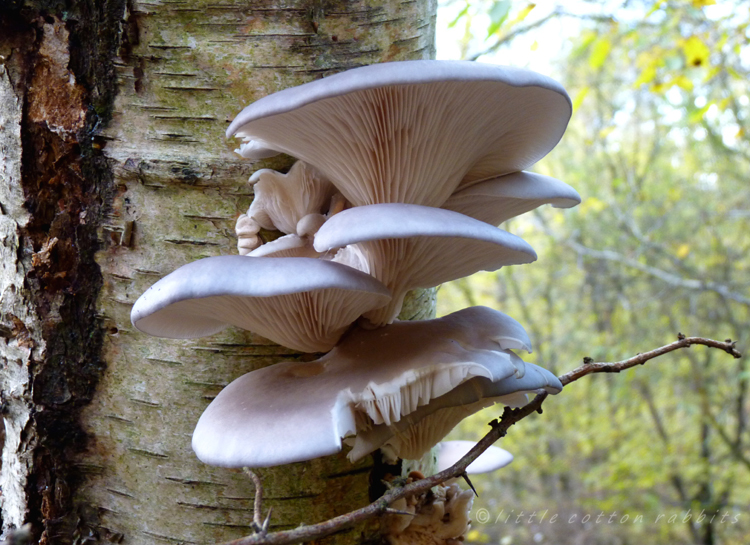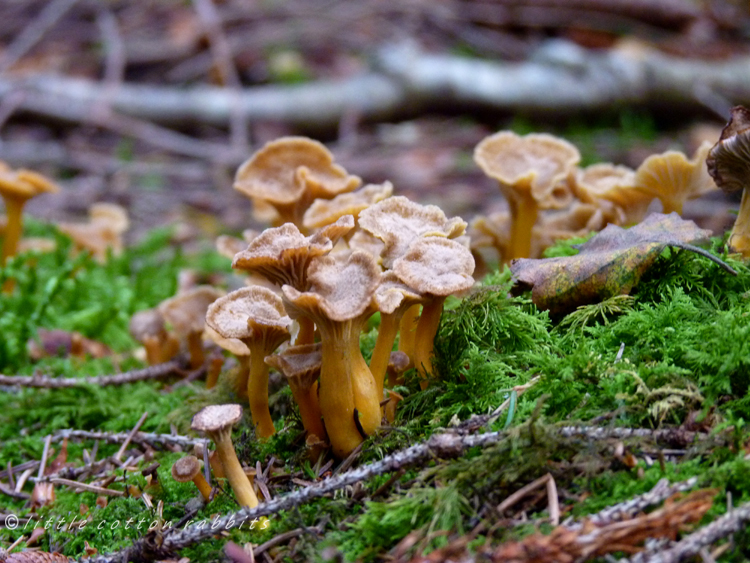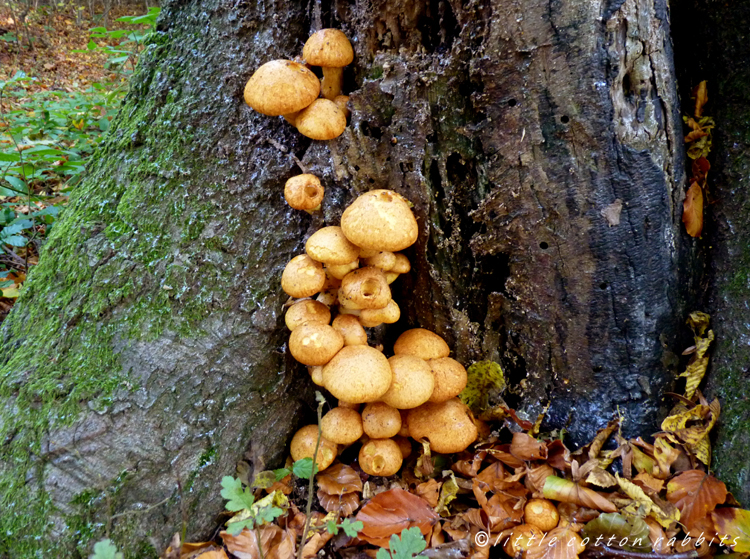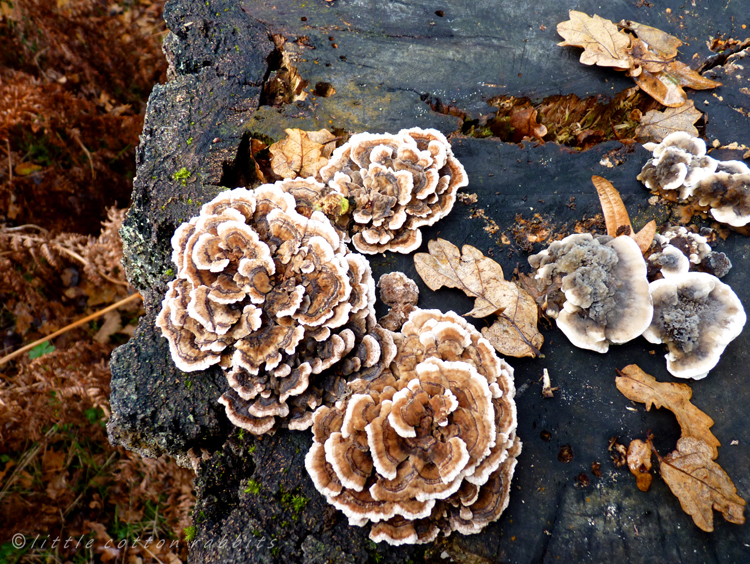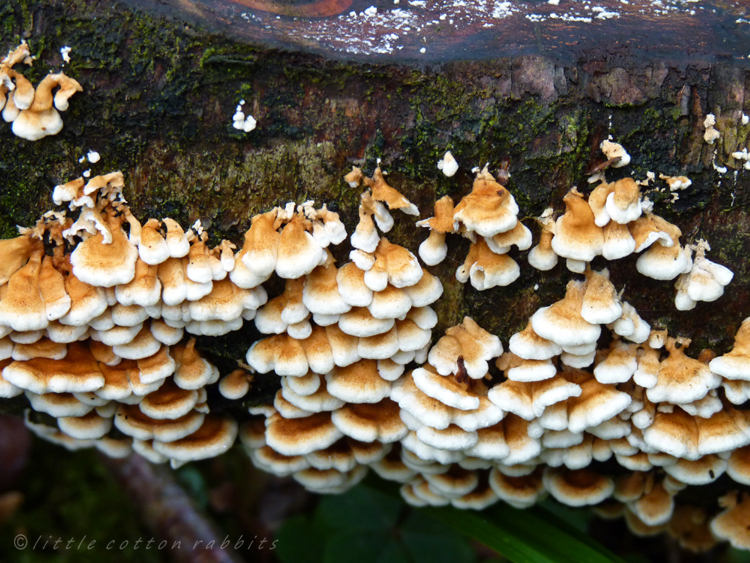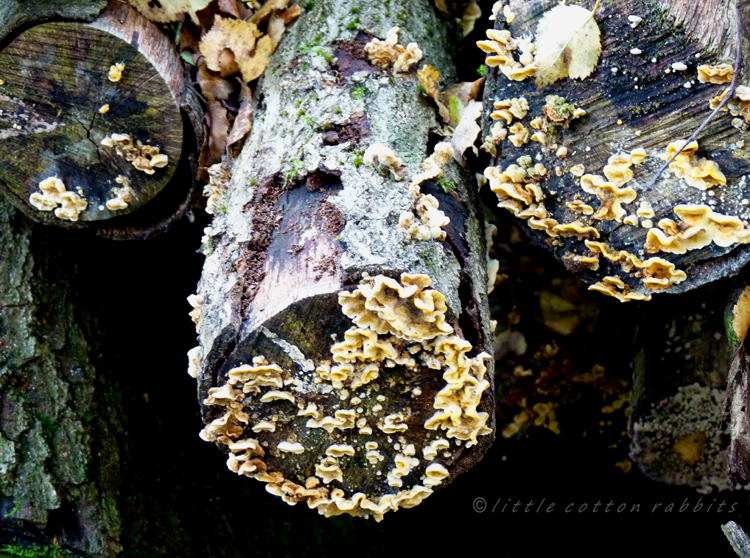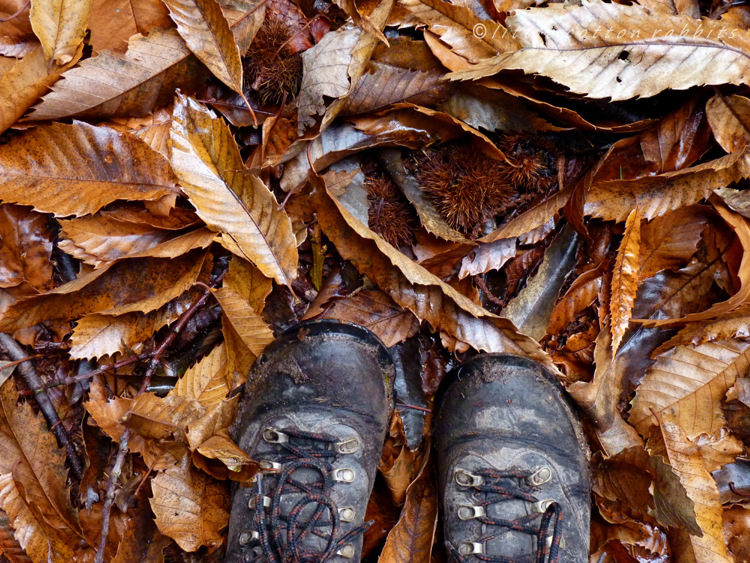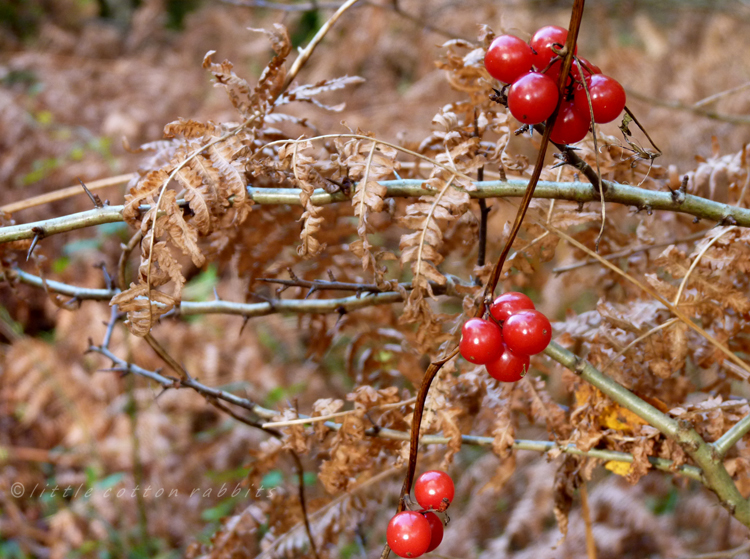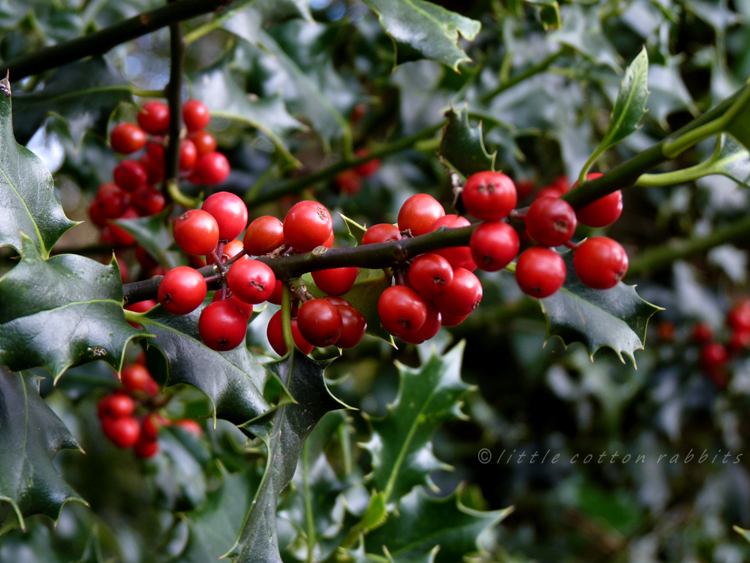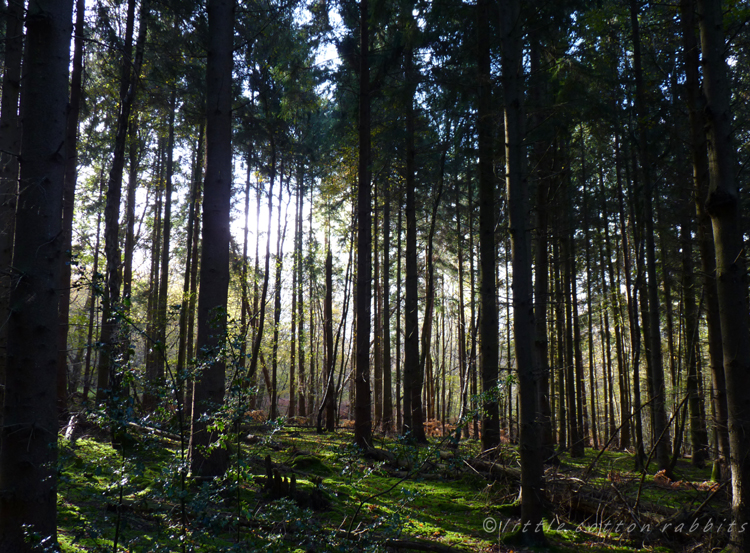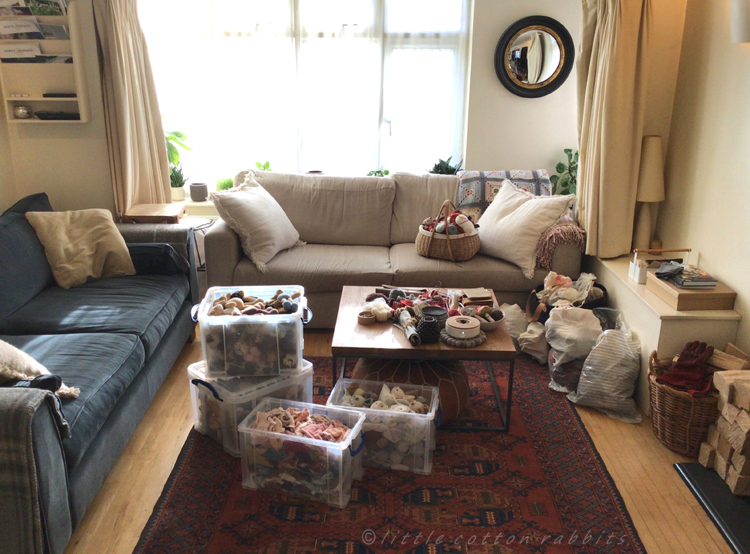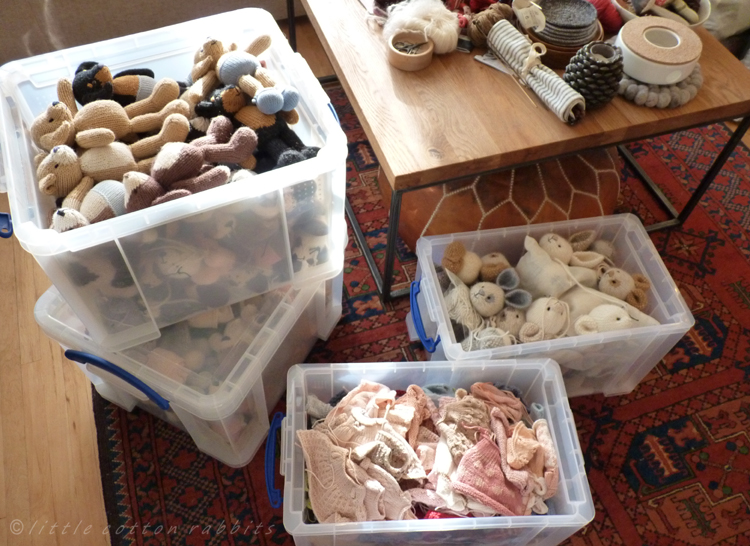 Temperatures have dropped a few notches here this week and out in the woods that has signalled the start of a co-ordinated leaf drop. As we've walked the woodland paths, great flurries of leaves have been whipped from the overhead branches and blown together to form deep drifts underfoot. Because there's been very little recent rain they're lovely and crisp and the most beautiful colours, from the light gold of silver birch, through the ochre tones of hornbeam, the copper of the sweet chestnut and burnished bronze of beech, to the dusty browns of the oaks. Toby is delighted. He kicks through the crisp leaves and uses his booted feet like small ploughs, leaving furrowed piles of leaves in his wake. Our walks take twice as long at this time of year, as he likes to double back and go through the deepest patches again. I love to see him so happy at such a simple pleasure, and we keep cosied up against the cold breezes with scarves and mittens, though we do arrive home again with wind-chilled cheeks and pinkened noses.
Throughout October and November I've been out in the woods on my own too, with just my camera for company and have had fun toadstool hunting. I thought that this might be a good year for them, but they've been a bit thin on the ground and I've not found any of the beautiful fairytale Amanitas at all this year. That's half of the fun though - never knowing what you might find around the next tree stump, and I never tire of looking.
Back at home in the warm I've been trying to sort through the mass of 'in progress' animals. So far I have 4 boxes full of bits and pieces and still have more bags to sort through. It's my mission to finish them off over the coming year and get them to new homes and I think I might have a few more giveaways over the next year. By the way, I'm still reading through all of the comments on the last giveaway - there were so many! Thank you so, so much for all of your kind words and for taking the time to comment and share what has made you happy recently - I will continue to enjoy reading through all of the comments in the coming weeks.
Well, I'm off to do a bit more sorting and to try and marry up various body parts of animals and try and remember what yarn I used so that I can make any missing pieces - not a way of working that I would recommend!
Have a good week and warmest best wishes to all my American friends for a happy Thanksgiving xx