Before I started knitting mostly toys I made quite a few cardis and jumpers for the children but it has been ages since I made anything for myself. Well, that has just changed mainly thanks to ravelry. I was so inspired by all the gorgeous knitting going over there and finding the perfect free pattern on knitty was the push I needed to rush out and buy myself some scarf yarn.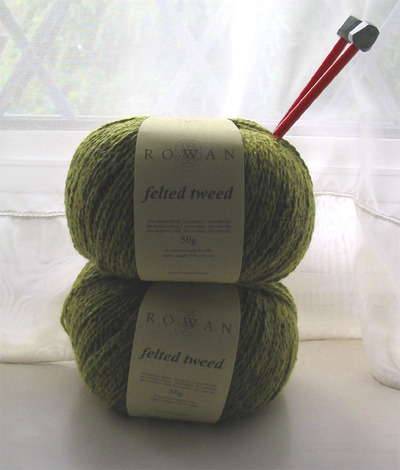 And shortly after I had this - my 'branching out' scarf in herb felted tweed.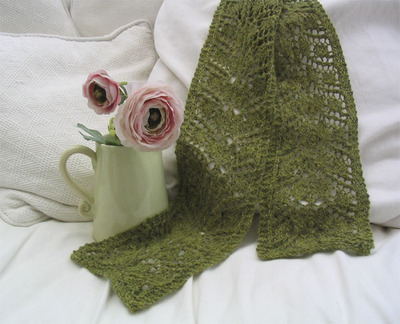 I've really enjoyed making this scarf and I'm chuffed to bits with how it turned out. I have a feeling that I might have need to make another in a different yarn sometime soon! There is also some bunny knitting going on here but more news of that next week.