I hope your Christmas was a good one and you ate, drank and had a merry old time. We certainly did and our Christmas day, despite getting off to a shaky start thanks to Toby's lack of sleep, went well. We've visited family and friends and are now back home and able to play with all of our pressies!
I got a cold for christmas - not my favourite present and I'm hunting around for the receipt to see if I can give it back! Failing that 3 very large whisky hot toddies tonight might do the trick! I did also get some nice presents and had to show you my favourite one which is from my husband and (luckily for him) came beautifully wrapped and ready to give.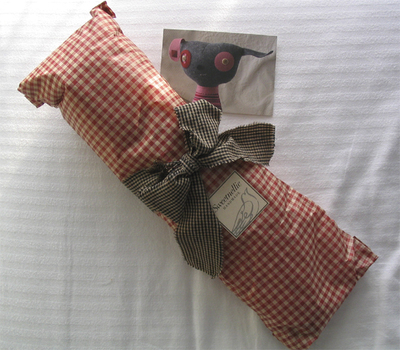 And inside was the lovely Hortense (dingy winter days don't make for great photos - you get a better look at her here)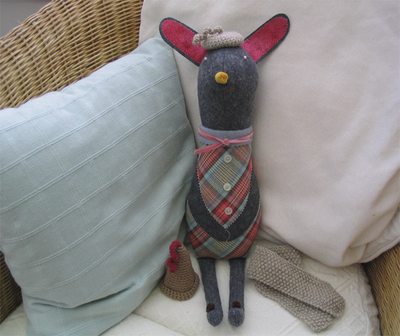 I've long had my eye on all of the wonderful creations over at Sweet Nellie but I no longer have to admire them from afar now I have one of my very own to cherish! She even arrived with an extra cute little party hat which she will don tonight to see in the new year!
So from Hortense and me - very best wishes for a very happy and healthy New Year!