...and this little piggy stayed at home. Which is right where this little piggy will be staying as Amy has nabbed her!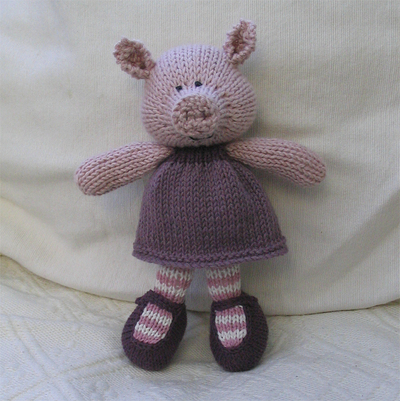 I was seized by an unyeilding desire to knit a pig on tuesday (strange life I lead!!) so this is my prototpye piggy and once I've sorted out the snout (I'm not fully happy with the end) then I will hopefully be making a few more. I am pleased with her squiggly tail though!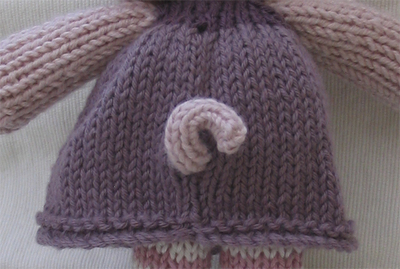 And talking of knitted toys I was really excited to hear from Carolyn, Suzie and Liz that some of my bunnies are in a new book just out called Home by Anita Kaushal.


(thanks for the pictures which came from Suzie -
I've spent all my pocket money on wool so haven't got a copy yet!)
I recognise them as coming from a batch that I sold around 2 years ago to The Cross in London's Holland Park. Before I started the blog and got all of the wonderful feedback about the exciting lives of my toys in their new homes I had already made around 180 rabbits. Many of these went to rather posh outlets and it does make me wonder where they all are now. It's nice to see these two again and in such a chic and stylish home - I hope they remember their humble beginnings!
Happy weekend to you all and especially to Laura at Cupcakes for Clara who is getting married tomorrow!
PS: The lovely Marie is having a wonderful 100th post giveaway at Marie Chantal. You'll have a wonderful time choosing between her gorgeous products if you're the winner, so to be in with a chance pop over and leave a comment.