Well, I did do a little knitting in public on Saturday but most of last weekend was taken up with rehersals for Amy's upcoming ballet show. We also managed to get most things moved back into our conservatory. It's not the nicest of constructions (being an '80's concoction of plastic panels and double glazing) but it has a wonderful light and now we have more storage to help keep things tidy.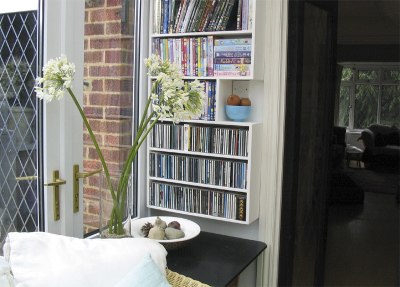 H has constructed a brilliant radiator cover and loads of shelves and we've had a new carpet laid to help keep it warmer in winter.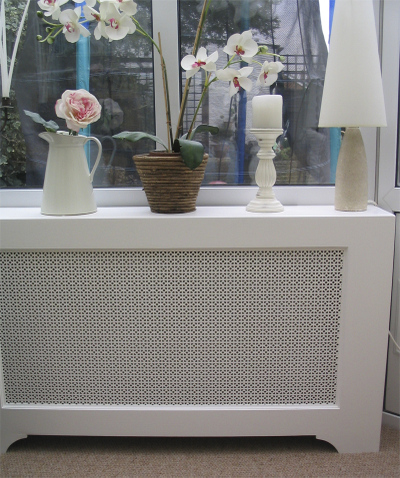 It's the perfect place for a spot of knitting while keeping and eye and ear on the children in the garden and all of my books are very happy in their new home.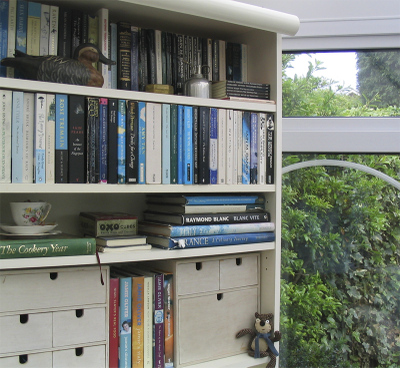 Talking of books, Monica recently invited me to join Goodreads and I've already discovered a couple of other blogging friends there too. It's another wonderful place to get sucked into and spend hours browsing the book reviews.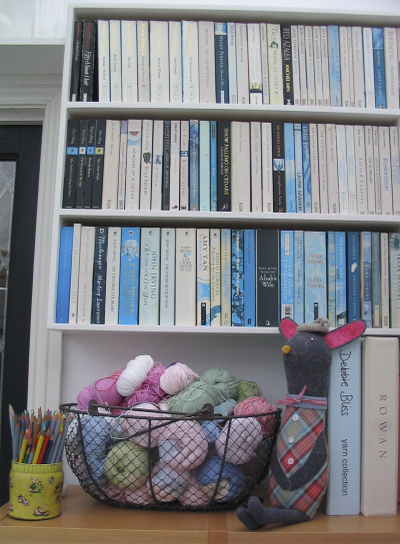 A couple of you asked me previously about some of the titles in my book stack, so I thought I share a few of my all-time favourites (these are titles that have stood up to multiple readings and the most dog-eared copies on my shelves):
The Sea, The Sea and The Good Apprentice by Iris Murdoch; Ladder of Years, Anne Tyler; Nights at the circus, Angela Carter; Devils for a change, Wendy Periam; Love in the time of Cholera, Gabriel Garcia Marquez; The War of Don Emanuel's Netherparts, Louis de Bernieres; The Shipping News, Annie Proulx; Cat's Eye, Margaret Atwood; Sacred Country, Rose Tremain; The Travelling Hornplayer, Barbara Trapido; The Reader, Bernhard Schlink; Snowblind, Robert Sabbag; Miss Smilla's Feeling for Snow, Peter Hoeg; A prayer for Owen Meany, John Irving; Perfume, Patrick Suskind. I could go on but I better stop there!
Hope you have a good weekend. We'll be ballet-showing on Sunday - I'll be backstage up to my eyes in layers of netting, hairspray and shoe ribbons and Amy will hopefully be enjoying the attention of performing in front of 300 people!
...........................................................................................................................................................
Footnote:
Thanks for all of the kind comments about the fluffy toys. Once they're dressed I will be putting them both into the shop (although probably not in the next sale). Will keep the shop blog up to date with details.