This week has been a bit manic as I've tried to finish off some of those projects I have on the go. I have managed to finish a couple of hedgehogs that have been hanging around for a while. I thought it might be a nice touch to sell a few as ready made pincushions and it seemed appropriate to make some little leaf toppers for the pins.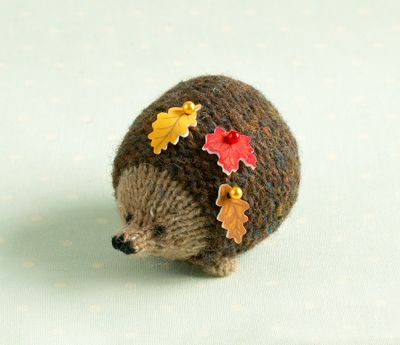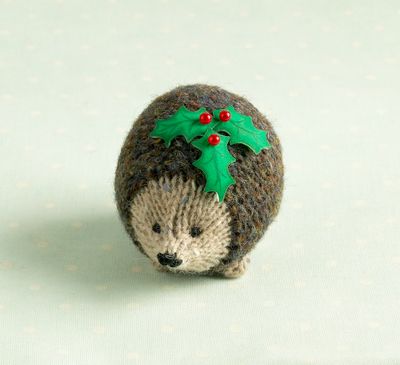 If you fancy giving them a go here's what I did: used a couple of frosted shrinkle sheets and hand drew some leaves, coloured them with pencils and punched a hole in them. Then I shrank them in the oven and shaped them with a slight curl before they cooled and hardened. I've threaded a ball-topped pin through each hole to hopefully look like berries - I can't decide just yet whether to glue the leaves and pins together.
I've also been making more hedgie families by knitting my hedgehog pattern with different yarns - chunky for the largest on 4.5mm needles, DK yarn on 3mm needles for the middlesized one and 4ply yarn on 2.25mm needles for the tiniest.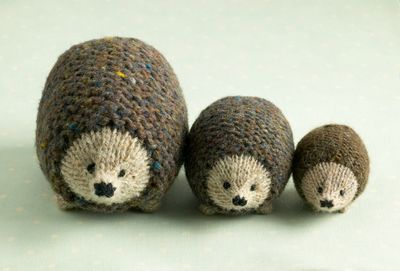 I still haven't finished those gloves but hopefully the weather won't be turning too cold just yet!