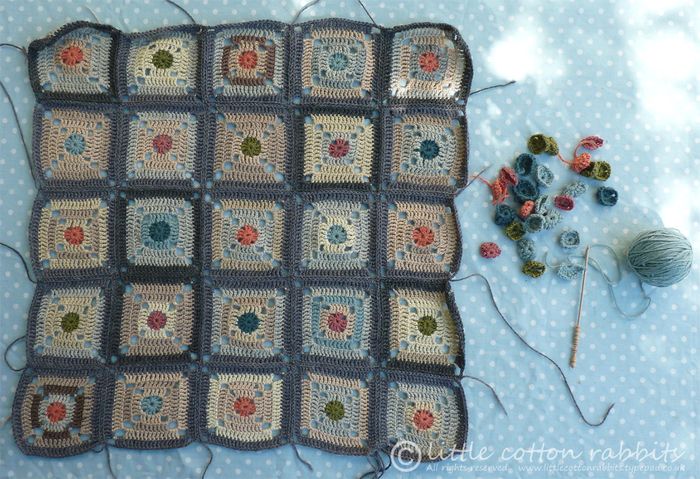 Yesterday evening I hit twenty five squares on the misty afghan (I have got a little ahead of the one-a-day schedule thanks to some wakeful nights with Toby who sleeps less well than usual in the heat)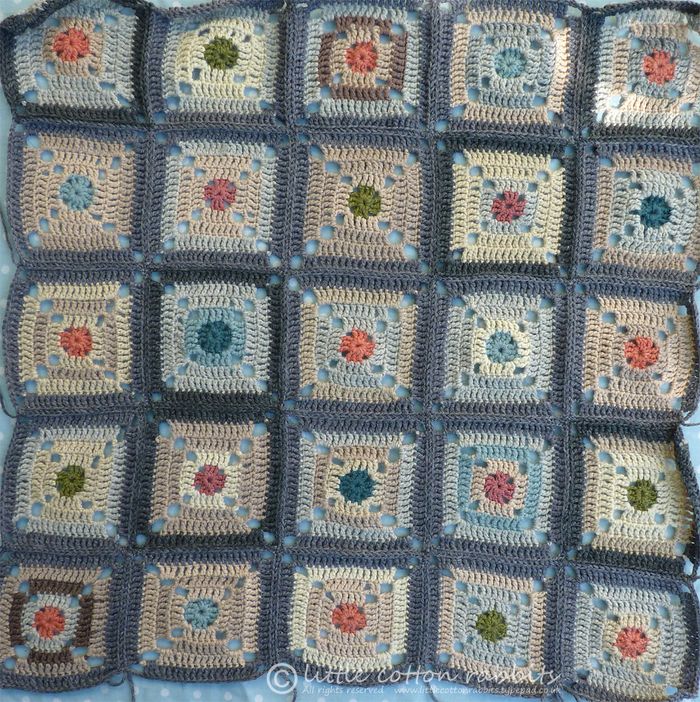 But I cannot decide whether the two squares with the dark brown in them stand out like a sore thumb or are quirky features. For now I will keep on making centres and will mull this over carefully before sewing more squares together, any opinions on the brown gratefully received.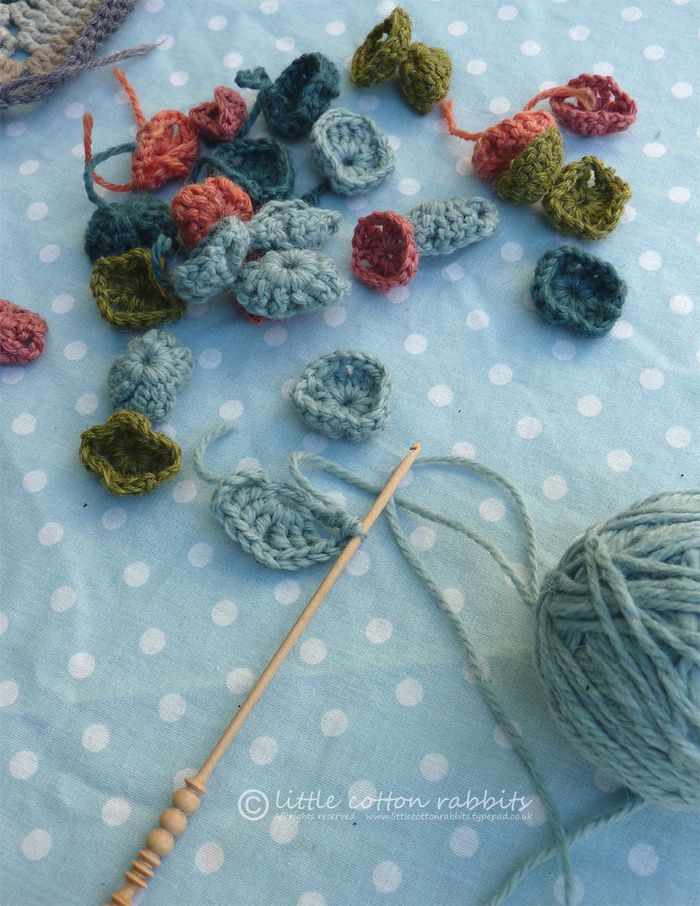 There's a difficult week ahead for us here as Toby's routine is turned upside down because of his annual school play. His school 'day' for the next 3 days will be 4-9pm and so he'll be arriving home at 9.30pm tired and confused and in a grump no doubt. Not happy days so I hope the good weather holds and he can play out in the garden during the daytime which will help cheer him up. As a result I expect I'll be more tardy than usual in replying to emails etc. Apologies in advance x
......................................................................................
PS: thanks so much for all of the lovely comments about Amorette. I really enjoyed making her dress and as I have some Quince & Co. sparrow left I'll no doubt be making some more linen lace clad bunnies. Amorette and her friends are still patiently waiting for me to finish writing their descriptions and print their labels. I will update facebook and send advance emails as soon as they are ready.
Also the pattern for the little seed pouch is nearing the top of my to-do list, thanks for being patient with me.