Hello again. It's been too long, how are things with you?
Here life has been meandering along full of the usual stuff, infact it has been a bit more full than usual owing to the half term school break last week, which accounts for my absence. Amy was in a play at the local theatre which kept her busy for most of the week and I kept Toby occupied with lots of walks in the woods. I took my camera each time because the trees are at their most beautifully autumnal right now but Toby doesn't like to stand still when out on a walk so I just ended up carrying it and not actually taking any pictures.
There was even some knitting, but there is no point in attempting complicated stitch patterns or fiddly shaping because all of that needs more concentration than Toby allows me and I end up making lots of mistakes, so when he's around it has to be simple knitting. Over the half term break I mostly worked on the shalom jumper, which is a lovely straightforward project.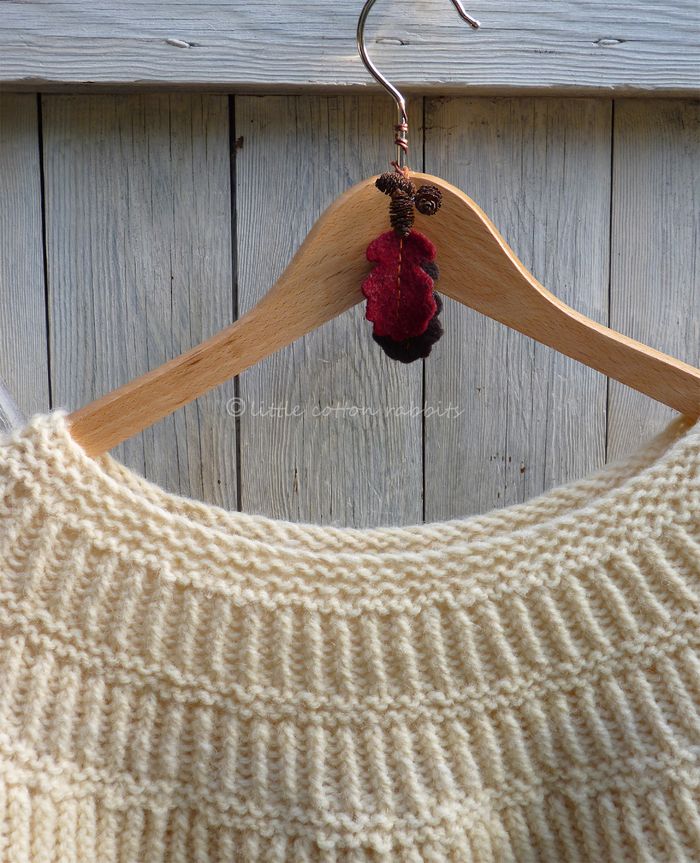 Although I truly dislike knitting in the round on small items like gloves etc I do quite like it on something as big as a jumper and because of the thick weight wool and 6mm needles this jumper grew at a pleasing rate. Finishing it off has come at the right time too because the temperature has now dropped and it's definitely jumper wearing weather!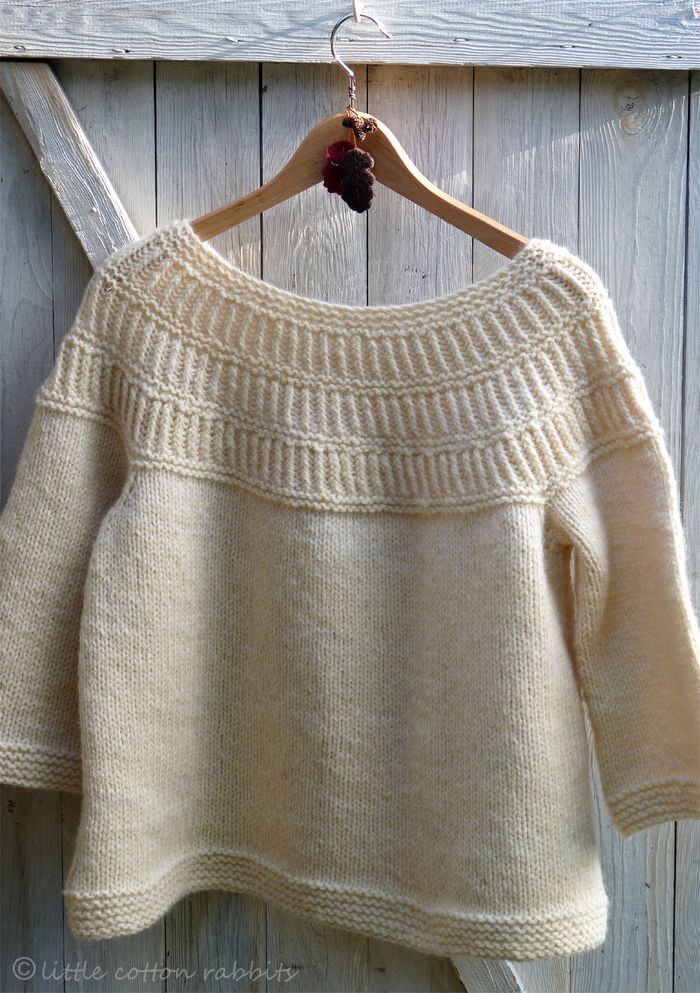 Now the children are back at school so I can concentrate on more complicated knitterly things. I'm sewing faces today and putting the finishing touches to the batch of autumn inspired animals. I'm also sticking pins in my little hedgehog pincushions and have made some autumn leaf toppers from shrinkle sheets to finish them off.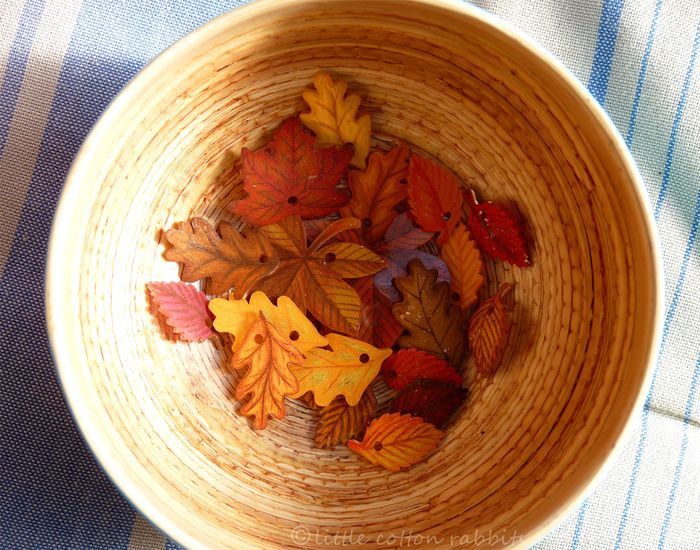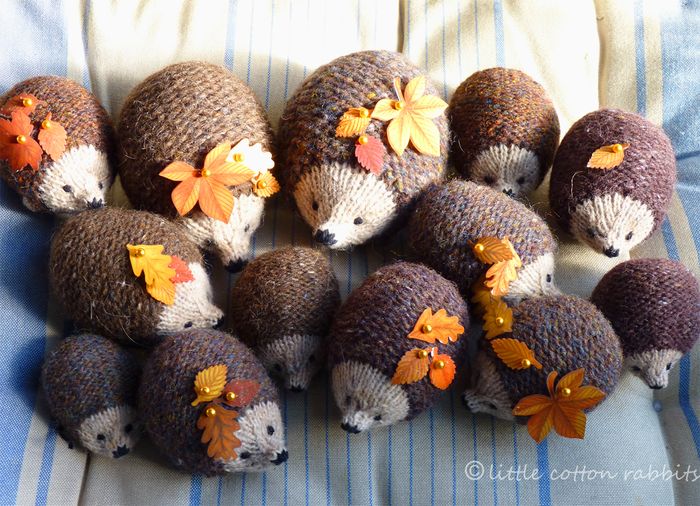 I'll be back soon with some pictures of the animals and hopefully a picture of the finished misty afghan because I'm working on the final round of the border now - there's lots of woolly play going on here! Thanks for stopping by x