Do you ever get the feeling that you're travelling through life on an escalator going the wrong way and although you're working pretty hard you are just not making any progress? I'm sure you do as there can't be many of us who escape feeling swamped from time to time. I've certainly been feeling that way lately - for every bit of paperwork I fill in another drops through the letter box, for every blog post I catch up with another 2 appear in my blog reader, for every email I answer another 3 pop into my inbox... you get the picture I'm sure.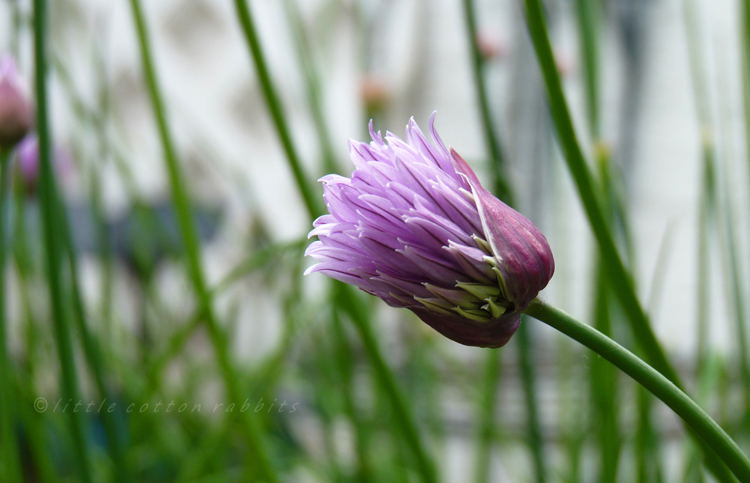 Not a lot was ticked off my to do list this weekend either. In fact the only tick was vegetable planting with help from Toby and we spent a lot of lovely time in the garden together yesterday (hence the pictures of the chives which were planted last year and are now in full and glorious bloom and attracting a lot of bees).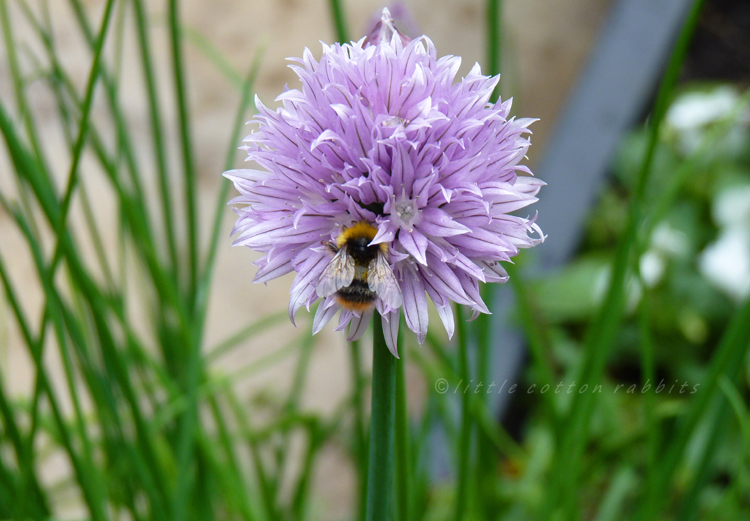 So far this year I've not sown as much as I had planned to. I did have grand vegetable planting plans but they've been scaled back to more manageable proportions and this weekend Toby and I just planted some beans and peas (a little late in the year but hopefully not too late to get a harvest).
We've also got earlier plantings of garlic, broccoli and lettuce which are coming up nicely.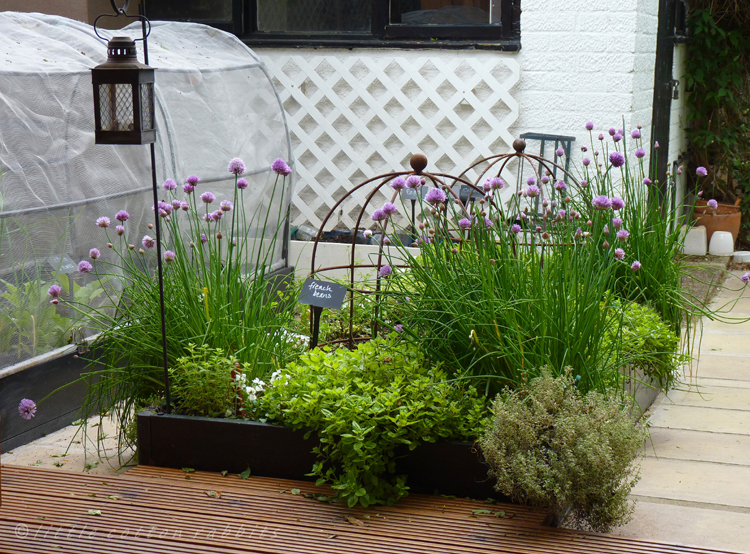 There are a few little seedlings too which should be ready to plant out soon and with any luck will give us some delicious onion squash in the autumn. Courgette and squash seeds are my favourite to grow. They look just like a childs drawing of a little sprout and they are pretty robust - which is a good thing when Toby is involved in the planting out!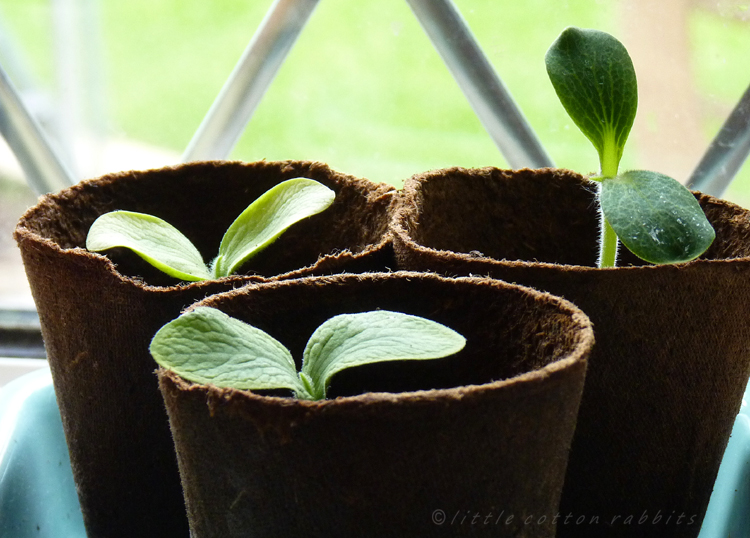 So that's the news from the garden at the moment. In knitting news there is lots going on with pattern writing but nothing yet finished, just a big old tangle of sample bits - the result of testing out different yarns and tweaking bits and pieces. If you've emailed me for an E.T.A on the next pattern I'm afraid I can't give one yet but I am working on the sweaters, the sneakers and all of the other animals, so they are on the way.
This week is the week of Toby's annual school play so he goes to school from 4pm - 9.30pm which throws everything out of kilter in a big way. And hot on the heels of this week is the school half term break, so I won't be getting on top of my to do list anytime soon and my email backlog is already of embarrassing proportions - I really am sorry if you're waiting for a reply from me.
A couple of people emailed to ask about how I constructed the cushion cover - by the way thanks so much for all of the kind comments about the bench in the previous post. Here is a picture of the back.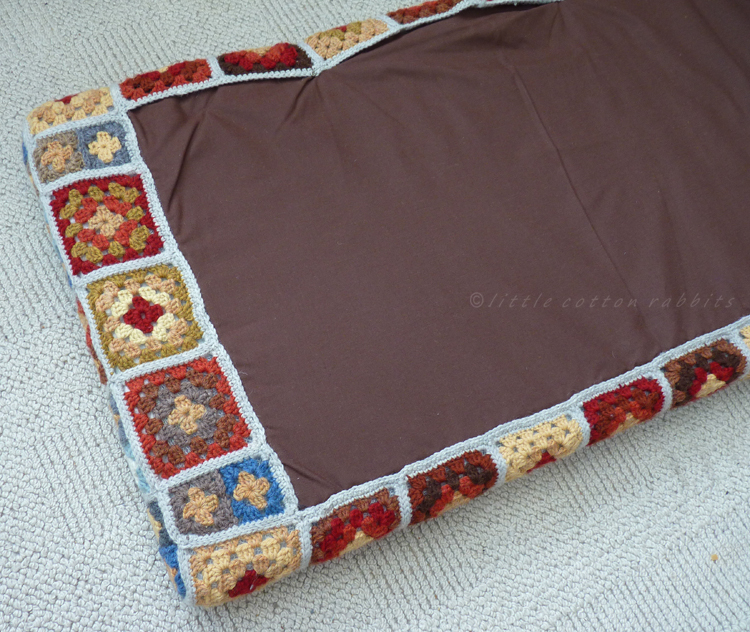 The crochet top extends a little way underneath where I've sewn it to a rectangular piece of fabric and left one side open (held in place by saftey pins) incase I need to take the cover off to wash it. In terms of advice for fitting the crochet top I can't give much other than to make a top piece the same size as your foam pad and then make side pieces, checking the fit as you go. It was all a bit make-it-up-as-you-go-along but it seems to work and so far it is standing up well to daily Toby use.
Hope you have a good week, see you soon x