Just a quick post today to say that I've finished my little collection of seasonal sweaters which is now available if you fancy making any extra clothes for your little cotton rabbits.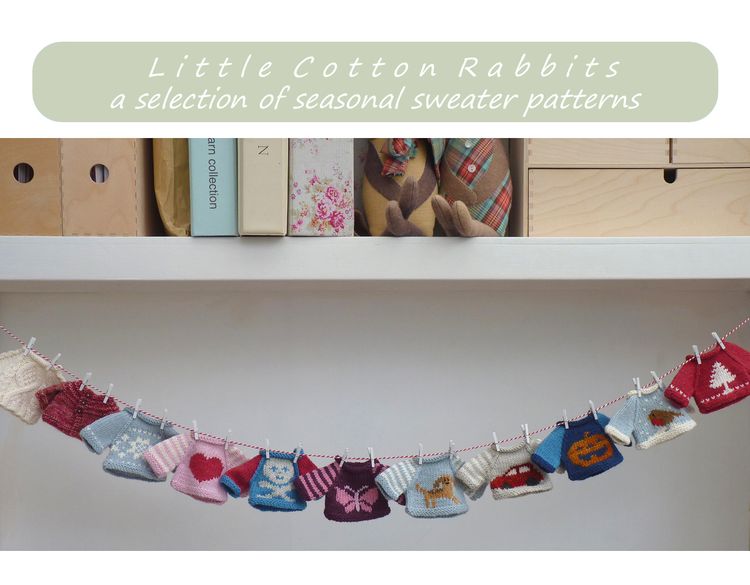 The pattern has 20 pages (with each design in it's own section so you can print out one rather than the whole thing if you prefer) and contains a range of sweater designs from easy to more challenging knits. There is a Fair-Isle design sweater, a cabled sweater and a reversible top-down cardigan/button back sweater. There are also 3 different styles of simple sweater which can be customised by choosing from eight seasonal designs worked in duplicate stitch. I'll be writing a proper post with tips for duplicate stitch very soon (it sounds a daunting technique but is really very simple)
The pattern is available on Etsy and on Ravelry if you were interested in giving it a go.
Right I'm off to make some duplicate stitch samples for a photo shoot and will pop back next week with those tips. Thanks for stopping by, enjoy what's left of your week x