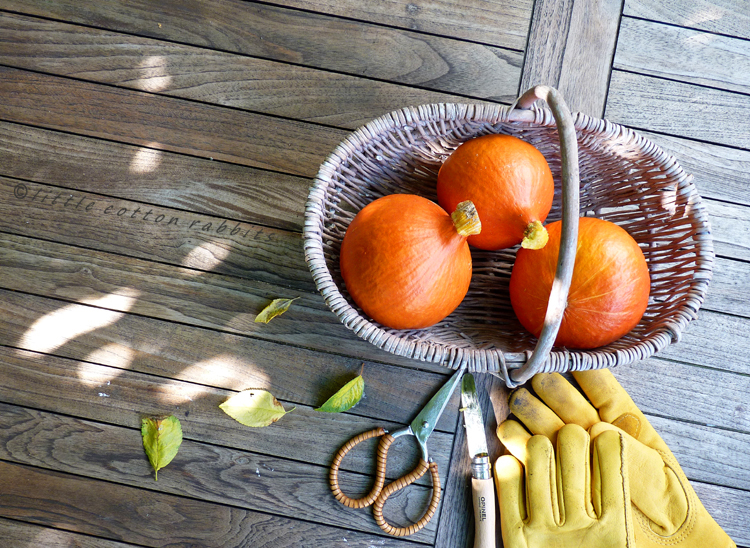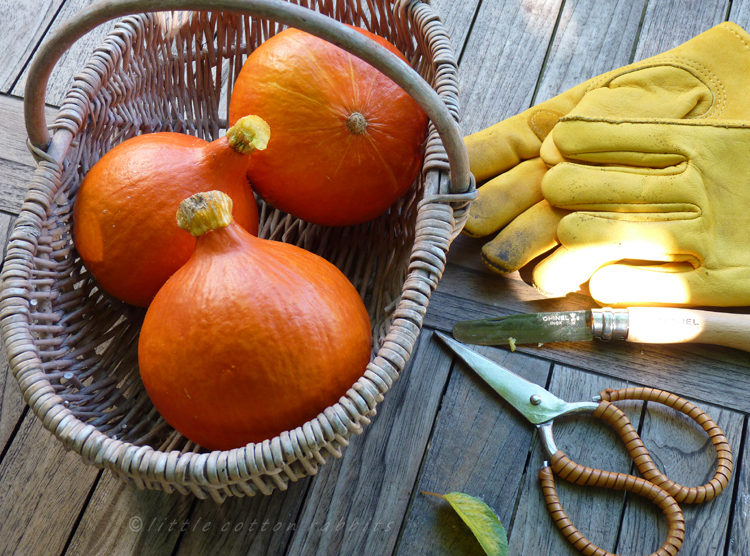 'Ode to Autumn' by Keats sums up the arrival of Autumn here...
Season of mists and mellow fruitfulness, Close bosom-friend of the maturing sun;

Conspiring with him how to load and bless, With fruit the vines that round the thatch-eves run;

To bend with apples the moss'd cottage-trees, And fill all fruit with ripeness to the core;

To swell the gourd, and plump the hazel shells, With a sweet kernel; to set budding more,

And still more, later flowers for the bees,

Until they think warm days will never cease,

For Summer has o'er-brimm'd their clammy cells...
It's all mellow fruitfulness here and my gourds have swelled nicely ;) as you can see above. Although I don't think they are actually as big as the ones I grew last year. Every year I vow to nurture the plants with regular watering and plant feed but my good intentions slip as the weeks fly past. Next year I'll strive to be a better gardener.
The carrots have done quite well though and we've been enjoying them mixed with herbs and shop-bought sweet potatoes, fennel, onions and parsnips and roasted in the oven.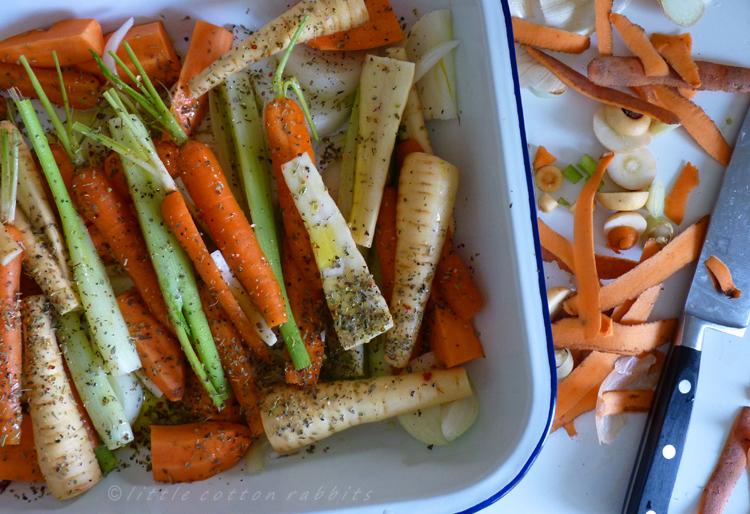 We've also had some wonderful cooking apples thanks to having generous and kind neighbours with very productive Bramley trees and so we've been enjoying a lot of apple cake, apple crumble and my current favourite 'apple brown betty' made with left-over homemade bread, butter and brown sugar.
The chickens are laying well and being rewarded with regular jaunts in the garden for a spot of free-range foraging.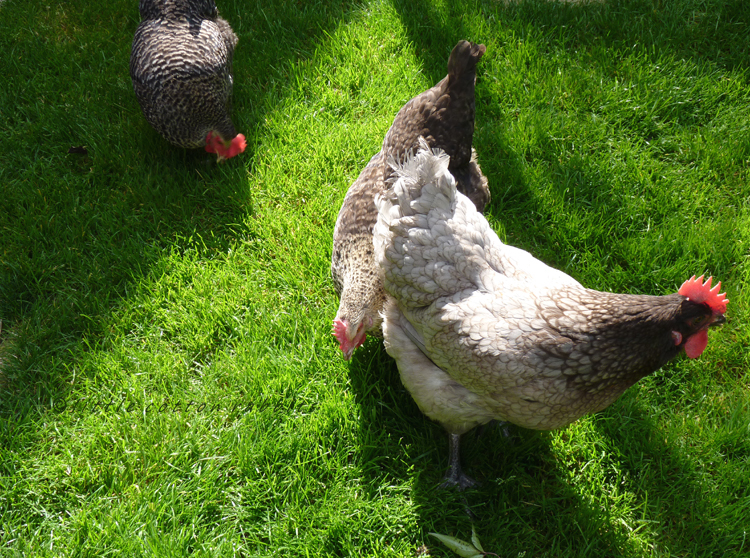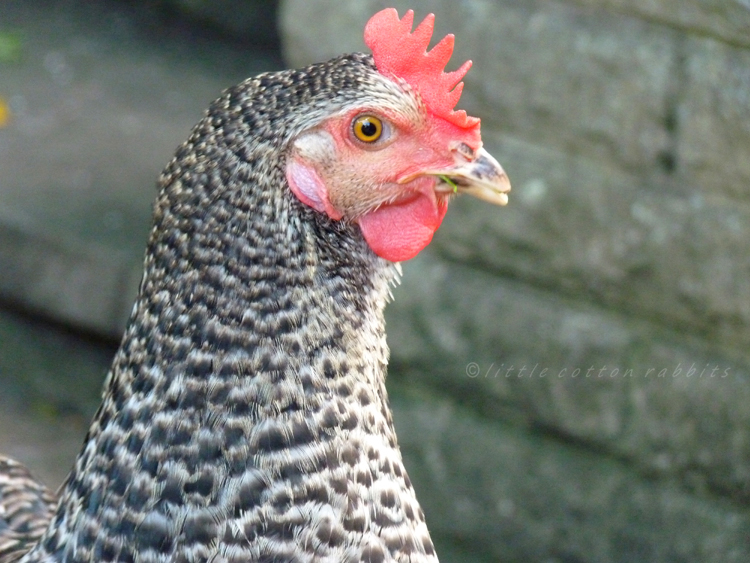 Though I've not told them of the recent visitor that has been coming regularly to our front garden, as I think they'd be alarmed!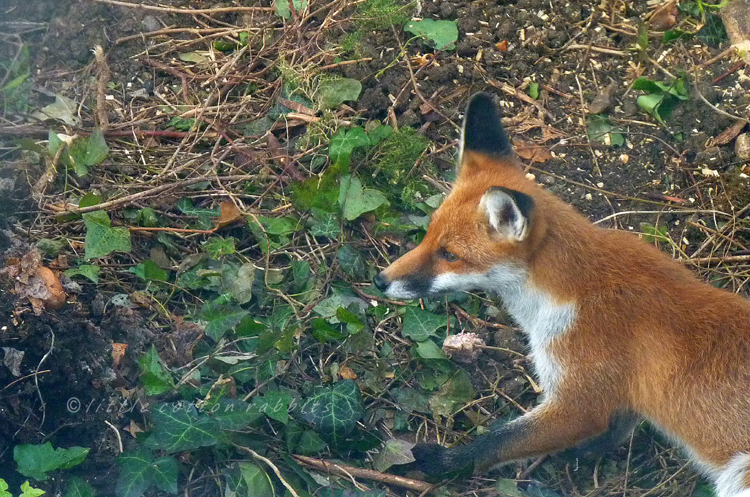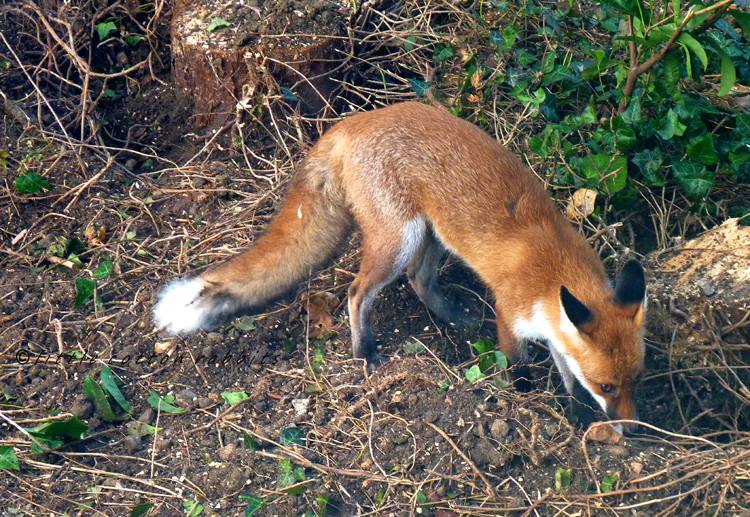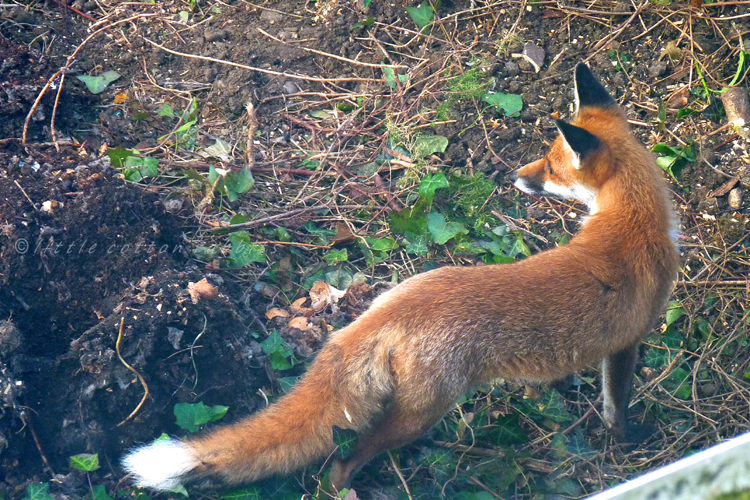 Seeing this beautiful fox has delighted me though. Last week I was really lucky to have a great view and took these pictures through my bedroom window just after dawn. I watched him for 20 minutes or so as he rooted round in the ruins of our front garden - we've had a lot of leylandii conifers taken out as they'd got too big and scraggy so the front garden is a complete mess at the moment but it is obviously the perfect playground for a curious and bold fox. I'd dumped the contents of the compost bin out there ready to be dug in and he was enjoying picking through and finding the egg shells. He didn't even budge when a car drove by, just pricked up his ears and bristled with caution, ready to run should the need arise. I hope he sticks around because he's a very handsome chap and is wonderful to watch but I also hope that the run keeps my fluffy ladies safe from becoming his dinner!
That's all my news from the garden but I'll pop back soon, hope you have a good week.