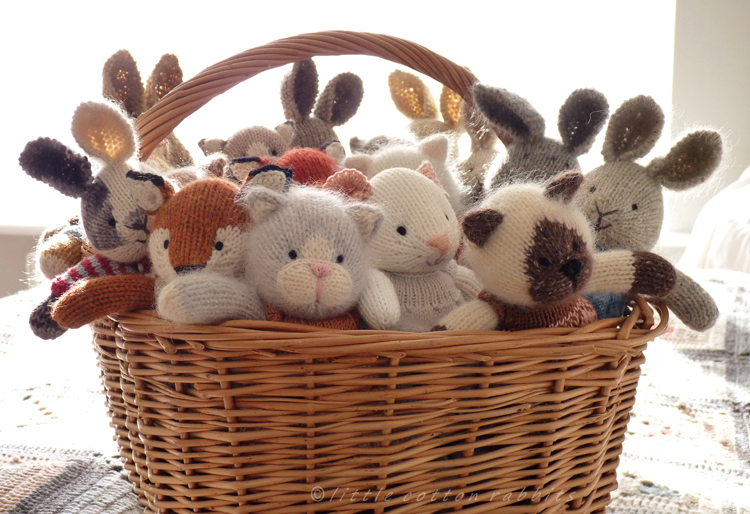 Thanks so much to everyone who took the time to enter my giveaway. It's been lovely reading all of the comments and the fact that so many of us get such great pleasure from the small things in life and the presence of those we love and treasure strikes me as a very special thing.
The winners from the draw have been notified and have selected their prizes (you can see their comments and winning numbers at the end of the post about the draw). Catherine has chosen Saffron and Denise is having Candice. Here they are getting packed up and ready to travel.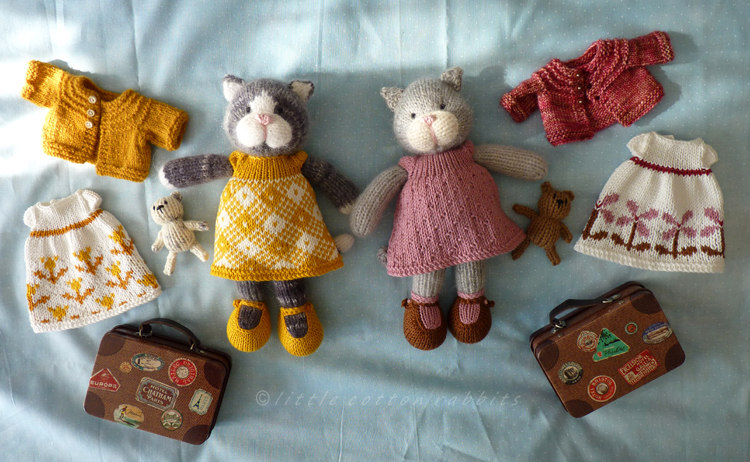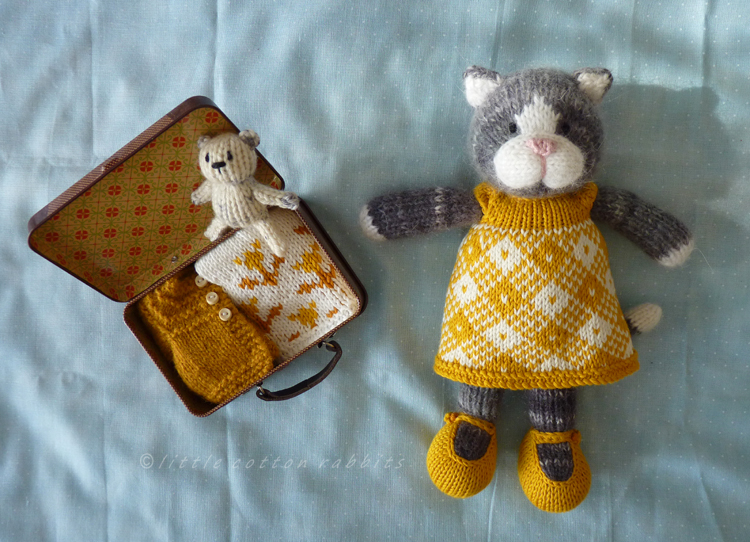 It's interesting that both winners have chosen cats. This is the first time that I've made cats so it's nice to know they are a welcome addition to the little cotton rabbit clan. I have a few more cats along with a mouse, a trio of foxes and a bevy of bunnies which I'm going to list for sale as soon as possible. I'm just sewing on the last buttons and writing out their descriptions ready for making labels for them. I hope to have them ready for new homes in the next few days. You can see all 20 of them in detail (minus Saffron and Candice of course who will shortly be on their respective ways to New Zealand and the USA) over on my flickr photo stream or follow the links below.
I'll email the mailing list once they're ready and update facebook once they are listed for sale.
1. cinnamon, 2. coco, 3. pepper, 4. maemi, 5. aisling, 6. hudson, 7. bowie, 8. marmalade, 9. marmaduke, 10. rosalba, 11. mairi, 12. wyeth, 13. bennett, 14. fantine, 15. calico, 16. tabitha, 17. lucia, 18. finnea, 19. felipe, 20. jack
Autumn has definitely arrived here and I'm enjoying the feel of it. Will pop back soon with some pictures from the last few autumny weeks,
see you then x