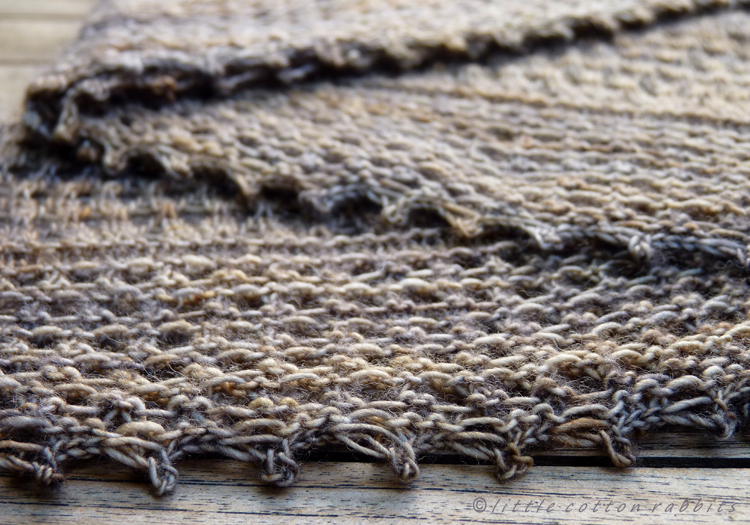 Autumn has been mild so far but is starting to bring some cooler breezes that seem to find their way up my sleeves and down my collar, so it's time to dig out the woollies. I'm enjoying wearing light-weight shawls and scarves, they're just right for keeping out those pesky drafts. This is my most recently finished one, knitted from Helen Stewart's lovely pattern 'Pebble Beach' in 'silex' Walk Collection Delicate Merino. The yarn is beautiful and you can see here how much the colours change in response to the light - in dull conditions the greys and cooler tones stand out but in full sunlight the warm mustard and ochres glow. Full project details on my Ravelry project page.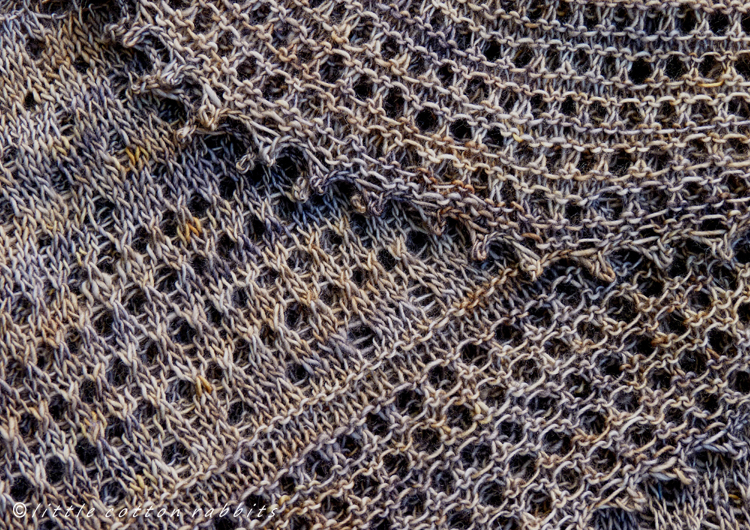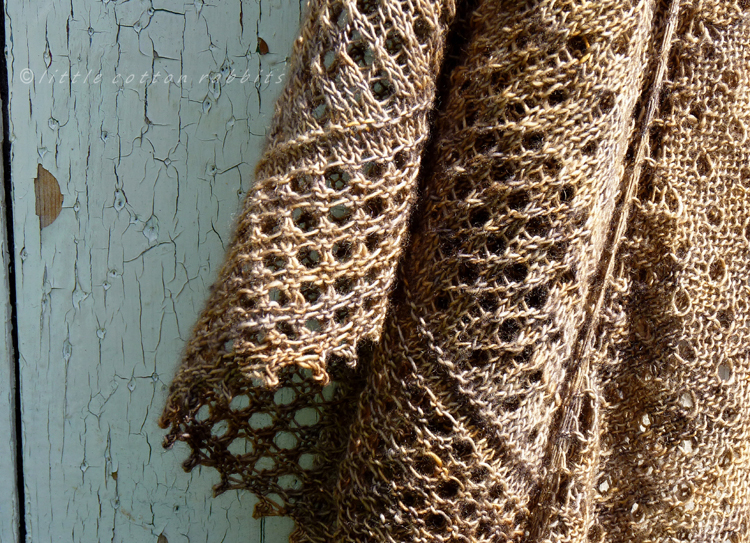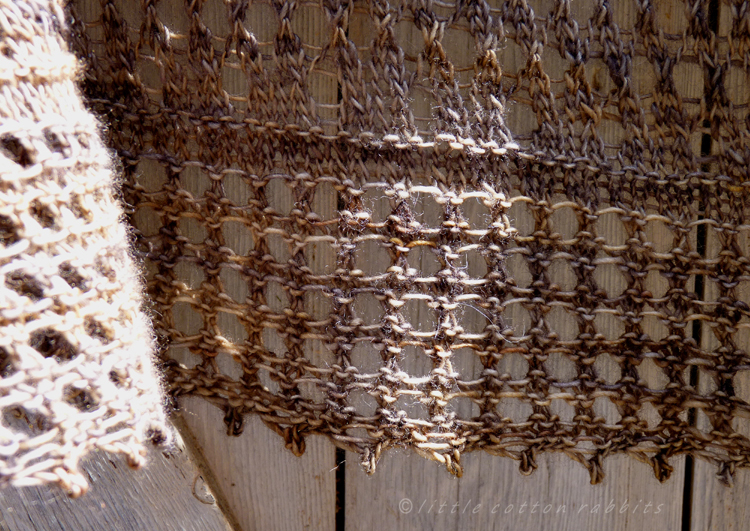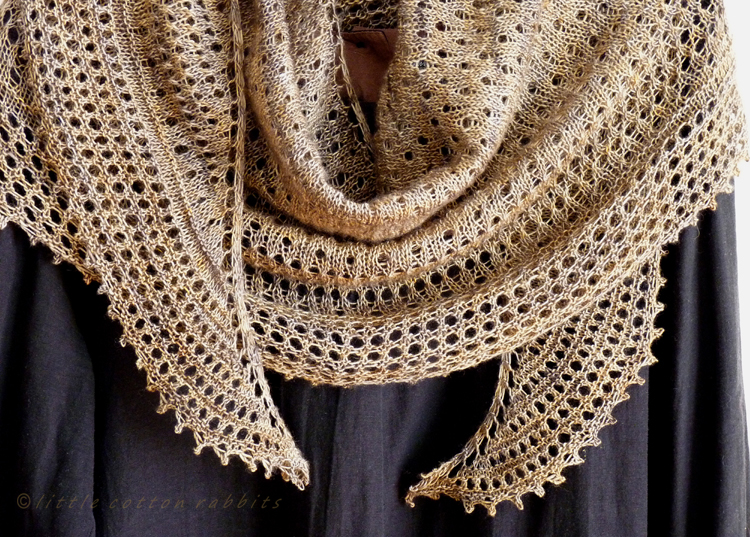 I've also finally blocked the shawl that I made much earlier in the year from Janina Kallio's 'Crescendo' pattern. Blocking is a bit of a chore but it's definitely worth the investment of time because the way that it transforms things is pure magic. I have a friend who is a master blocker and her beautifully finished projects always inspire me to reach for the blocking T pins.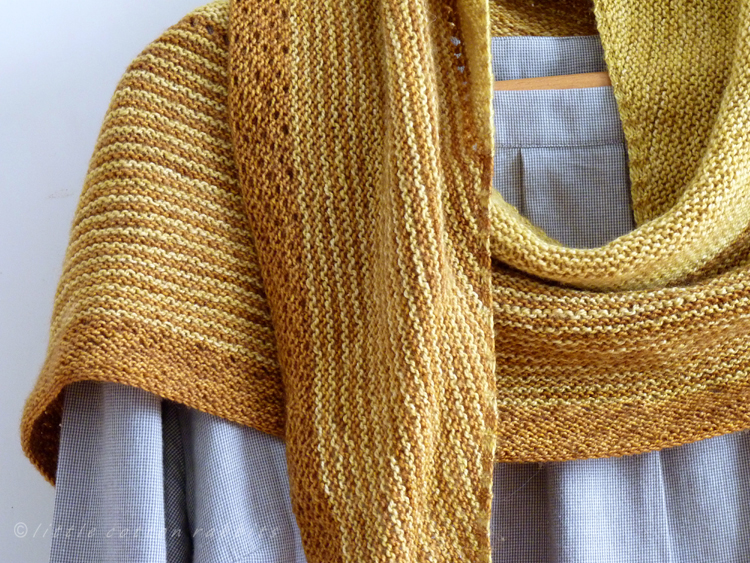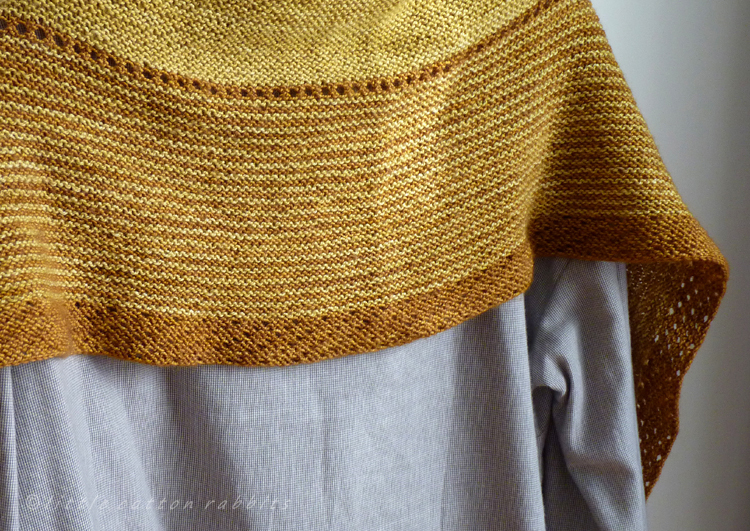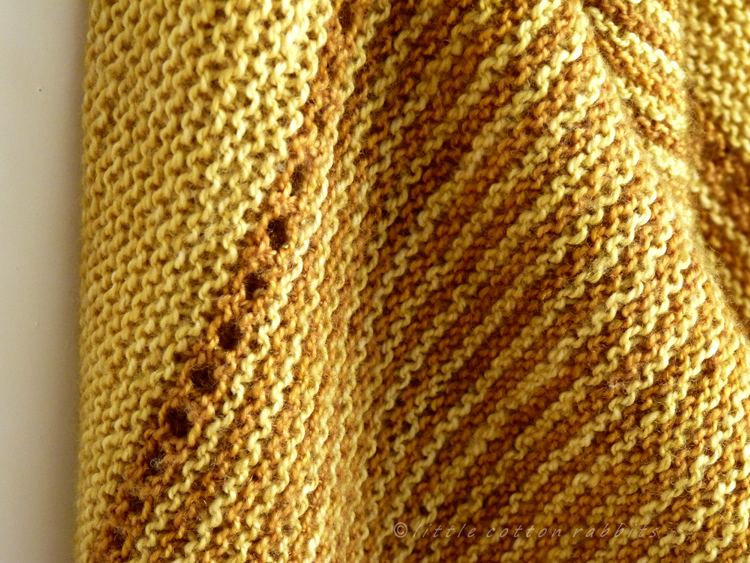 Along with a shawl to keep my neck warm I wear wrist warmers or arm warmers most of the autumn and winter, even inside on the coldest days and I have quite a big collection now...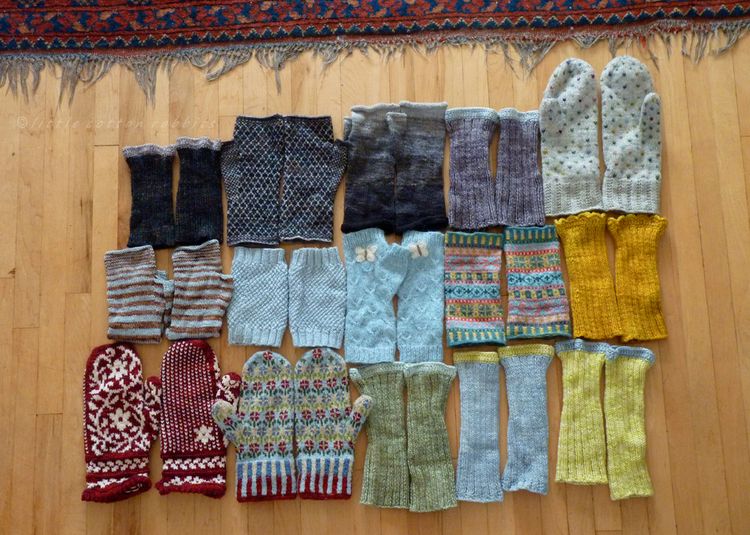 Still, I think there's probably room for a few more and I'm enjoying perusing my yarn stash to find the yarn that tells me it wants to become my next pair of wrist warmers!
Keep warm where you are (or cool if you're in the Southern Hemisphere and things are hotting up for you). See you soon x
 ...........................................................................................
PS: I'm now on Instagram, or at least attempting to be, having a decidedly un-smart phone and an ancient tablet complicates uploads but I'm learning and hopefully will post fairly frequently once I find my feet!