The last few days have been bathed in the kinds of temperatures that we don't often see here, 32c by day and hot sweaty nights of 24c. I know that's nothing to many of you living in warmer climes but it's a notably rare occurrence for those of us living in a land of cool mists and plentiful rain :)
It's been a bit too hot for my liking if I'm honest. I like it in the low to mid 20's when I still feel like I can comfortably knit - working with wool when you're all hot and sweaty and swollen fingered from the heat is not a relaxing activity. I have however managed to take pictures of the shawl I finished a week or so ago.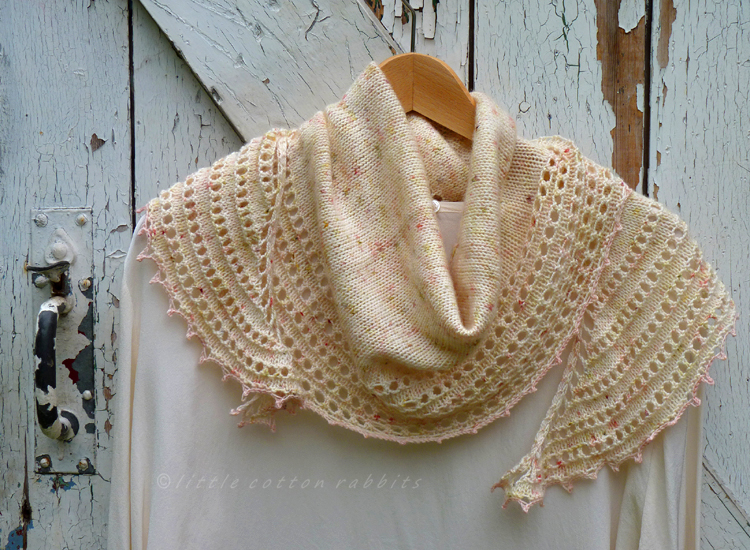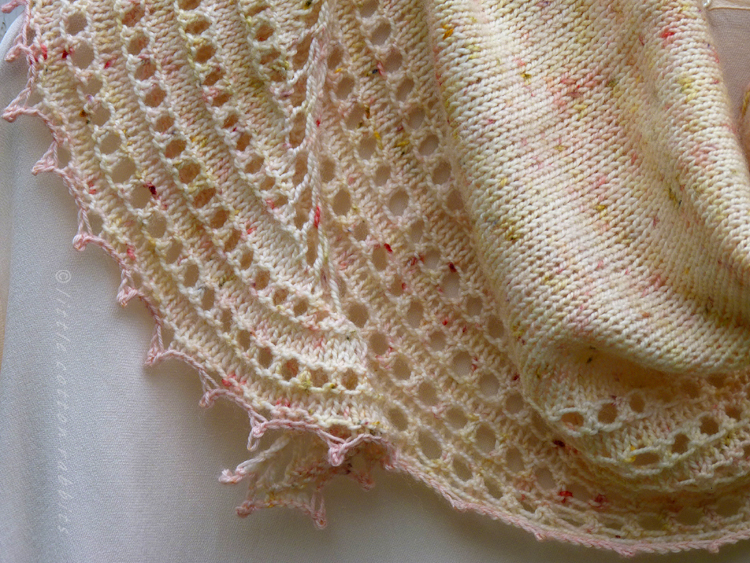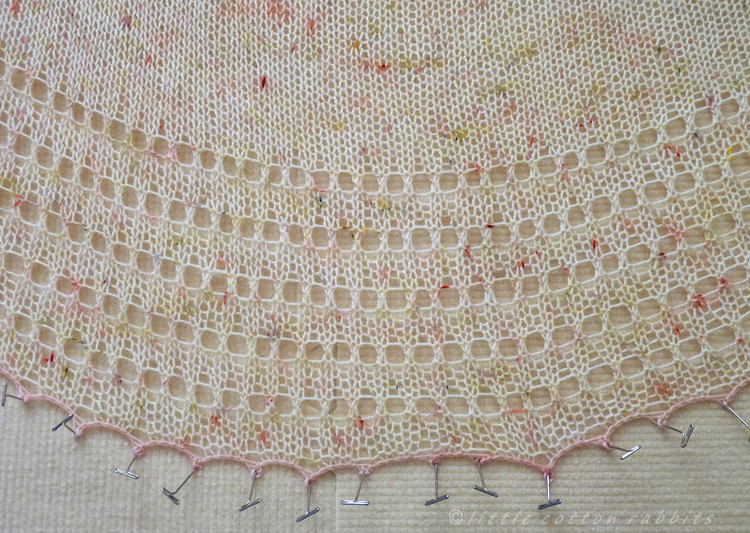 It definitely benefited from blocking and is the perfect summer shawl in that wonderful yarn 'rose garden' luxury sock yarn by Maya at The Wool Barn. I had the perfect amount for Helen Stewart's Spindrift shawl, working the picot cast off row in Oakworth 4ply 'Geum' a beautiful pale peony pink by Victoria at Eden Cottage Yarns and now the temperatures are set to return to a summer norm I expect I'll be throwing it around my shoulders come evening time.
The weather has been great for the garden and the herbs have really taken over everything. I've had to give up on home grown beetroot this year as the poor plants have been crowded out but the beans, peas, raspberries, broccoli and kale are all now harvesting well. I've been building muscles by ferrying the watering can to and from the water butt to keep everything from wilting in the heat. I love growing herbs as they're such a magnet to bees and butterflies and they're good for cooking too.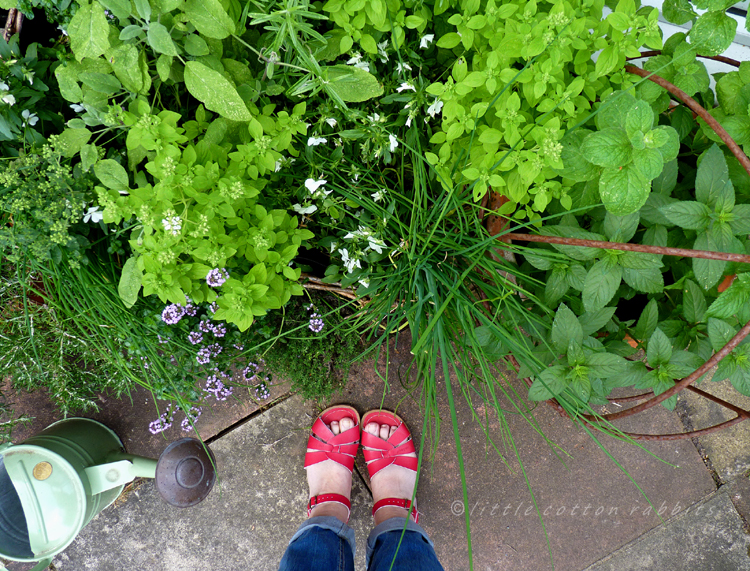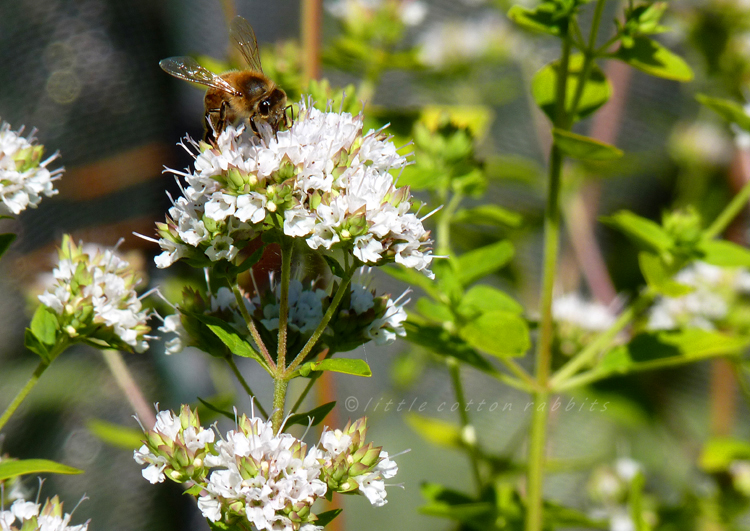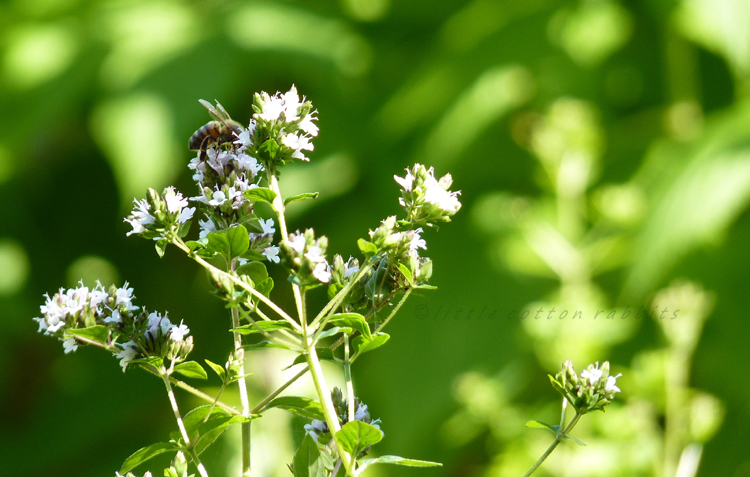 To stop myself from wilting on the hottest day I spent time under the tree in our garden with plenty of cool water and a good book. Meadowland by John Lewis-Stempel is a lovely gentle read, a homage to the small and intimate delights of an English country field and well worth a read if you like that kind of thing, which I do.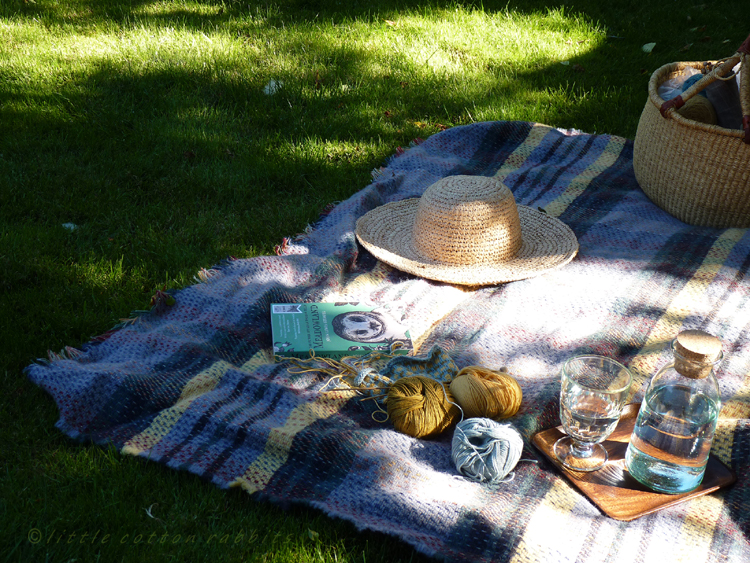 Well, summer is racing by and the start of the long school break is here. We'll be spending it close to home having decided once again that a holiday away is just too complicated for Toby, but hopefully we'll have lots of days out and I hope to share some of our small adventures here. 'Til then keep well and happy x
PS: Thanks so very much for all of the kind comments on the previous post. I am planning to sit down tomorrow and reply to each of them properly but wanted to say a general thank you now. x