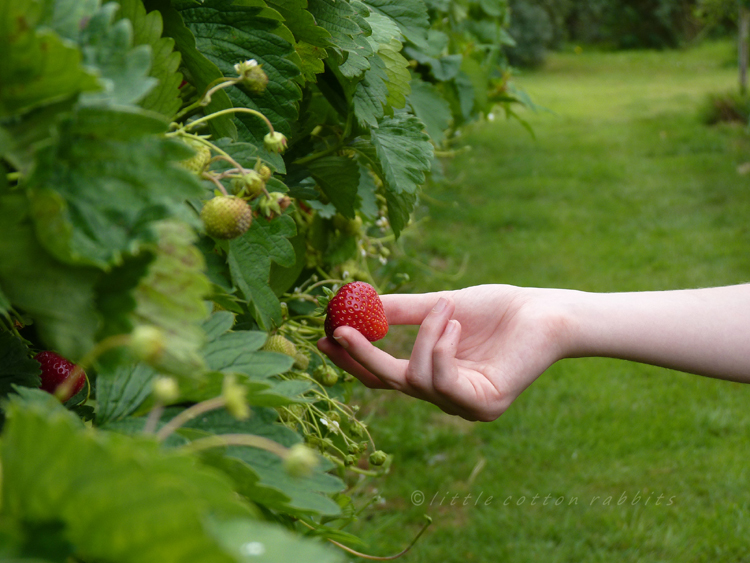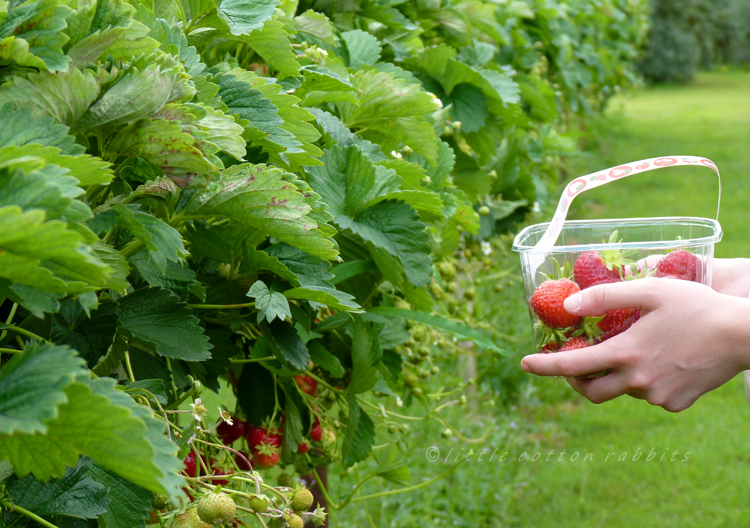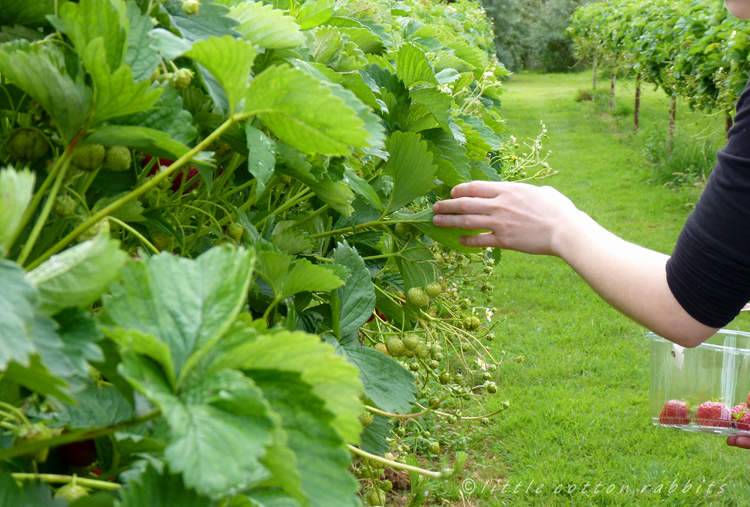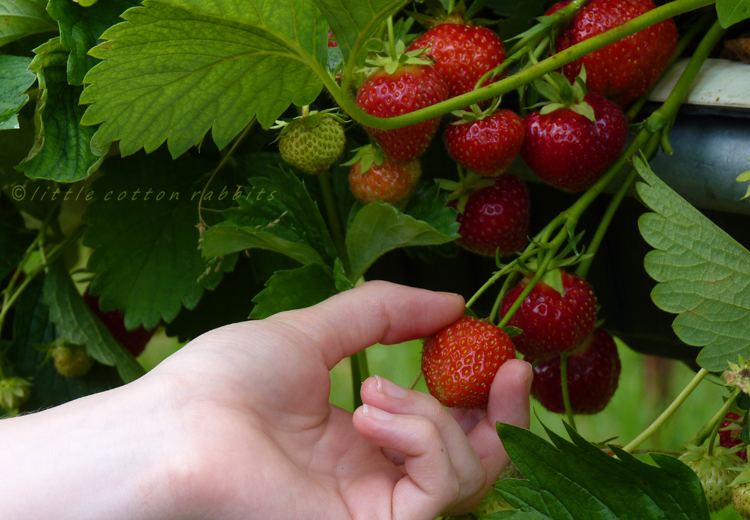 These long summer days are perfect for ripening fruit and we've indulged in a favourite summer holiday activity of strawberry picking at the local pick-your-own farm. I love that they grow the strawberries in raised troughs, there's no bending down to hunt for the best berries or finding them covered in dusty soil, instead the berries hang plump and delicious from the plants and are easily picked and popped in a punnet. It's made me very happy to be carrying on this tradition with Amy. We had a lovely morning spent together and topped it off with lunch in the farm cafe - I had a twice baked goat cheese souffle on a bed of rocket, pear and pomegranate salad and she enjoyed a mexican pulled pork parcel, delicious!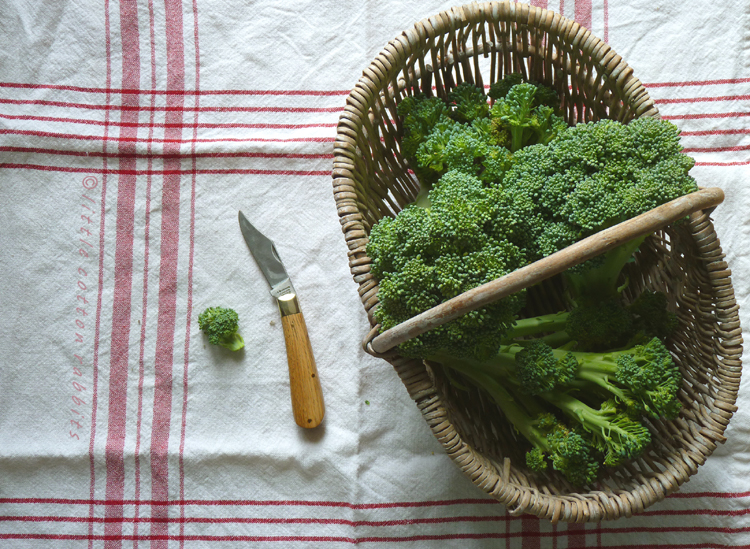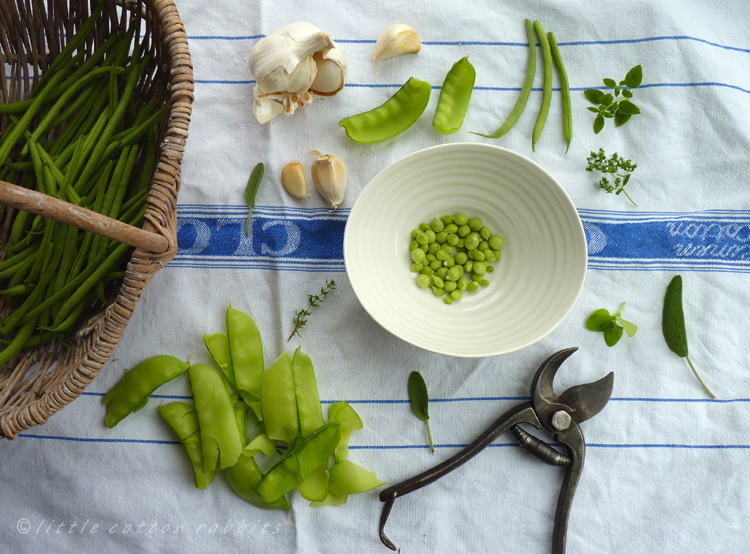 Back at home summer has brought bounty to my garden and we are enjoying fresh feasts of french beans, broccoli and peas. I like to pick them just before we are ready to eat so they are as fresh as possible. Here's how we like to eat them...
Ingredients:
French beans / peas / broccoli
A clove of garlic (or more if you like)
A couple of handfuls of chopped cherry tomatoes
A handful of chopped fresh herbs (rosemary, sage, thyme and marjoram are good but I tend to pick whatever looks best at the time)
A drizzle of extra virgin olive oil
Fresh ground black pepper
Rinse and lightly steam the beans and peas (or broccoli), then let them cool a little while you saute a clove of garlic in butter over a medium heat until soft. Once the garlic is soft but not browned throw in a couple of handfuls of chopped cherry tomatoes and let them soften while you chop some fresh herbs. Add the herbs to the pan and give everything a good stir, you can add a little more butter at this stage depending on whether you like a thick or a runny sauce. Pop the beans and peas (or broccoli) into a dish and scoop the garlicky, herby tomatoes over the top. Slosh over the olive oil, a twist or two of black pepper and a few more herbs and eat with some crusty bread to mop up the juices with. It makes a delicious summer lunch or a good accompaniment to grilled steak or fish.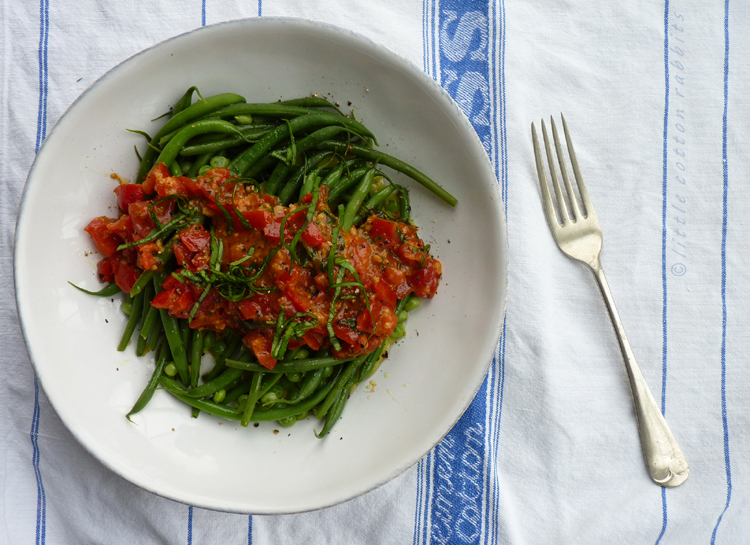 The garden is also being productive in other ways. We currently have a family of newly-fledged robins chirping noisily in the hedge and I'm over the moon that we have blackbirds nesting in the clematis. I've watched them build the nest over a couple of weeks, then the male popping in with tasty treats for the female while she sat incubating the eggs. Last weekend she was out of the nest and we heard the first tiny cheeping noises from inside the deep cover and since then both parents have been busily dashing in and out with beak-fulls of worms. I am a bit worried though that food is a bit scarce as it's been very dry recently, so yesterday I went to the fishing tackle shop and bought a couple of beakers of worms and I'm leaving a few in a little dish in the hope that it helps keep those hungry mouths fed. I'd be so thrilled if these little birds make it to fledging day - the odds are rather stacked against them, especially around here where nests are often decimated by magpies, so it will be wonderful if they do.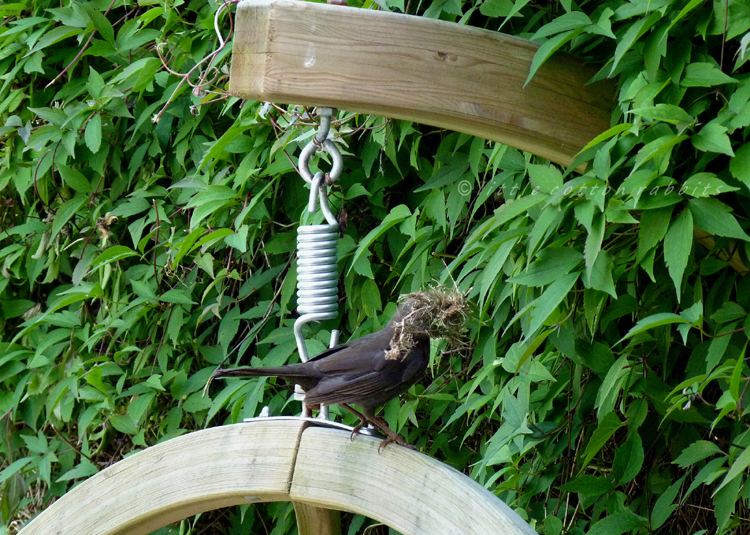 There is even a little productive knitting going on here too, though not as much as I'd like a Toby is a demanding chap during the school hols. Still, I'll pop back soon and show you what has been on my needles, 'til then keep well and thanks so much for stopping by x