With the autumn equinox yesterday the balance of the year has tipped and now we're heading towards shorter days, from warmth to cold and from light to dark but for now it still feels like summer is hanging on here. I've been trying to get out a little more often while the good weather lingers. We have such great countryside around us and I always feel relaxed and peaceful after a walk but it seems hard to fit one regularly into my days, there's always something that needs doing isn't there.
Still, I've been making good progress on knitting projects. The first prize in my 10th anniversary giveaway competition has been sent off and has safely arrived in her new home. I really enjoyed making her and putting together all of the little bits and pieces (I always loved dolls houses when I was little and that's obviously still with me). The little suitcase and tea-set are from Maileg who have retailers all over the world and I made the little iced bun from my teeny tiny bear pattern (scroll down to the bottom for the bun).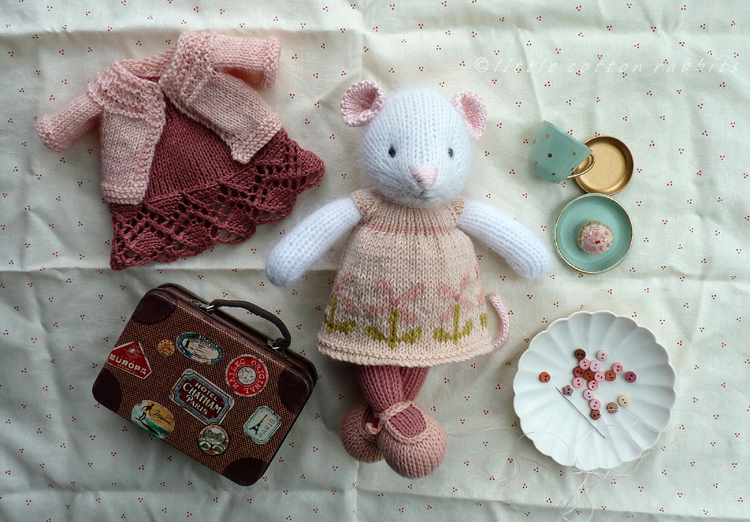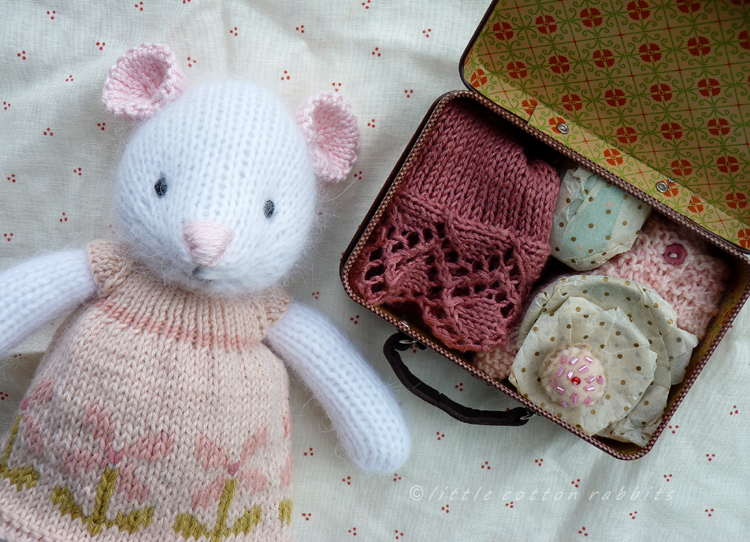 Towards the end of summer I'm always tempted by patterns for scarves and shawls and mittens so I'm also working on a couple of cosy projects for myself and my family. This one is from a pattern from 'Flora' the first Issue of Making (which I believe has now sold out). It's the Flora cowl but I'm making it into a long rectangular scarf which will wrap round and round and be snuggly. The yarn is the very beautiful Blend No 1 from Ysolda which happily is back in stock (probably not for very long as it's rather in demand due to it's softness, lovely marled grey tones and it's excellent provenance). I bought 2 skeins and am just coming to the end of the first one so I'm hoping that I'll be able to finish this in time for the arrival of colder weather.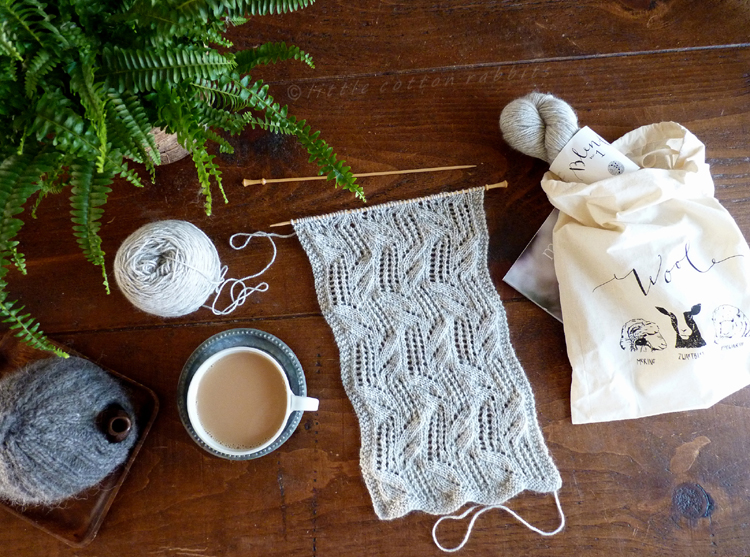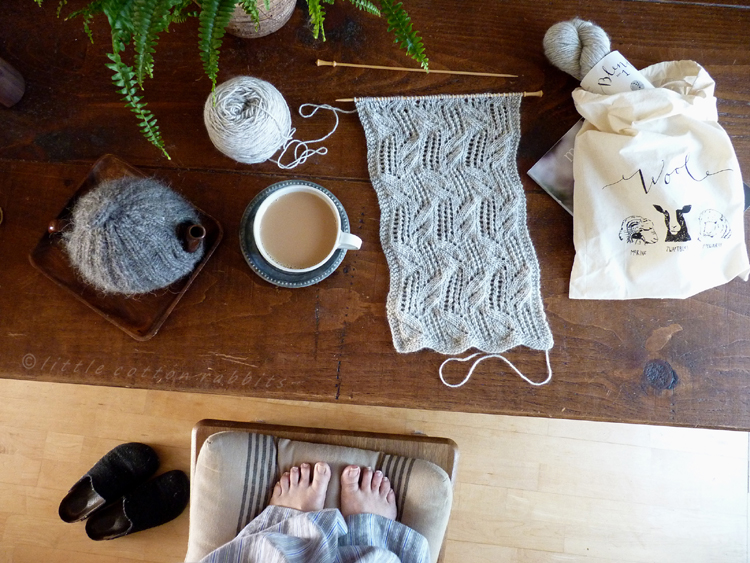 I don't know if it's the time of year but I feel like I'm struggling to fit everything into my days at the moment. Nothing has really changed here, so I think it's me more than anything else, but I just can't seem to settle or get myself properly organised. I'm good at making lists but the power to get on with tasks seems to have deserted me at the moment. Maybe it is the time of year and hopefully I'll feel more settled once autumn has got going. How about you, are you faffing about or organised and together at the moment? If you are organised do you have any tips to share?
Well, I'm rambling so it's time to go and add some things to my list of to do's and then promptly ignore them by making a cup of tea and picking up my knitting! 'Til next time I'll leave you with some pictures from my equinox walk up Widbury Hill yesterday. Thanks for dropping in x