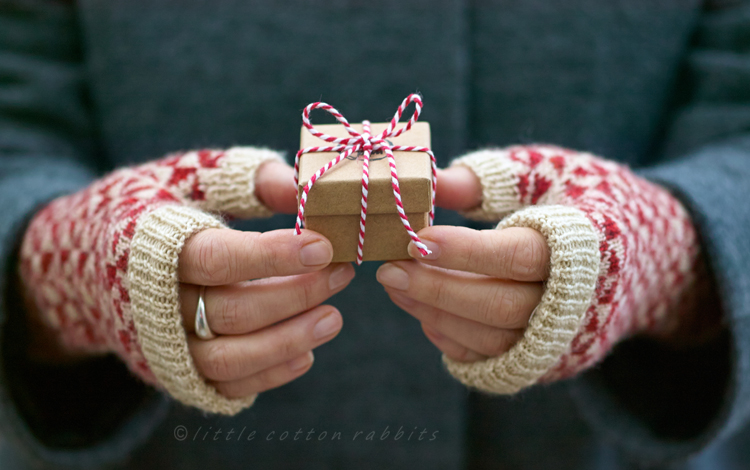 As you can see I've finished these lovely pinwheel mitts (pattern from Bombella & project notes here) so I'm all set to stay cosy in the snow that is forecast here for Sunday. I'll be wearing these a lot through this month because not only are they lovely and warm but I think they look rather Christmassy too.
Sadly there will be one less present under our tree this year and our Christmas decorations and celebrations will be muted, as my father-in-law Gwyn passed away last week after a long and valiant battle with pancreatic cancer. The death of a loved one concentrates your mind on the importance of the others that you love and hold dear and I'm seeking out extra cuddles with everyone at the moment. Sometimes life gets so busy that we don't always find the time to express our love and affection and families can be messy with disagreements, tussles and misunderstandings. It rarely occurs to us that we have limited time together and that there's no way of knowing how long that might be.
So, all I'm hoping for this Christmas is a little peace and warmth with those I love, some laughter, some close times to treasure and some warm memories of those no longer here. Gwyn always drank a toast at 11am on Christmas morning to 'absent friends'. This Christmas and every Christmas to come he'll be at the forefront of our thoughts as we carry on his tradition and raise a glass to his memory.
J x