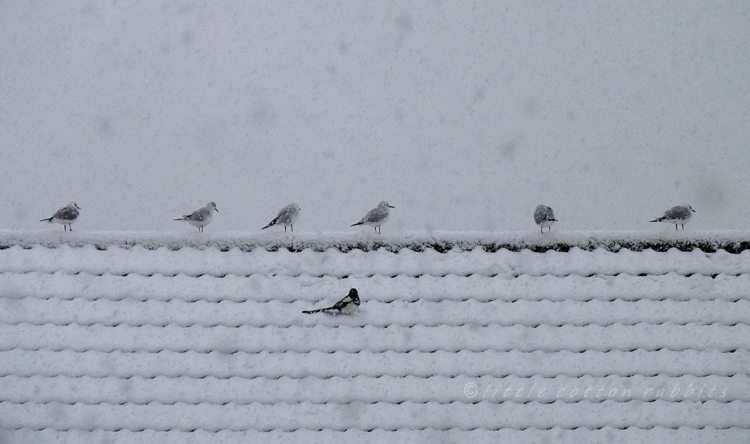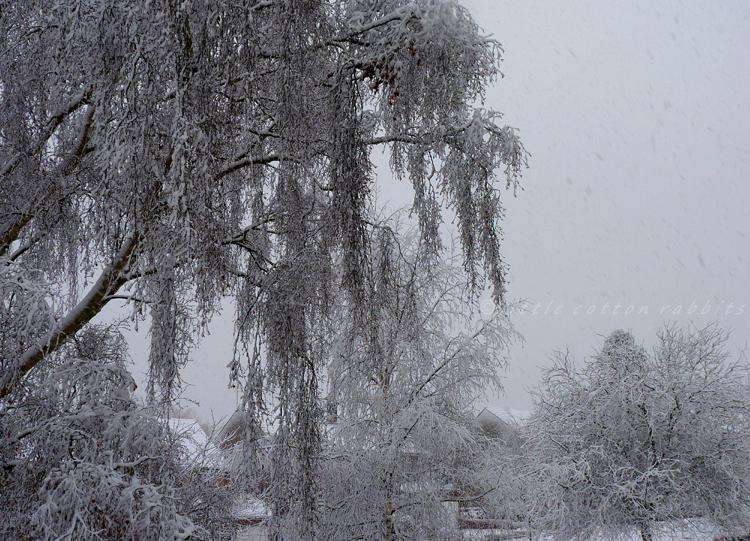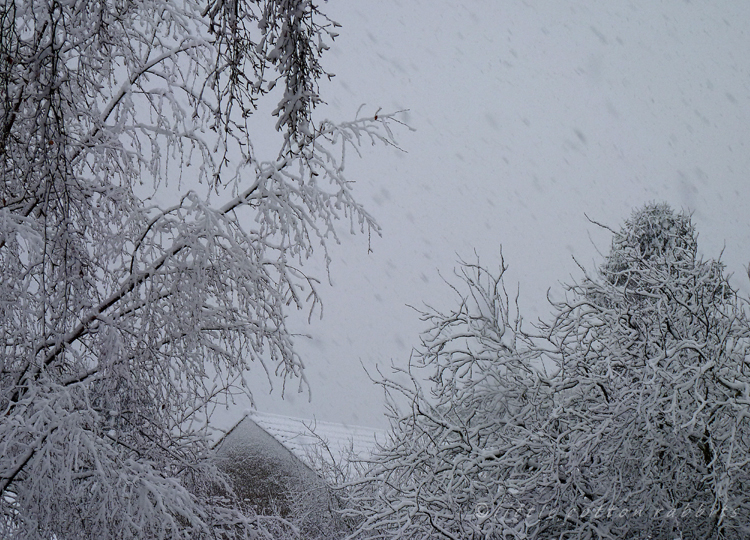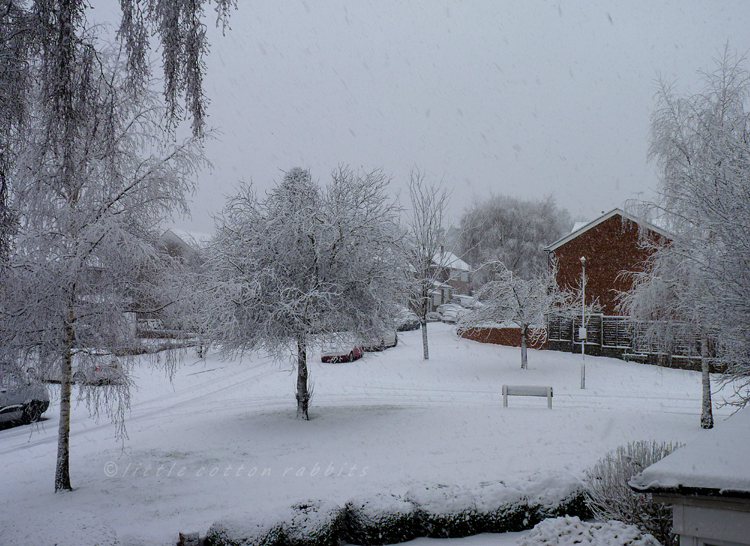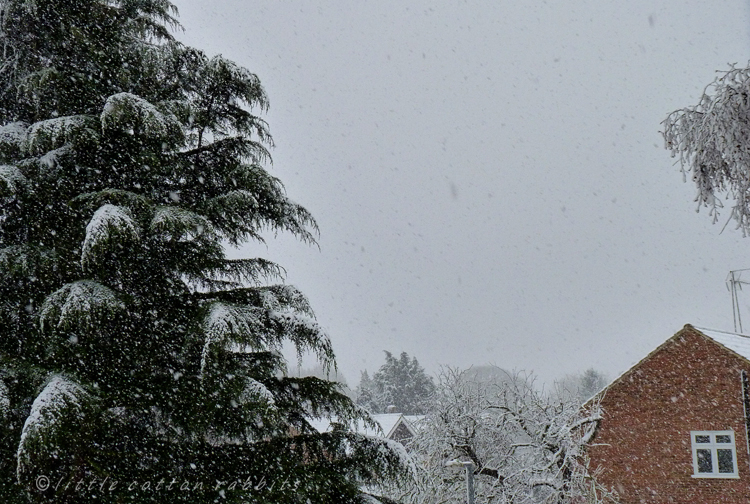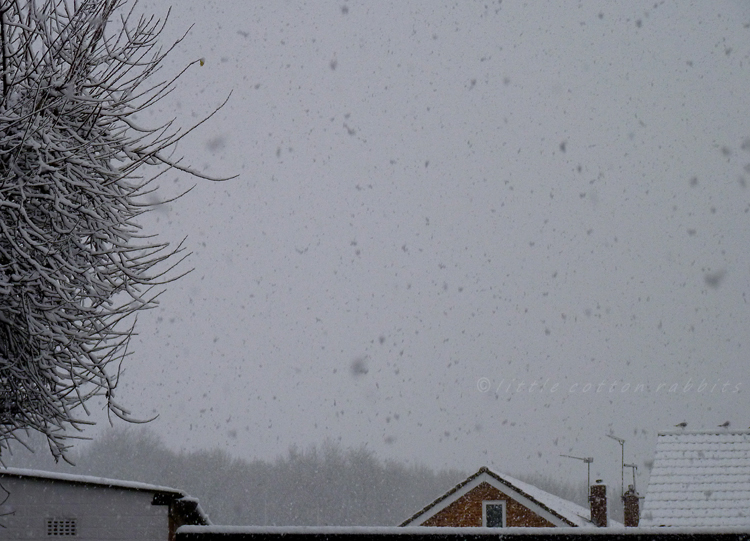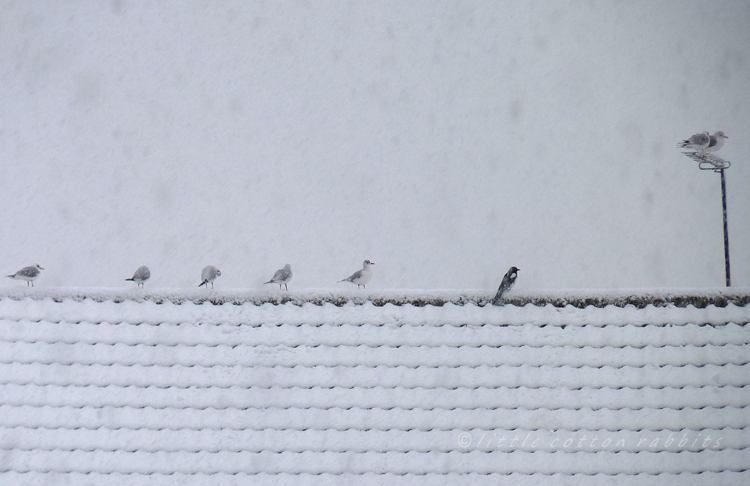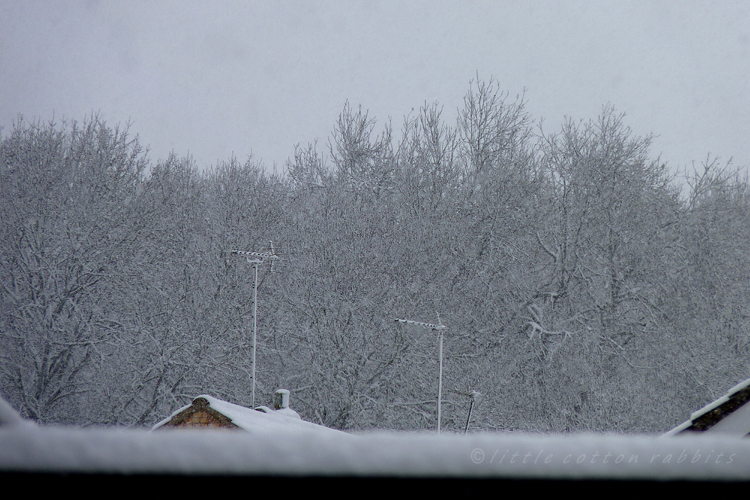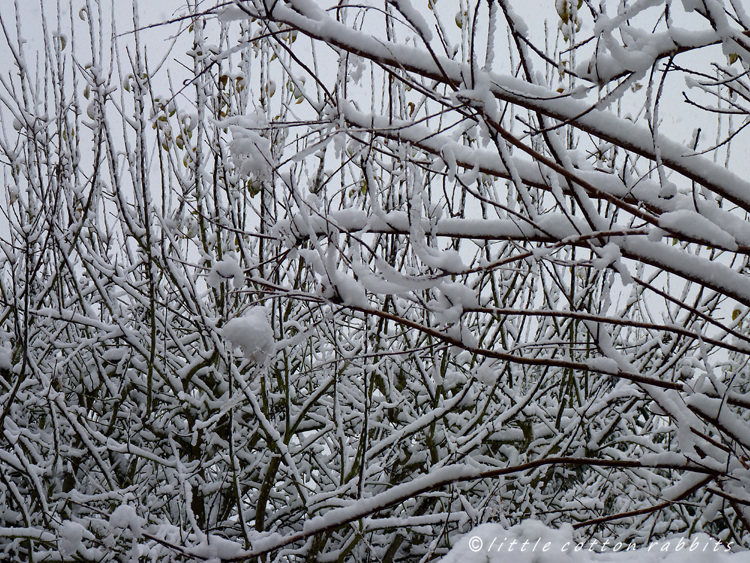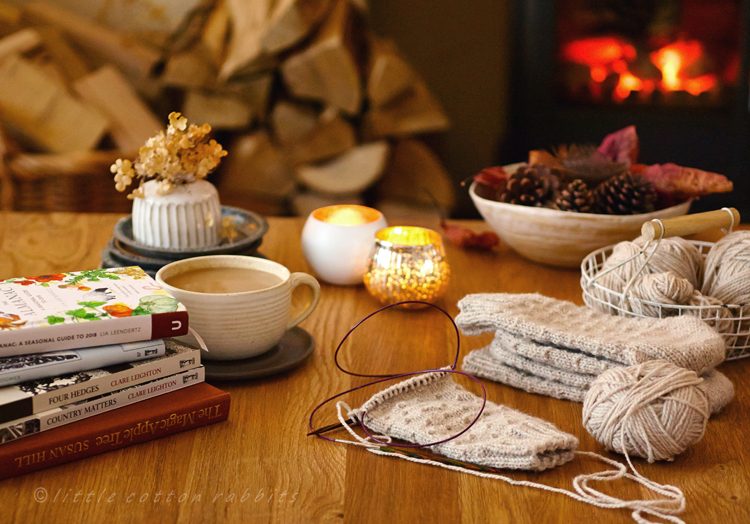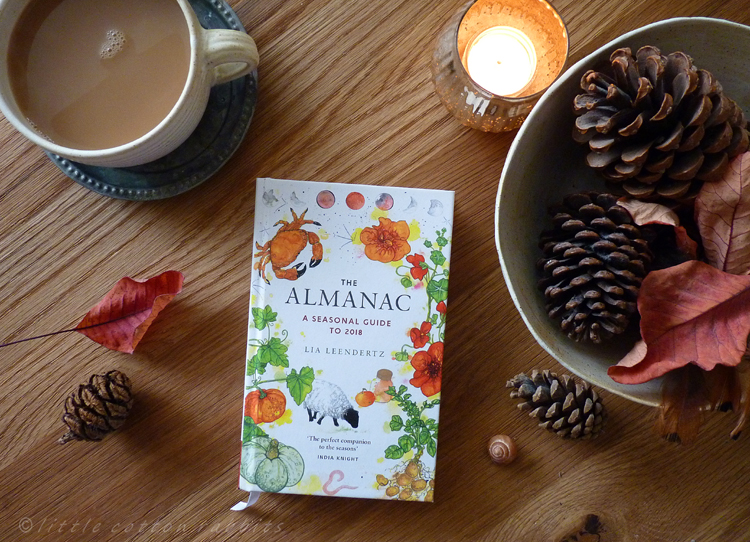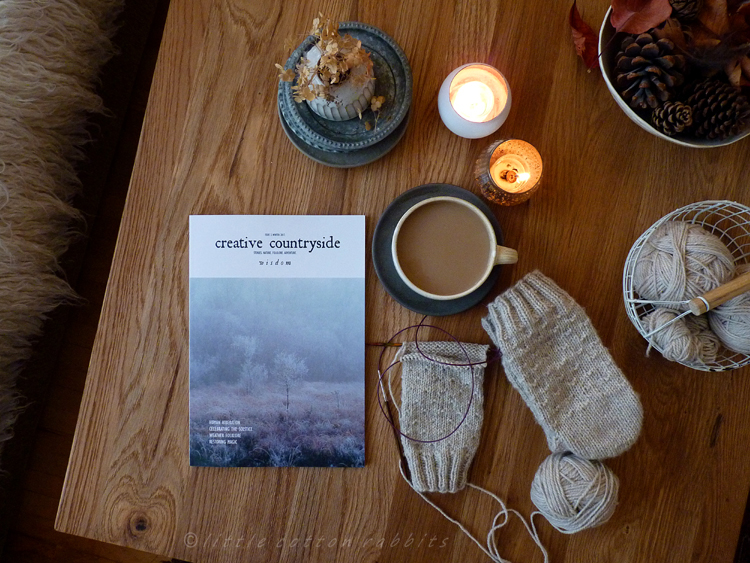 Firstly please let me say a huge thank you for all of the kind condolences that you left in the comments on the previous post. Such warm and loving support is a comfort in sad times and I deeply appreciate it. My father in law's funeral is on Wednesday but Toby and I will not be attending - it's beyond his comprehension and he'll not cope with such a busy and solemn occasion. My father in law was a well loved and much respected member of the community and for many years a senior teacher at the local secondary school so there will be many coming to pay their respects and honour him. I wish I could be there as Amy is reading a poem for her Grandpa but I will quietly light a candle here at 10.30am and be with them all in my thoughts.
Well, the weather forecast for yesterday was accurate and we did indeed get snow. Quite a lot of it as it happens, well at least compared to what we might usually expect here and even the birds were too perturbed to fly.  It was a nice quiet and lazy day. Whilst we were far from being snowed in we decided not to venture out in the car and instead orbited the cosy zone in front of the fire, occasionally braving the outside chill to bring in more wood and fill the coal bucket. Toby was so excited to see the snow and wanted to go outside but didn't want to put shoes on (in his mind shoes are for going out of the front door only) and so he was outside for only a couple of seconds in his socks before, shrieking with excitement, he came leaping back inside leaving wet footprints all over the kitchen. It was worth having to clean up just to see his delight at the white stuff and I made sure he had cosy, dry socks to warm up in.
I cosied up for a spot of sock knitting (pattern: Laule'a by Cabinfour) and reading. Rather aptly I'm really enjoying Snow by Marcus Sedgwick at the moment and also dipped into some favourite seasonal books; Four Hedges by Clare Leighton and The magic apple tree by Susan Hill (thanks to Niki at the cottage for the recommendation, she has great taste in books and a wonderful eye for a beautiful photograph, check out her instagram feed and you'll see for yourself).
I'm also reading The Almanac: A seasonal guide to 2018 by Lia Leendertz, which I pledged to last year on the crowd-funded self-publishing platform Unbound, it's lovely to be a part of making an idea come to life and feels good to support individuals who are following a dream. Another lovely read and dream-made-real is Creative Countryside, a new quarterly magazine self published by Eleanor Cheetham. It's full of thoughtful articles and beautiful imagery and I've taken out a subscription so I'm looking forward to a copy for each season popping through my letterbox throughout this year. 
So, that was our lazy snow day Sunday. I wonder if there will be more snow before the winter is out and if there is I'm not sure how I feel about it. The first flakes do create a stir of excitement but I think a prolonged period of snow cover would become tiresome rather quickly. How about you, are you a fan of snow or would you be happier to live without it?