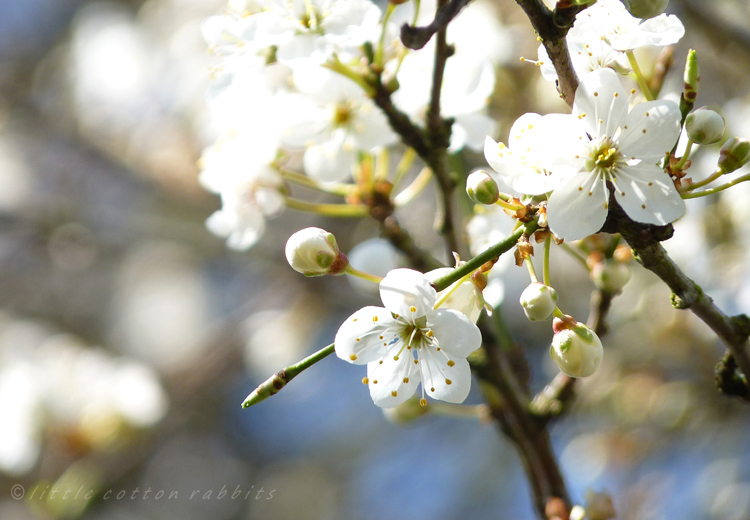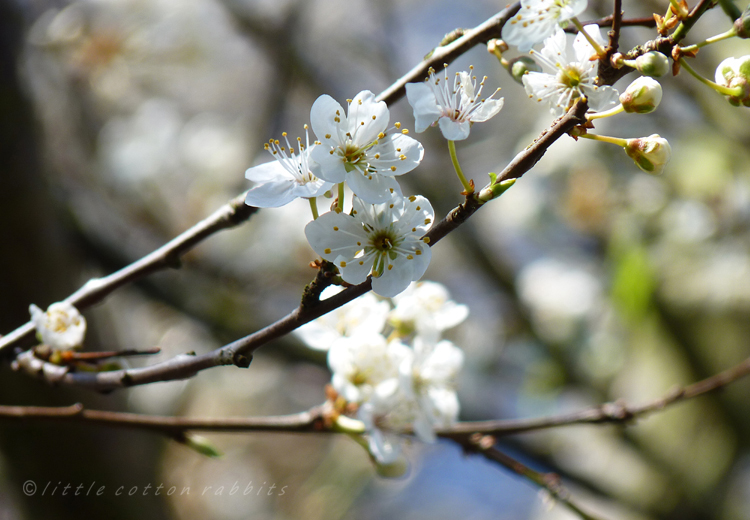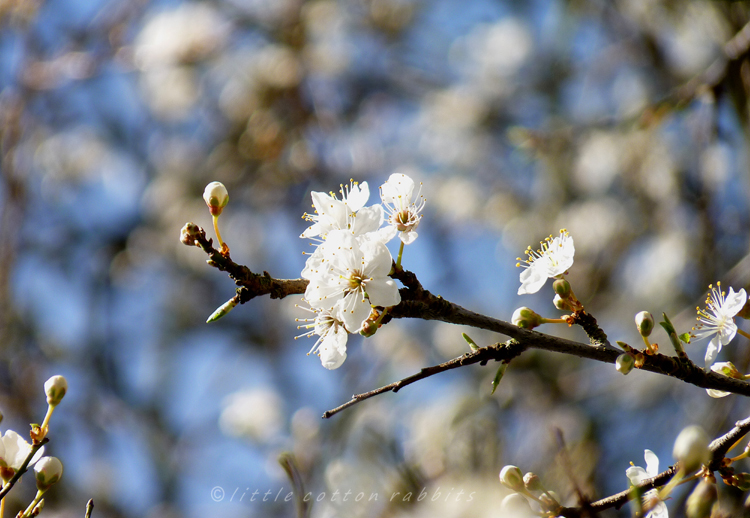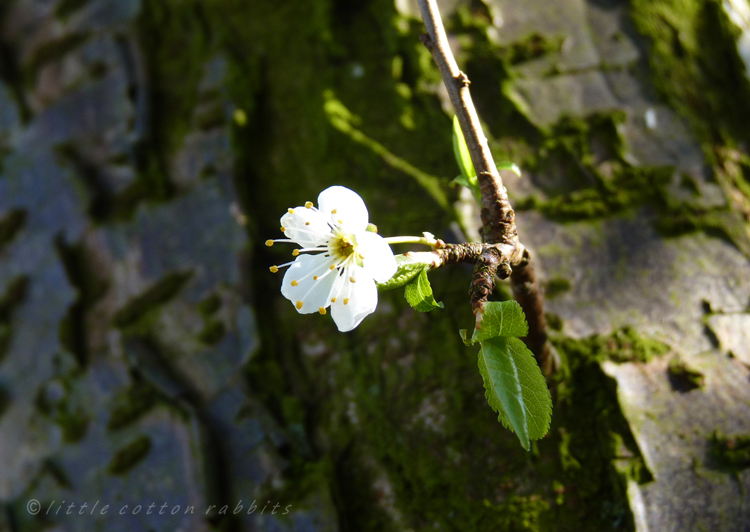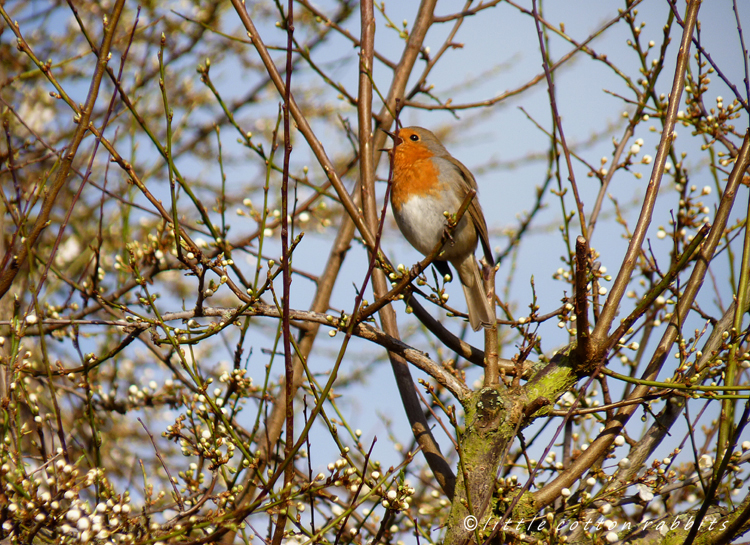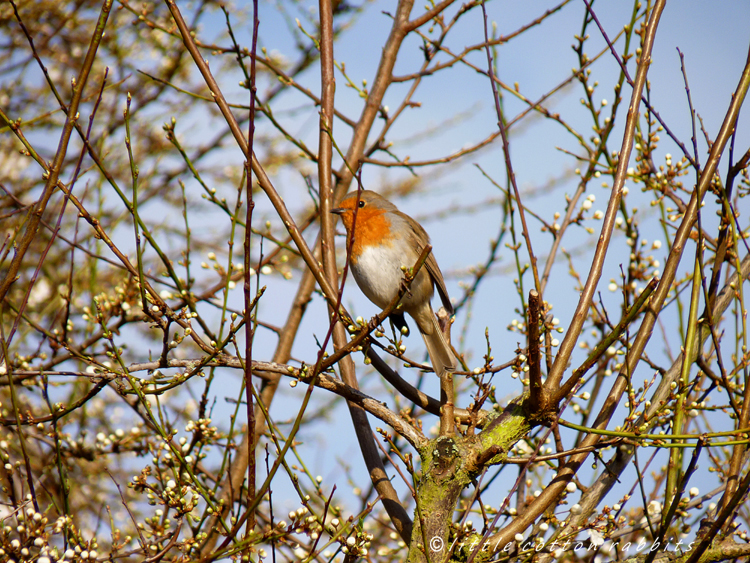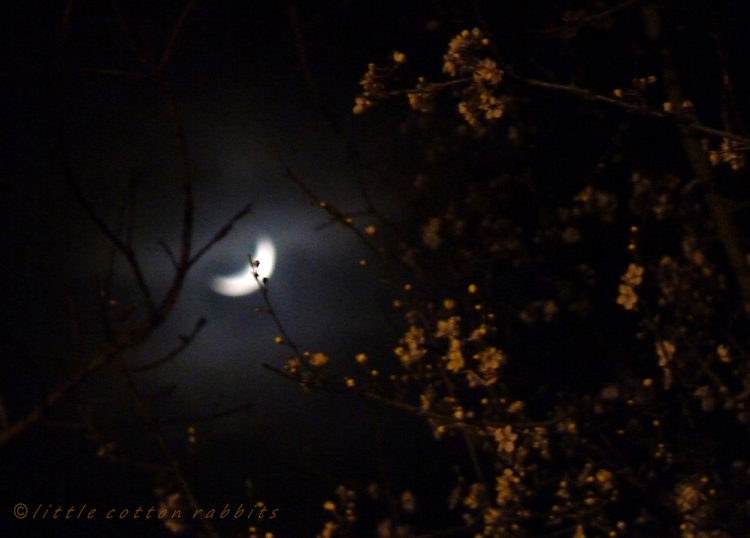 Thank you so very much for all of the kind comments on the previous post, I am still processing the amazing win and happily my wrist seems to be completely back to normal now, so knitting is back on the menu.
After another cold snap bringing snow our way last week things have turned more spring-like here. Not much is flowering in the garden yet (the plans I had for autumn bulb planting remained as an un-ticked line on my to-do list) but the plum tree is, as usual, heralding a change in season. I know I do it every year but I can't resist taking photos of the blossoms. They are radiant in the morning sun and at night are illuminated by the light of the moon and their delicate beauty is so short-lived that I feel the need to capture their fleeting charm before they are gone for another year.
The birds have been answering the call of their seasonal instincts by jostling for territory, paring up and becoming more vocal. These last few mornings when I've gone out to let the chickens out I've been greeted by a tuneful robin. He has a twinkle in the black bead of his eye and when he cocks his head to watch me from the tree above it seems like he is asking for some breakfast - and I'm happy to oblige with a handful of dried mealworms and sunflower hearts.  I love it when the dawn is full of birdsong, it's an enchanting start to the day and it will build now until May, when it reaches it's most choral.
It is nice to be knitting again and although I'm behind a self-imposed schedule I am still working on a new pattern and full steaming ahead with a finished batch of bunnies - though they won't now be ready in time for Easter. I'll send out an email to my mailing list when they are ready but it will be a good few weeks yet.
Lastly, but not leastly, I'm very excited to be taking over the instagram feed of Love Knitting tomorrow. If you're on instagram pop over and say hello - I'm going to spend the day sewing together bunny bits and sharing photos as I go and it would be nice to have your company.
Thanks again for all of the congratulations and compliments on the previous post, I feel truly privileged to be on the receiving end of such kindness.