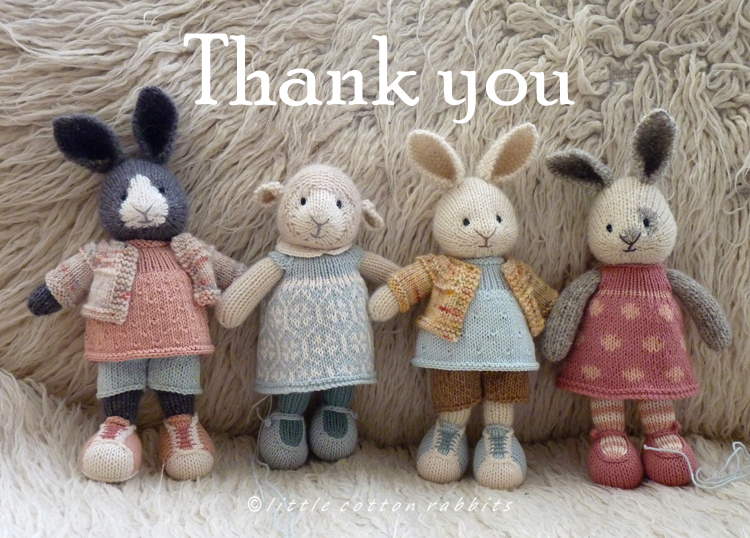 So, I've taken my time posting about this, mostly because I've been half expecting an email telling me sorry, it was all a big mistake. But that hasn't arrived so it has started to feel real, and I've just sent off some pictures to be used in an article, so it must be true. What, what, you may ask, well it seems that I am the winner of Knitting Blog of The Year in the *2018 British Craft Awards!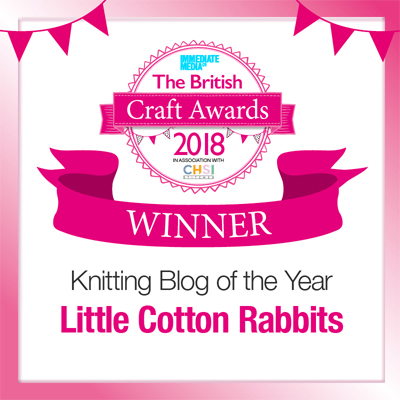 It feels rather odd and very wonderful just typing that! Writing this blog is a self indulgence for me. It is my happy place that I can fill with pictures of beautiful yarn, share things that I've made, reminisce over wonderful countryside walks, make friends and meet lovely like-minded people. It's a place to focus on the positives, to escape from bad days or sleepless nights and I love being here. Over the 11 years I've been posting here I've felt incredibly privileged to have so many of you visit me, a few of you for almost all of the time I've been here and I'm so grateful that you do take the time to pop in.
So I want to say a heartfelt Thank You. Thank you for voting for me and thank you for visiting this blog and for allowing me to continue being here without feeling lonely :)
It's been a very odd week here, made so by the complete absence of any knitting. Not something I've chosen you understand, but rather something forced on me after I slipped over in the slushy snow melt last Saturday evening and landed heavily. I was outside the chicken run so luckily wasn't completely covered in poo but I bruised my hip and elbow and sprained my wrist. It's been a little painful and did swell up quite badly but I think the most painful part of the whole thing is that I've not been able to knit all week. It's been very unsettling and I've felt distinctly strange, a bit like I've lost something but can't remember what. I think I should be OK to start gently again tomorrow and so that's my plan for Mother's day here - hopefully a cup of tea and some toast will be brought to me in bed and I'll have a lazy day re-uniting my fingers with some beautiful yarn and my beloved pointy sticks.
Wishing all mums out there a happy UK Mother's day tomorrow, may your day be relaxing and full of the things and people you love xxx
.........................................
*The British Craft Awards are run by Immediate Media, and the awards are voted for by readers of Immediate's craft magazines, which include Simply Knitting, The Knitter, Mollie Makes, Love Patchwork & Quilting, Simply Crochet, and The World of Cross Stitching. There were five categories in Knitting sector and winners in the other categories were Woolly Wormhead for Designer of the year, Rowan Yarns for Brand of the year, Addi by Selter for Product of the year and Wool Warehouse for Retailer of the year
Little Cotton Rabbits won Knitting Blog of the Year, while in 2nd place was KnitBritish.net and in 3rd place was NeverNotKnitting.com