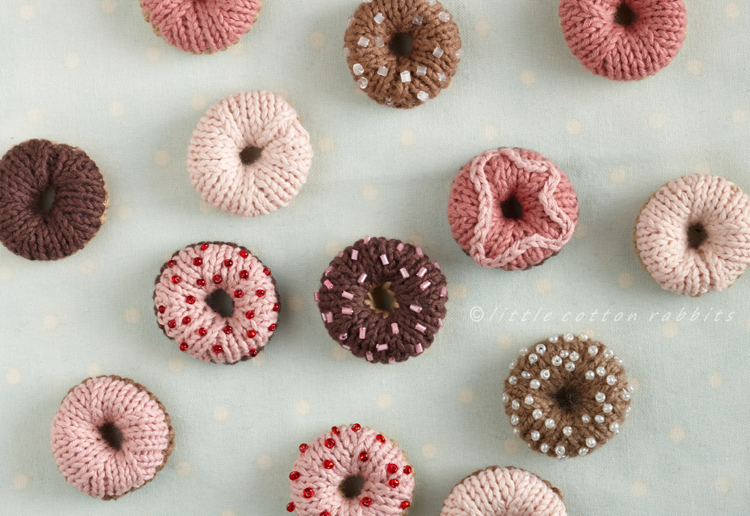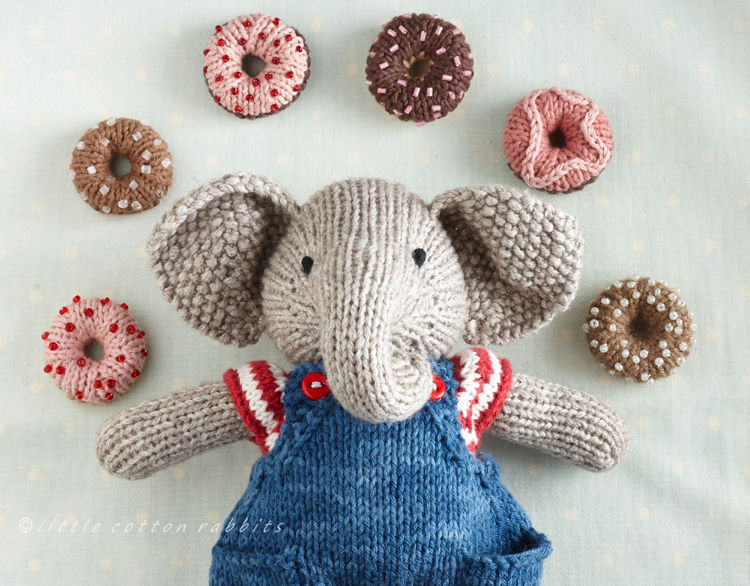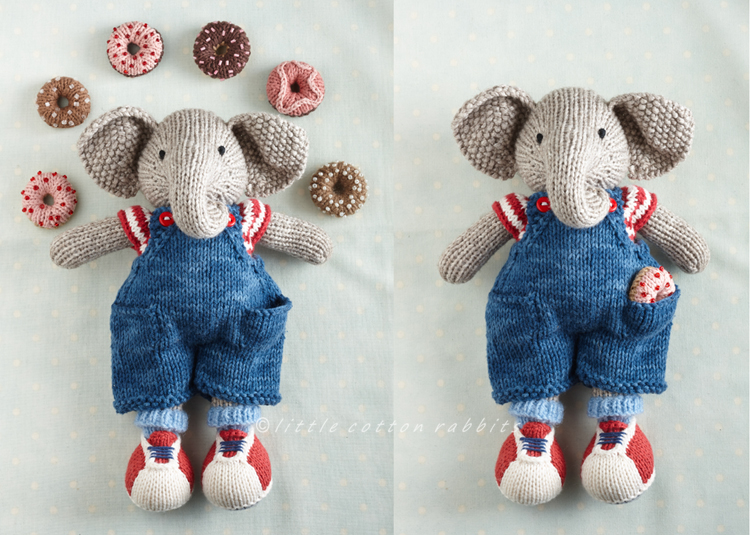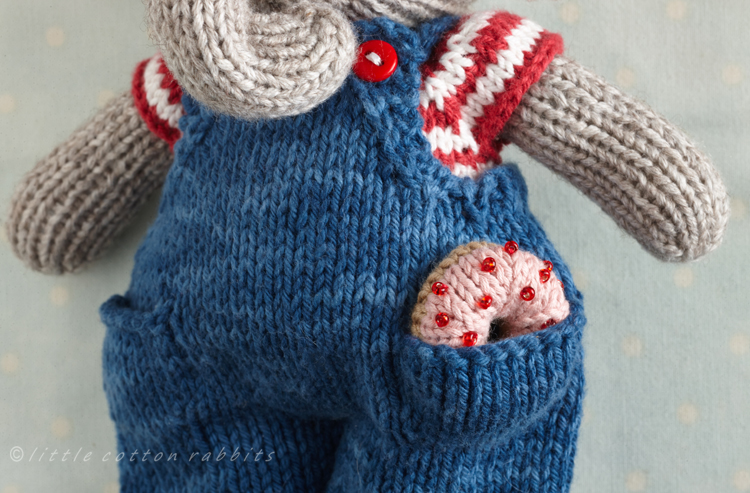 A new free pattern for tiny doughnuts :) link to download is here.
The original idea for this doughnut pattern was to make something small enough to fit into the pocket of my dungarees pattern, and although it is a little tight, it does just fit. I tried so many prototypes, trying to reduce the size further but they didn't work out as circular, so this was as small as I could go and therefore the pattern is recommended to be worked with very thin needles 2.25mm (US 1) in order that the doughnut made fits into the dungaree pocket.
If you prefer you can use the doughnut as a stand-alone item, size is then less important and you can knit it in DK weight yarn with 3mm needles to give a larger size.
I hope you have fun with the pattern, it knits up quickly and infact the thing that took the most time and patience was sewing those tiny, fiddly, easy-to-drop-and-stab-your-finger-with-the-needle beads on! If you give it a go please come and share your project pictures over in our Ravelry group so everyone can admire them - I'm looking forward to seeing what you make.
See you soon x