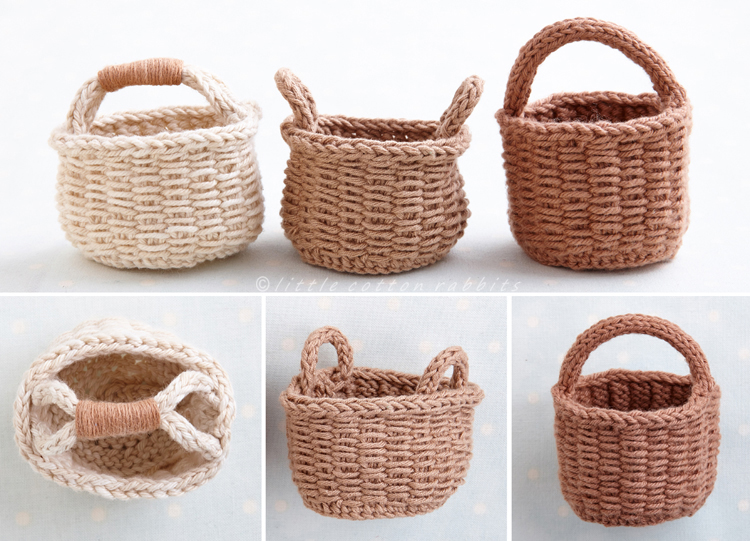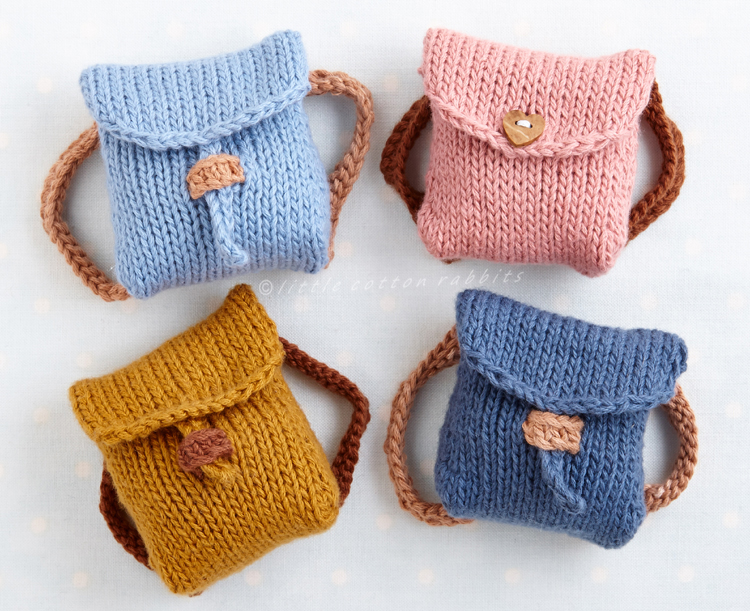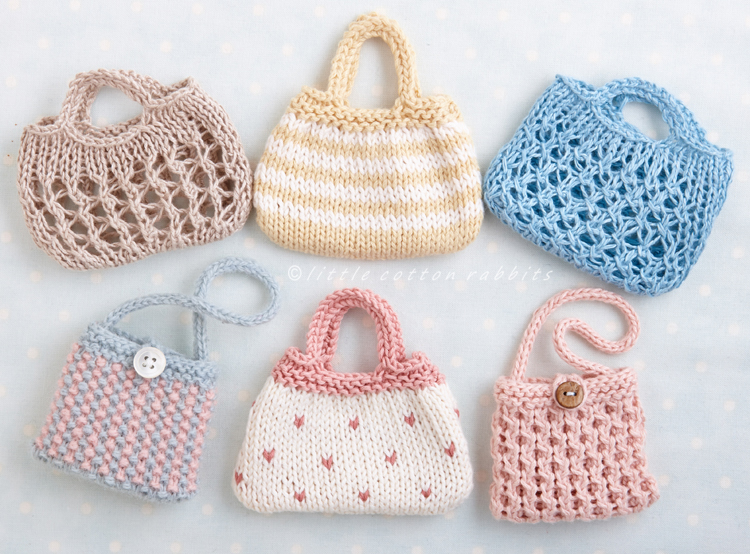 Before I started the Little Cotton Rabbits Facebook group it hadn't occurred to me how much people like to give their knitted animals accessories. Seeing lots of projects there with little shoulder bags and backpacks started me thinking that it might be nice to have a range of bag accessories for my animals, and so here they are.
There are 5 little patterns within one, though lots of extra options within that so that you can customise each bag or basket:
A backpack/rucksack with a gusseted flat bottom so it can stand on it's own, a front flap to keep any treasures inside secure and the option of fastening the flap with either a strap and loop or a button and buttonhole.
A basic basket that can be made in 3 different styles depending on the type, length and attachment points for the handles.
A little shoulder bag which can be made in colour-work or texture.
A shopping/market bag in a choice of 2 different open-work patterns
A cross-body/handbag in either a 2 or 3 colour tweed pattern or a honeycomb texture pattern.
The pattern is up on Ravelry and over on Etsy too if you're interested in giving it a go. As always I am excited to see what people do with these and as they knit up quickly I'm hoping they'll be good fun to knit.
Well, I'm off to do some housework (reluctantly, I'd definitely rather be knitting) and get things ready for Amy coming home tomorrow. It's been 4 months since I last saw her and I've missed her so much, it will be lovely to have her back here for the next few weeks. Hope you have a good weekend in store too,  J x