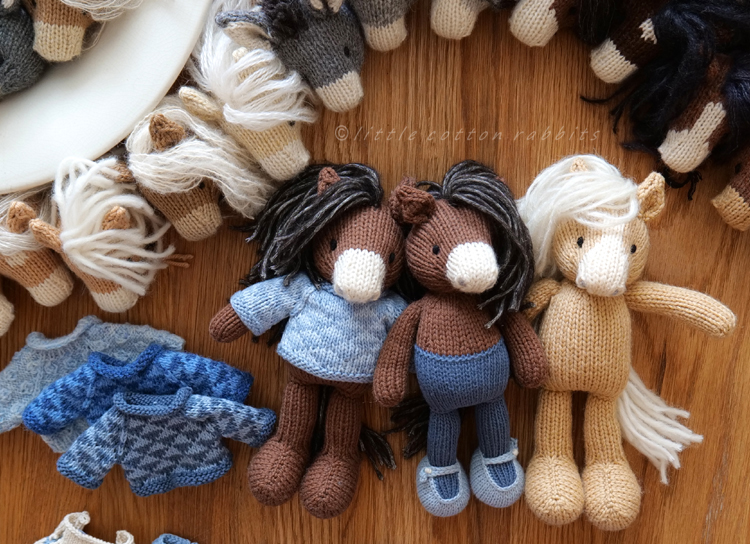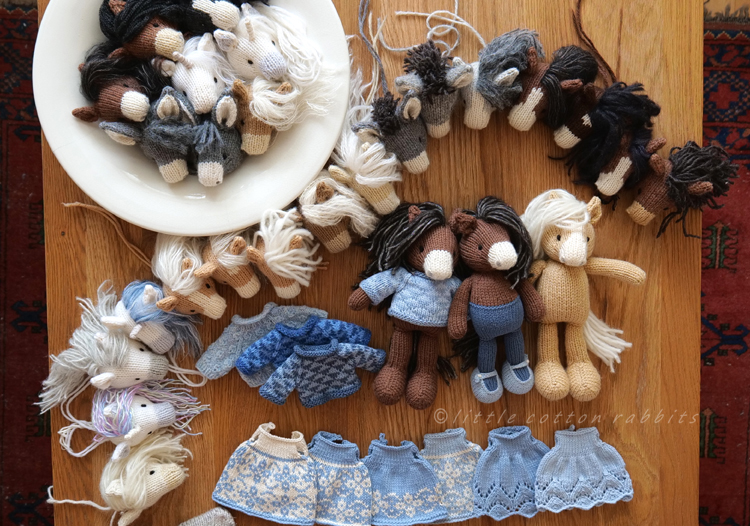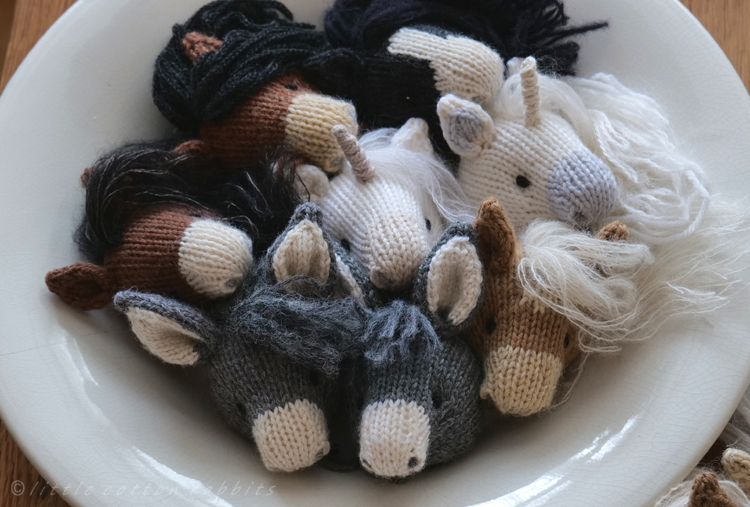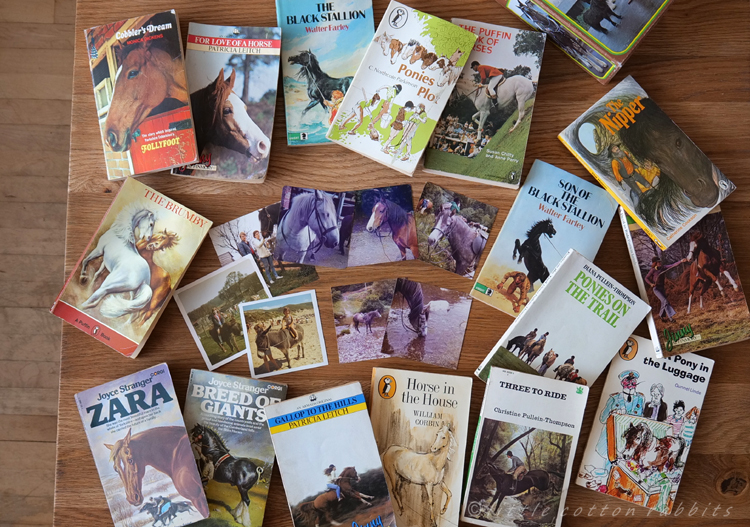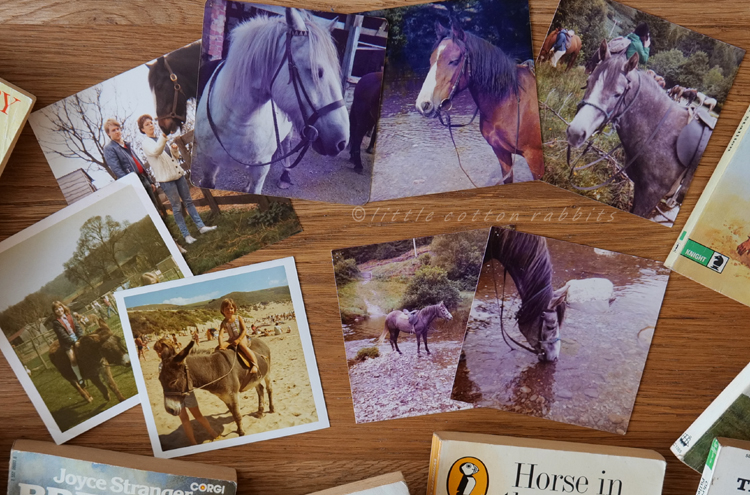 Hello Hello, hope you are well. I didn't mean to be away for so long, but as you can see I have been keeping busy! I have wanted to do a horse pattern for such a long time, but every time that I have made a prototype there was something that I felt didn't work, and so back to the drawing board I went. Then at the end of last year I had an equine epiphany and things clicked into place for me, resulting in a flurry of knitting activity and the beginnings of a new pattern. I have been working on it solidly now for 5 months and at last I'm almost finished with the final pattern.
So far I've knitted 33 different heads, including different facial markings for the horses, along with unicorns and donkeys too. I have to tell you that those manes do take a bit of patience, adding a strand at a time, but overall I've had a lot of fun putting this pattern together and am pleased with how it's all looking in the layout. Just a few final pictures to take for the front covers and then I'll be ready to share it.
It's so exciting to almost have it ready. I have adored horses since I was quite little, always clamouring to stop and stroke their velvety noses when out on walks and delighting in donkey rides on beaches and at farms. From about the age of 8 until my mid teens I read about horses, drew horses and dreamt about horses almost constantly. I even tried to convince mum and dad that our very small suburban back garden would be perfectly fine for keeping a horse in, with pledges that I would ride it every day and tidy up after it. Needless to say my pleas did not result in a pet horse at home but they did get me riding lessons. I then started 'working' at the stable, I say 'working' because none of us were actually paid but we turned up on Saturdays or Sundays at 8.30 am ready for a day of mucking out, cleaning tack, lead-reining small children learning to ride and grooming our adored charges. My appointed horse was Sweep, a big gentle grey who was a little bit dim and kept my toenails constantly bruised by frequently standing on my feet when I was grooming him. I was also so lucky to have two week long pony trekking trips away in Wales, we rode every day in amazing countryside and I loved every minute, even the day three saddle sores!
It's been fun looking out my old books, though I'm missing a few - the silver brumby series, by Elyne Mitchell - those were my absolute favourites. And digging out these photos has made me all nostalgic, though I don't think I'm ready to dust off my jodhpurs any time soon!
Anyway, I'll be back with news as soon as the patterns are in finished form, though next time I'm here will be all about the bluebells which are glorifying the woods right now, see you soon, J x