Goodness, I'm completely overwhelmed by the number of comments in the 200th post draw. It's lovely to know that the little cotton rabbits and I have so many friends out there! Thanks for all of the lovely comments that you left - I've really appreciated reading them. So, who won, who won?!!
Wellll....
I threw it open to atmospheric noise and a website that uses this to generate true random numbers.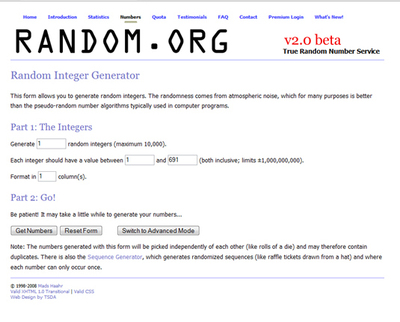 and it gave me the number 175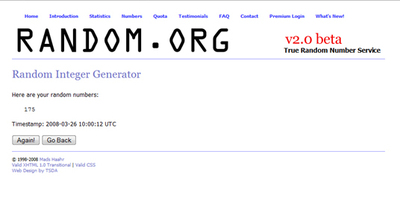 So Congratulations to c. Rachel and many, many thanks again everyone for taking the time to leave a comment.