Well, the most recent batch of toys have all hopped away to their new homes and yesterday I heard from Rachel who won the 200th post prize draw that her little rabbit had arrived. She requested a sailor dress and I really enjoyed experimenting with the collar on this one - I'll definitely make some more nautically inspired toys.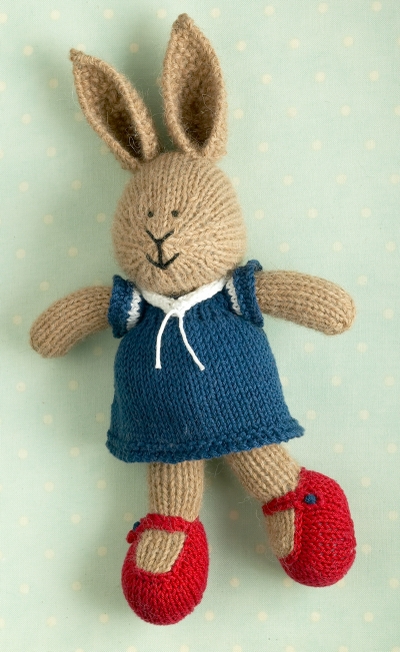 Anyway, for a while I've been meaning to catch up with some of the toys who've settled happily into their new homes. So, here they are with a big thank you to everyone who has sent me pictures.
Finlay and Su-Lin are enjoying life with Kim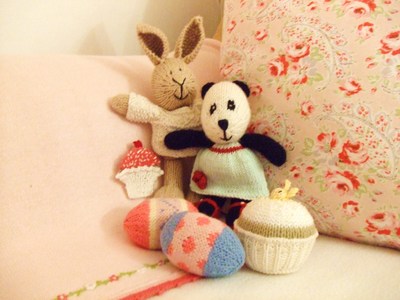 Soren has found a great place to snuggle at Pauline's house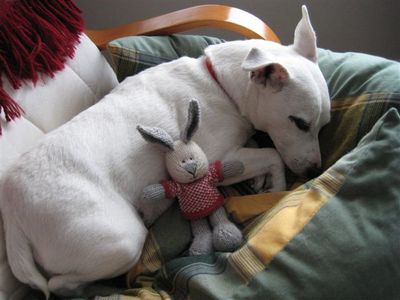 Axel had a festive time with friends on Susan's christmas tree
Over at Martine's house Crispin and Tallie are relaxing and watching the world go by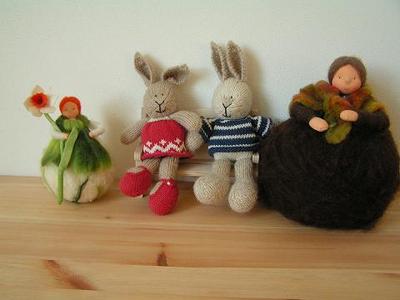 Nettie's got milk at Carolyn's place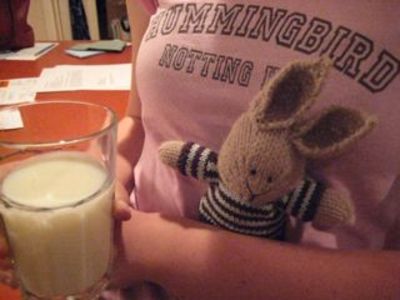 There's a little gang making themselves at home with Sheri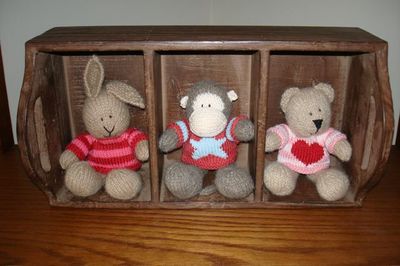 And cute little Sophia even has a beautiful hand-painted plaque with her bunny on.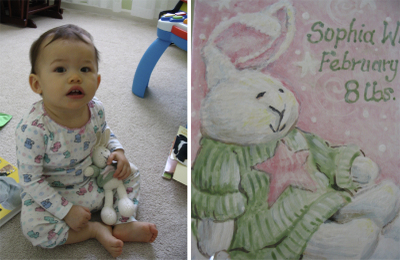 Thanks again to everyone who sent me photos - it means a lot to know that my little toys are cherished and enjoyed.