We've had some wonderful weather here for the last few days - a real indian summer. Toby enjoys the garden so much when it's warm and dry but because he can't bear to touch wet surfaces and won't wear shoes in the garden, it won't be very long before he isn't able to play outside anymore. So we've been making the most of this last blast of summer and filling the time after school with as many bubbles and as much bouncing as is possible!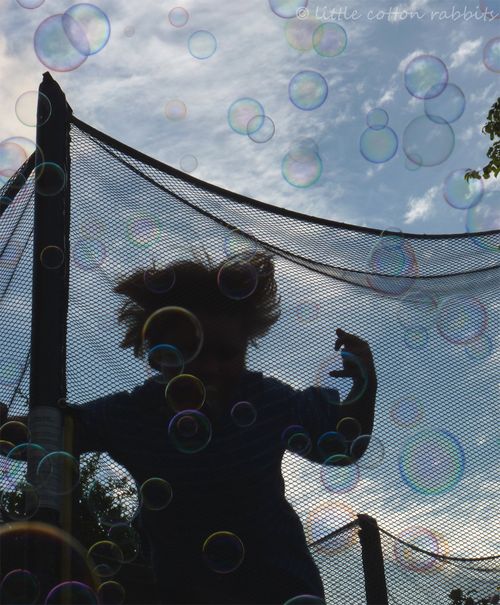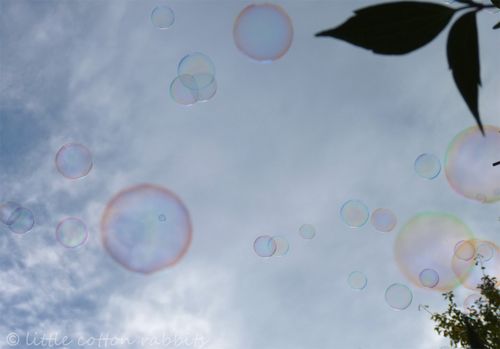 We've even stayed out until sundown and been rewarded with some beautiful skies
I do hope that this winter isn't going to be too harsh and we get some more bubbly, bouncy days to tide us over until spring arrives.
Have a lovely weekend wherever you are and please send any spare luck my way for tomorrow evening as I'm hosting Amy's 12th birthday party sleepover. I have a feeling sleep may not actually feature much!