Firstly I wanted to say thanks to everyone who has voted for Saving Rare Breeds or made a donation, I know that they are hugely grateful. There is still time to vote for them (until the end of today) so if you've not already done so please pop over and lend your support, it's free, just takes a few moments and would make a great deal of difference to the animals that Stephen and Tracy are caring for, especially if we could vote them into second place.
edited Feb 1st: It's now closed.
A few posts ago I mentioned a special crafty project that I am involved with. It was dreamt up by Emma from Silverpebble and Ros Badger in order to raise money for Red Nose Day and involves lots of other crafty and creative people making 4 little dolls, each with a collection of clothes, playthings, blankets, jewellery and all sorts of other delights. I can't wait to see all of the wonderful things that are being made for them and when they are finished each one will be auctioned off.
My involvement began last week when a special visitor arrived in the post...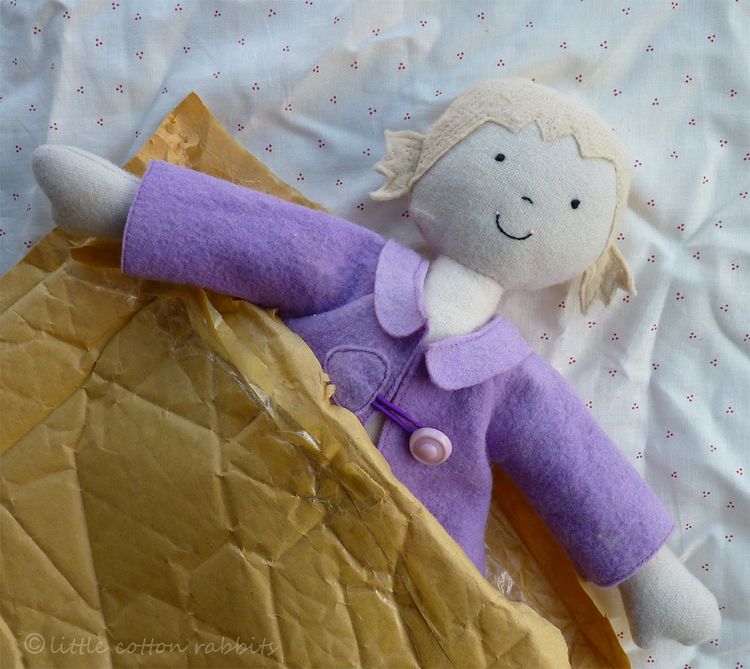 Her name is Lily, she was designed and made by Jodie At Ric Rac and she normally lives with the small Silverpebbles but she has come to stay with me for a while and fulfil the important task of modelling. I have measured her up and she's been very helpful in trying things on as I go along and so with her help I am making a dress and a cardigan for one of the Red Nose Day Dollies. I'm also making some teeny tiny teddies for each of them.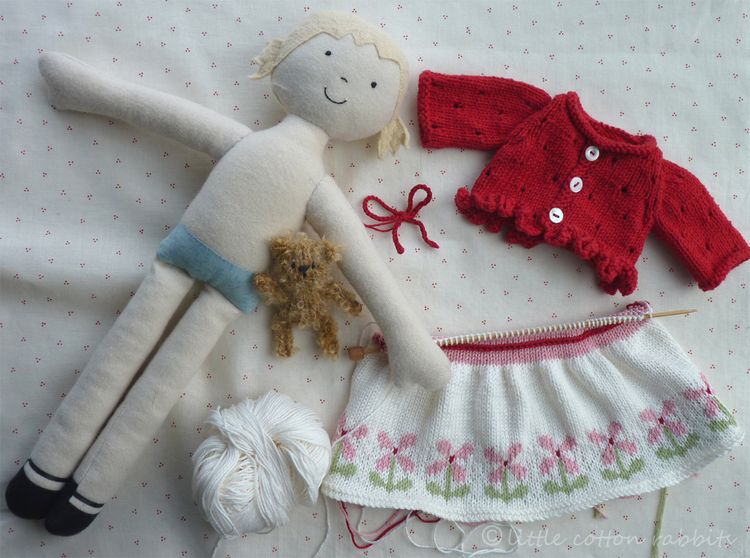 The Red Nose Day Dolls have their own blog where you can read all about the project, how it came about and who else is involved and they're also tweeting updates and news and are on facebook too.
It's lovely to be involved and hopefully they will help raise lots of money and spread some goodness to those in need.