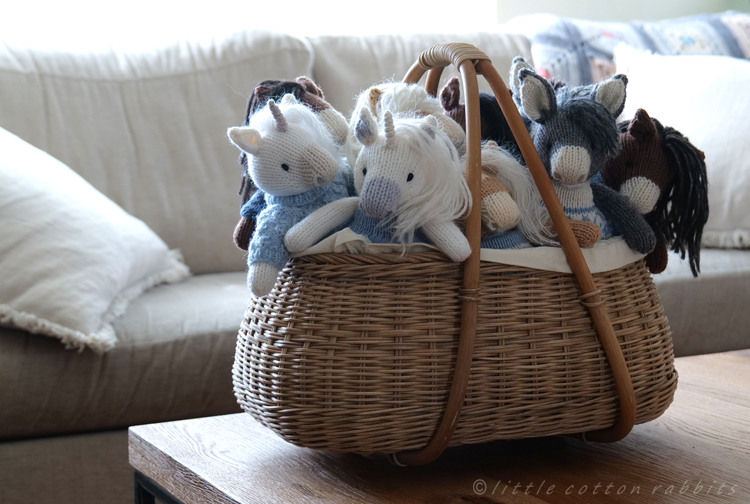 Thanks so much for all of the kind words about the sneak preview of my latest pattern, it's so lovely to think that these patterns are going to be enjoyed, I truly hope they are anyway :)
They are now ready and I've uploaded the files to Ravelry and Etsy and hopefully in the next few days I'll also have them on Lovecrafts and on my blog pattern shop (which, by the way, uses Ravelry as a supply).
There are lots of options in the patterns. Firstly there are 2 main versions:
the first comes with knitted on tights/pantyhose and shoes and has two removable dresses included, one which is worked in two colours with a stranded loops and flowers design, and the other which is worked in a single colour and has a traditional Shetland lace pattern called Horseshoe lace (well, it did seem apt).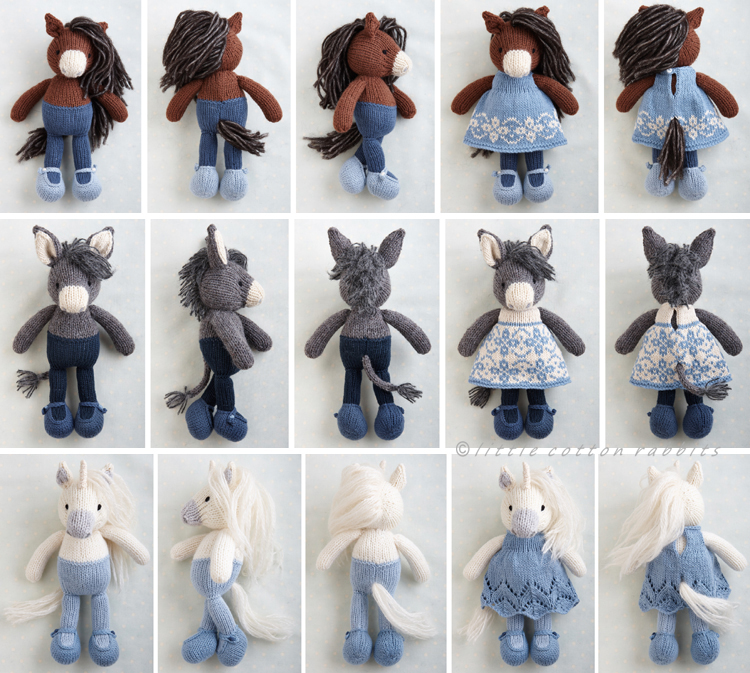 and the other comes with a bare body and legs and has removable shorts and a choice of two removable sweaters, one worked in a two-colour geometric design of triangles and the other is a single coloured sweater using a textured 'cob nut' design.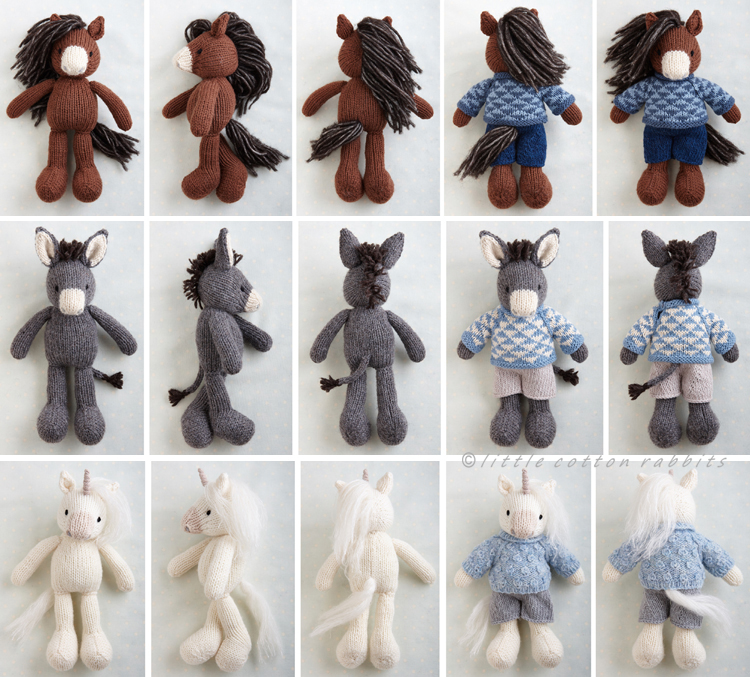 Both of these versions have the same multiple options to make a horse, a donkey and a unicorn
The horse also has multiple options with a design for a plain face with a different coloured nose, a blaze on the face and a forehead star.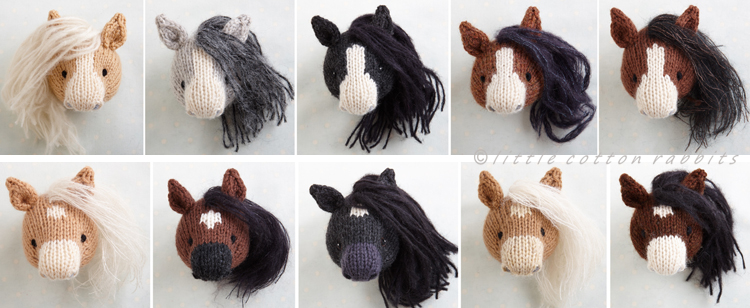 You can really go to town with choosing the yarns for the manes (especially the unicorns) and there are lots of yarn suggestions within the pattern.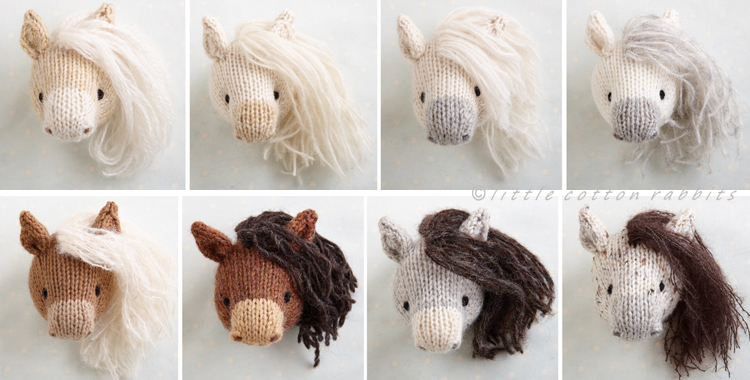 I'll be trying my best to give each of these heads a body, though it may take me a while! So many of them remind me of horses I have loved during my life, long gone now but hopefully galloping happily across meadows somewhere in horsey heaven, miss you Amazon, Trigger, Caspian, Danny, William, Katie, Rusty and Sweep xxx