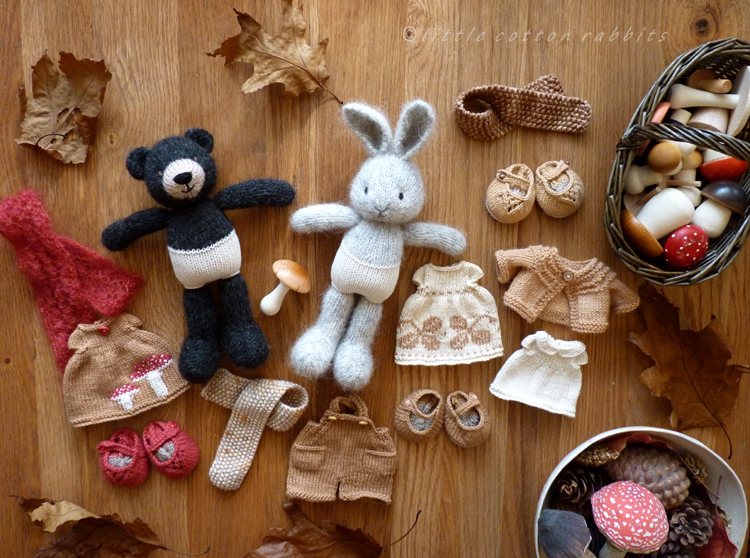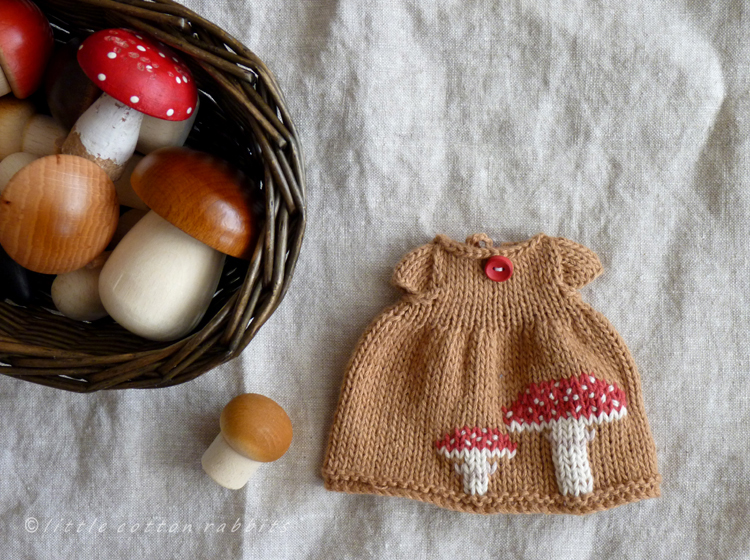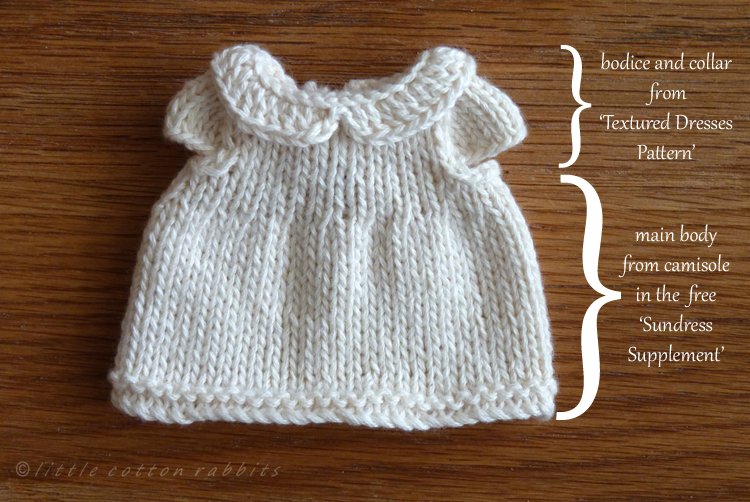 Last week was the college half term break here, so there was lots of time spent with Toby walking in the woods. Autumn is definitely here now, with its cold breezes, crunchy leaves underfoot and toadstools everywhere. It was fascinating to see the same patch of toadstools visibly growing each day as we passed by them on our same route through the wood and I'm looking forward to getting out there on my own with my camera later in the week (Toby gets most miffed if I stop to take pictures on our walks together).
Back at home my knitting has been influenced by autumn too and I'm spending most of this week finishing off this little black bear and grey bunny ready for a giveaway. They'll both be wearing autumnal clothes and I've had fun playing around with a duplicate stitched design for some toadstools on the skirt of one of the dresses. I've made a free chart for the toadstools that you can download here, Download Toadstool chart
I've also made a little blouse with a collar to go under a pair of dungarees. I made this by combining the bottom of the camisole that you can find in my free 'Sundress supplement' pattern with the bodice from my 'Textured dresses' pattern. Simply cast on and work up to row 19 from the camisole in the Sundress pattern for the 9 inch animals, and then work from row 1 of the bodice pattern on page 3 in the Textured dresses pattern.
I'll be back soon with pictures of these two finished animals and details of how you can enter to win one of them - it will be a random number generated draw.
Hope the rest of your week goes well. We're having a good one here and celebrating Amy's new job as a special needs teaching assistant - we're really proud of her as she embarks on life after full time education and embraces all of the responsibilities of working life.
See you soon xx