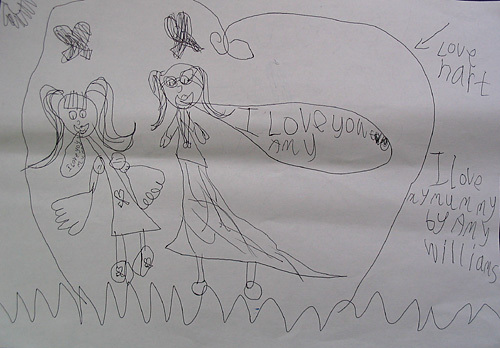 Isn't it funny that when we have kids we loose our identity? To many people out there I am 'Amy's mum' - that's my name as far as they're concerned. I don't mind, I'll answer to just about anything these days. It does make you think though about the monumental change occurs when you become a parent.
Back in the days when my name was Julie I had a job. I woke up with the alarm clock, showered, ate breakfast sitting at the table, dressed in freshly ironed and co-ordinated clothes, and went into London to work. At work I was a marketing manager of an international company, responsible for all ad campaigns, promotional literature and press liaison. I controlled large budgets in 7 different currencies, flew round the world on business, headed conferences and generally behaved as a professional business woman (when I wasn't too sloshed from having one too many glasses of wine at a business lunch!).
Today things are a little different. I wake up when one of my children jumps on me, stick my head under the tap if my hair needs a wash, eat a bit of toast with a cooling cup of tea whilst wandering round the house packing school bags, throw on any clothing (I draw the line at mixing lime green with magenta but otherwise anything goes) and rush out of the door with Amy in tow for a quick march to school. My day consists of washing clothes, knitting, tidying up toys, knitting, hoovering, making gluten-free bread, knitting, a bit of blogging and more knitting.
And yet I couldn't be happier. I wouldn't swap back to how things were for all the wine in Italy. Blogging has been especially rewarding and it makes my day to log on and see that someone has left me a comment. Thanks so much everyone for your compliments about my work - it means a great deal. Love Amy's mum xxx
PS. I am not bald - although I look it in Amy's picture above - I must have been having a bad hair day!!